We all know how annoying error codes in Windows can be. Some of these error codes appear in day to day usage, while others appear while accessing some specific application or feature. One of the most common errors in Windows is the 0xc8000222 error that pops up when you are updating Windows or using the Windows System Update Readiness Tool. The Windows System Update Readiness Tool was released by Microsoft to fix issues in updates, but unfortunately it itself creates a number of errors for some. If you are facing the 0xc8000222 error in Windows, here is how to fix it.
Fix #1: Disable Antivirus and Firewall
Sometimes the Antivirus software or the Firewall can cause a hindrance to Windows Update and other applications, thereby causing that error. You can follow the steps given below to disable Antivirus and Firewall.
Go to Start and then search Firewall
Select Firewall and network protection
Click on the network type which is "Active"
Turn off the toggle under Microsoft Defender Firewall.
To disable Antivirus, go to the Virus and Threat Protection tab on the left.
Click on Manage Settings under Virus and threat protection settings and turn off Real-time Protection.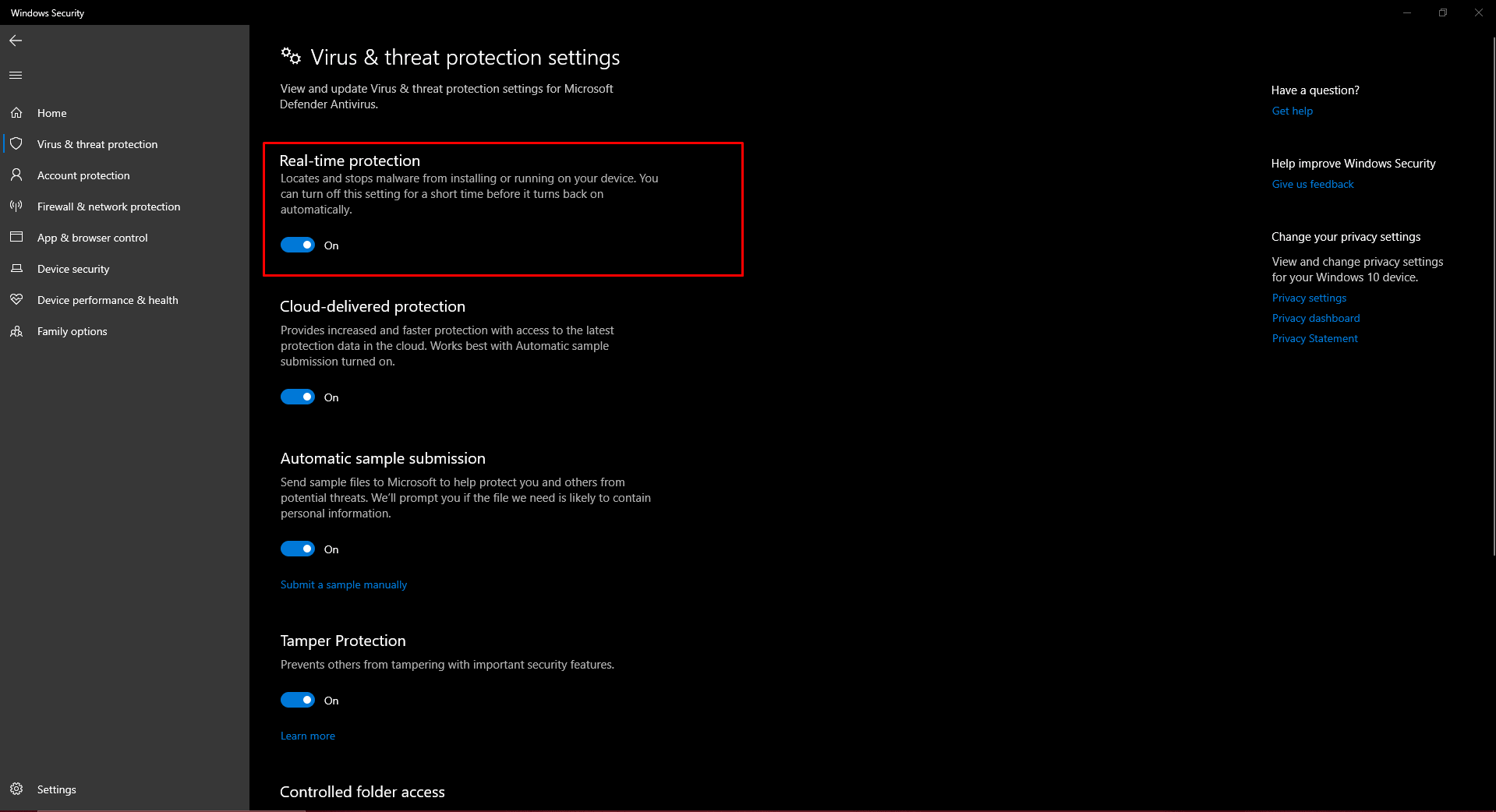 Fix #2: Scan for Malware and Spyware
Sometimes, malware and spyware can block Windows Updates from functioning properly to cripple your system's security. In these situations, you need to first scan and get rid of the malware and spyware to fix the issue. To remove Malware, you can try out Malwarebytes which is one of the most trusted Malware removal software out there. You can get Malwarebytes from here. Once you are done scanning, remove any threats you see to make sure your PC is rid of any kind of malware.
For Spyware scanning, SUPERAntiSpyware is the best bet, since it is pretty lightweight and efficient. Just like Malwarebyte, you need to first scan your system and then remove any threats you see. Once that's done, you should check Windows Updates again and see if the issue has been fixed or not.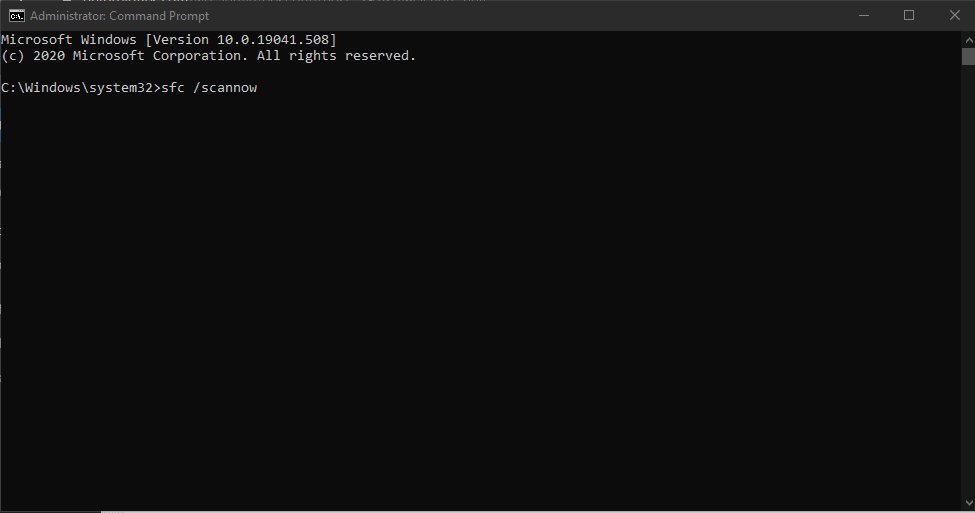 Fix #3: Running System File Checker
More often than not, corrupted files are the major culprit for this kind of an issue. However, to fix that, the solution isn't that hard. All you need to do is open Command Prompt as admin and type "sfc /scannow." This will scan for corrupted system files and will accordingly replace them if required. It is a very handy feature to solve a lot of error problems in Windows 10. This can take a bit of time depending upon the speed of your drive and overall system, but it is one of the most useful fixes.
Fix #4: Clear Windows Update Cache
Sometimes previous update files are not completely downloaded or removed from the cache for some reason and they might cause conflicts when you are trying to update your system. You can easily find a workaround for that by clearing the Windows Update Cache and configuration. Once again, run CMD as admin and enter the following commands one by one.
net stop wuauserv – This stops the Windows Update service.
ren c:\windows\SoftwareDistribution softwaredistribution.old- This will rename the Cache directory forcing Windows 10 to create a new one, which will be empty.
net start wuauserv- This starts the Windows Update service.
Fix #5: Reboot
If none of the above fixes work, you can try rebooting your system. If that doesn't work as well, you can go for a fresh install since some core files might be corrupted which can be causing the issue.
That's all you need to know about fixing Windows Update Error 0xc8000222. If you need any other help regarding the error code or Windows Update, do let us know in the comments section below and we will be happy to help you out. You can also check out our iPhone Tips and Tricks, PC tips and tricks, and Android Tips and Trick for some pretty informative articles.