Fortnite is an online video game about survival and royal battles. Epic Games created it and made it available. With the same basic gameplay and game engine, it is available in three different game mode variations. The first is Fortnite Battle Royale, a free-to-play battle royale game where up to 100 players compete to be the last one standing.
The second variation is Fortnite: Save the World, a cooperative tower defence-shooter and survival game where up to four players fend off zombie-like creatures and defend objects with traps and fortifications they can construct. The third and last variation is Fortnite Creative, in this players are given complete freedom to design their own universes and battlegrounds.
The Doom Slayer Skin has been released in Fortnite. If you are someone who is looking for the Doom Slayer Skin in Fortnite, then you are at the right place. In this guide, we will tell you when the Doom Slayer skin will be released. We will also tell you how you can unlock it. So, let's start the guide on Doom Slayer Skin.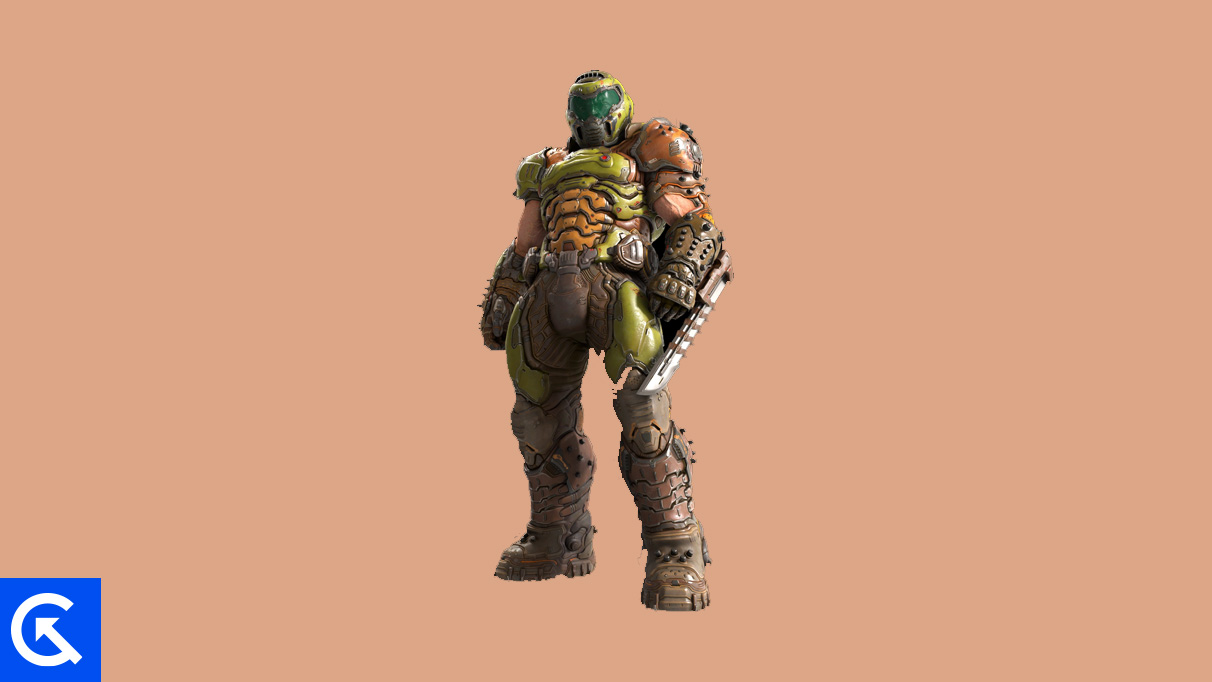 When the Fortnite Doom Slayer Skin will release?
The game has a large cast of characters, which keeps players interested. One of them is Doom Slayer. He has an intimidating appearance, wearing a green and brown costume that wouldn't seem out of place in a Doom game and a face mask that would make even the most seasoned Fortnite player shiver.
He has four styles, each more intimidating than the last: Default, Astro Armor, Phobos Armor, and Ember Armor. Doom Slayer is one of the most dangerous enemies in the game since he is a determined fighter who would do everything it takes to win. Therefore, this is the outfit for you if you're seeking a challenge.
On December 4, the Fortnite Doom Slayer skin has been released for Chapter 4 Season 1. It could, however, be one of the collaborations that will be available in the Item Shop later in the Season. It landed during the game's current season, which is scheduled to expire in the middle of March 2023.
Early in December 2022, the new Chapter 4 Season 1 began, and as part of the battle pass progression system, the Doom Slayer skin was made available. Despite the fact that it is officially available today, it will still require a significant amount of gaming to unlock it.
How to Get the Fortnite Doom Slayer Skin?
In Fortnite Chapter 4: Season 1, players will have to participate in the Battle Pass in order to access the Doom Slayer skin and other Doom-related goodies. More specifically, the Doomguy, along with many other things beginning at Level 23, becomes accessible once players reach Level 26 in the Battle Pass advancement system.
The Battle Pass and its benefits are not free as usual; they cost 950 V-Bucks. As an alternative, users can subscribe to the Fortnite Crew to get access to the Battle Pass.
Players must acquire Battle Stars by successfully completing the challenges and missions assigned to them throughout the course of this season in order to obtain the Outfit variations for the Doom Slayer skin in Fortnite Chapter 4: Season 1. Fortnite often provides a broad time window for clearing tasks and missions for players short on time during the week, even though daily engagement is ideal.
Although purchasing Season 1 Battle Pass levels with actual money is an option, the Doom Slayer Outfit can be acquired with just 26 levels. Gamers have plenty of time to go through this seasonal pass, as this season will conclude in March 2023.
Conclusion
Most players are trying to unlock the Doom Slayer Skin in Fortnite. But they are not able to do so because of the complex process and lack of knowledge. We hope through this guide, you are now able to understand that how you can unlock the Doom Slayer Skin in Fortnite. As the skin is released now, so get it and enjoy the game. In case, if you have any doubts, then do let us know in the comment section below.