Fortnite is an amazing yet advantageous game, and with its new season arriving, more and more players want to explore Fortnite. The game is quite fascinating, but many users have difficulty installing it on their devices. More specifically, they get to see multiple errors while installing the game. Now game installation errors are not so common and can be due to multiple factors. Today in this post, we will explore the failed Fortnite installation error and share some troubleshooting ways to fix the same.
Several factors can trigger installation errors, but the most common of them is the faulty game setup itself. However it can be due to faulty game directly, permission errors, or even due to incompatible system specifications. If you have mapped a similar situation where you're having trouble installing Fortnite on your device, then the tips below will help you resolve that.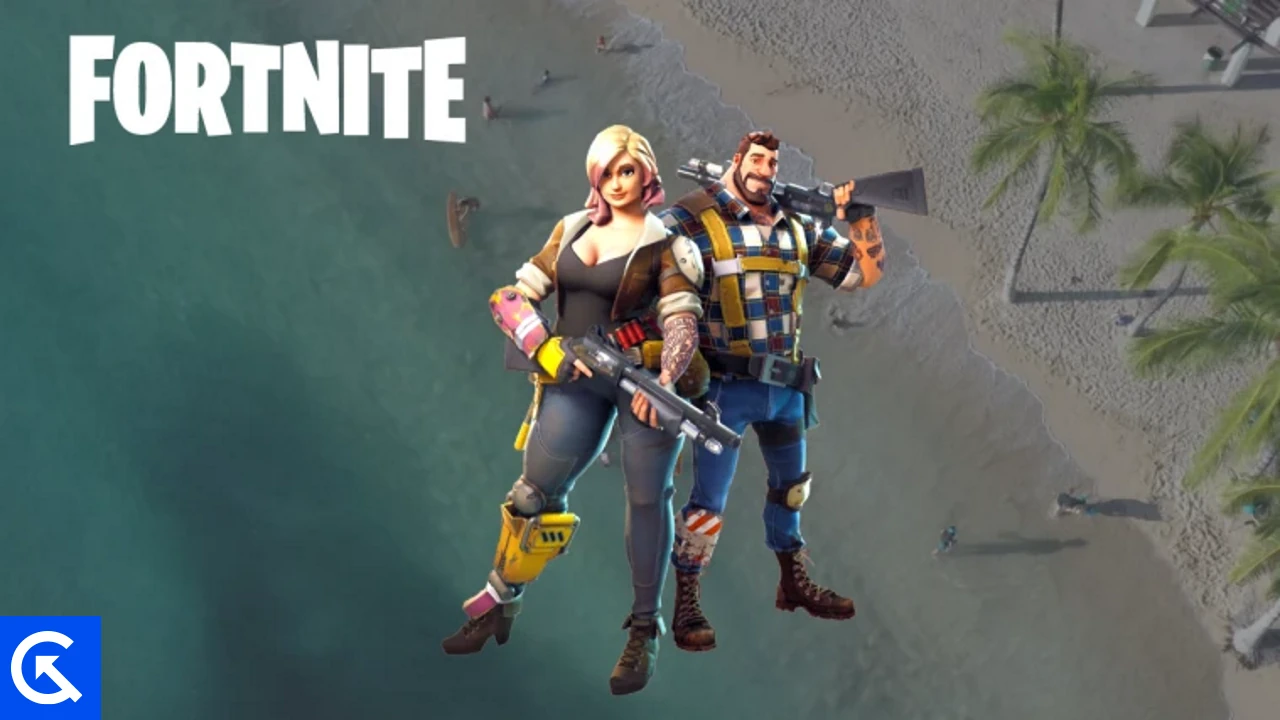 Fortnite Installation Failed Error on Android
Installation of Fortnite on any Android device is quite simple and mostly goes without any errors. However, you might face issues occasionally, which the below methods will help you troubleshoot.
Method 1: Check Game Hardware requirements
Before we proceed with some troubleshooting steps, it's important to note that Fortnite is quite a heavy game and is not meant to play on smaller devices. According to the official website, you will need a minimum of Android 8.0 or higher OS with a 64-bit COU structure. Additionally, you need to have a 4GB RAM smartphone to play this game.
Method 2: Re-Download APK File
Since Fortnite is quite a big game, it's possible that the game APK file that you download is corrupt or not fully functional. Make sure to re-download the game APK file and try the installation again.
Method 3: Update Android OS
As we said before, Fortnite needs a minimum of Android 8.0 and above OS, so if you have a device running with Android 7, you might have to update it. You can update your device by going to Settings > About > Software update section. Here you will be able to opt to update your device to the latest Android version.
Fortnite Installation Failed Error on Windows
Most of the failed installation errors are bound to be with Windows users. There are multiple dependencies such as game minimum requirements, and graphics drivers, and then the Epic game client must also be running to install the game. Below are some methods that should help you to fix the issue.
Check Game Minimum Requirements
Before proceeding with the below troubleshooting methods, you need to make sure that your PC has the minimum hardware requirements to run the game.
According to Epic games, you need a minimum of 64Bit OS with a Core i3 or equivalent CPU processor. For graphics, you need a minimum Intel HD 4000 on your PC or AMD Radeon Vega 8. Along with this, there should be enough storage space for the game to install properly.
Run Setup As Administrator
In Windows PC, game setup needs administrator permissions to run perfectly. Whether you're using a standalone game setup or installing via Epic games launcher, you need to launch them as an administrator in order to install the game.
Install/Update Graphics Drivers
For PC users, having the correct drivers installed on your machine is quite important to install or play games. Make sure you update any existing graphic card drivers that are installed. In most cases, installing the latest Windows updates will also fix the problem.
Re-install Epic Games Launcher
Often cases, there are permission-related issues with Epic Launcher. In order to fix this, first uninstall Epic Launcher and then install it again. Once installed, try to install Fortnite again and see if this helps.
Install Game in a different directory
In most cases, the game installation error occurs due to permissions issues. You can avoid such issues by installing the game in a different directory. For example – if you have Windows installed in drive C: then you can install the game in Drive D: which will not cause any installation errors.
Fortnite Installation Failed Error on Console
It is great to know that Fortnite is also available for console devices, including PlayStation 4, Playstation 5, Xbox, and Nintendo Switch. Amazing it may sound, but most times, you will not face any installation errors on these devices. However, if you face any issues, below are some general tips to fix the same.
Method 1: Re-Download Fortnite
Because of a poor internet connection, the game download may fail and hence will show you a game installation error. Make sure you have high-speed internet connectivity and a data plan to support un-interrupted game downloads.
Method 2: Check Console Storage
Fortnite is a large game; once you download it, it might take up a lot of storage on your console device. Please note that if the game is larger than your console's available storage, it might throw an installation failed error. To fix this, you may delete some unwanted games to free up some space, and then try the installation again.
Method 3: Reset the Console
Maybe the game installation error is due to some internal glitch with the console. So you may save up other games' progress and reset the console. The process to reset the console may differ from device to device. But usually, you will be able to reset the console from Settings > about > reset section.
Conclusion
This brings us to the end of this guide for fixing the Fortnite installation failed error. Please note that installation issues are quite common and may happen due to poor game setup download or game compatibility issues. The above methods should help you fix the problem, but if it doesn't, it's a good idea to connect with the Fortnite support team and ask for help there.