Fortnite is one of the popular online battle royale video games in the gaming community that has been doing pretty well since 2017 Epic Games is active enough to include new features, improvements, weapons, and more. Meanwhile, Fortnite Chapter 4 Season 1 is currently running in full mode and players are having a great time. But several players are experiencing the Fortnite unable to sprint bug apart from several other bugs or errors which becomes frustrating.
This specific bug is preventing unfortunate players from sprinting in the gameplay sessions and also prevents the red dots from occurring while aiming down. Now, if you're also one of the victims to encounter such an issue then don't worry. Here we've shared the possible details regarding this specific bug and why this is happening to you. Additionally, we've provided you with a couple of possible workarounds that should come in handy. So, without further ado, let's get into it.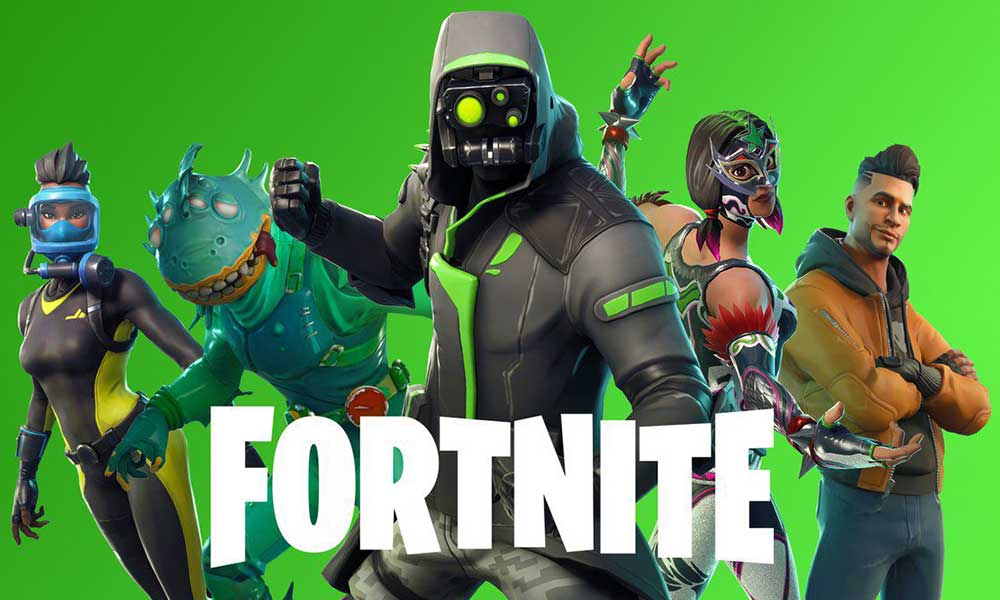 What is the Sprint Bug in Fortnite?
So, once you become unable to sprint in Fortnite Chapter 4 Season 1, you'll get to know that you are now stuck in the sprint bug. But why this is actually happening? It's worth mentioning that the player moves at normal speed even while pressing the sprint button which means there is obviously some issue with this action. This affects both the PC and console gamers which also increases the number of victims for sure.
Meanwhile, some Fortnite players did report that this specific bug occurs while sliding immediately after the gliding part. On the other side, some players have noticed that the particular error appears all of a sudden and there is no notice or warning for the same. It also seems to affect the red dots when aiming with weapons and eventually can cause in-game lag or stutters. Although Epic Games hasn't released any official fix yet, we'll have to wait for patch fixes.
Fix: Fortnite Unable to Sprint Bug
Epic Games should release patch fixes as soon as possible to fix this bug because it's happening on all platforms. But you can also try following the troubleshooting guides below to ensure whether the bug has been fixed or not. So, without further delay, let's jump into it.
1. Try Using Another Input for Sprint
The first thing you should do trying to use another input to activate the sprint something like bungee jumping, gliding, or sliding because some players have found this trick useful to bring back the sprint running again.
2. Try Jumping with Shockwave Hammer
You can also try jumping with the shockwave hammer to check if the bug is fixed or not. If you're playing in a team, you can also come down by having fall damage and throwing grenades at yourself. Once your teammates revive you again, the sprint bug should be removed possibly. As always, do restart the PC after doing the same to refresh temporary glitches or save changes.
3. Assign a Keybind for Sprint
You should also try assigning a key bind for the sprint action on your PC or console by following the steps below to ensure whether the problem is still bothering you or not. To do so:
For PC:
Open the Fortnite game > Go to the Settings menu.
For Mouse and Keyboard, check the Keyboard Controls option.
Ensure you have assigned a key bind for Sprint.
Once done, hit the Apply option to save it.
For Console:
For Controller users, go to the Controller Settings menu.
Select Edit Controls > Check if the sprint control is assigned or not.
If it's not selected, choose the Sprint/Auto Sprint option, and re-assign it to the specific keybinding.
Once done, hit the Apply button > Finally, reboot the console.
4. Check Fortnite Updates
If somehow your Fortnite game becomes outdated then make sure to check for the available update by following the steps below. An outdated game version might trigger several issues with the game launching as well as in-game features or performance.
For PC:
Open the Epic Games Launcher > Click on Settings.
Scroll down to the Manage Games section and make sure there is a checkmark next to Allow Auto-Updates.
Now, expand the menu for each game that you want to enable automatic updates on.
Ensure that the games have the Auto-update box checked.
Exit the launcher and open it again to refresh the system.
For Consoles:
Press the Options button on PlayStation or the Menu button on Xbox.
Next, select Check for Update.
5. Verify and Repair Game Files
If in case, there is an issue with the game files and somehow it gets corrupted or missing then make sure to perform this method to easily check for the issue.
Open the Epic Games Launcher > Go to your Library.
Click on the three dots icon next to Fortnite.
Click Verify > Wait for the repair process to be completed.
Once done, reboot the PC to apply changes.
6. Contact Fortnite Support
If none of the methods worked for you then make sure to contact the Fortnite Status Twitter handle for further assistance. The chances are high that Epic Games will try investigating this issue and fixing asap.
That's it, guys. We assume this guide was helpful to you. For further queries, you can comment below.