Regarding the car racing video game for Xbox and Windows platforms, Forza Horizon is one of the most well-known franchises in the market for quite some time. The newly launched Forza Horizon 5 game offers a great gameplay experience; some issues or bugs are appearing to the players. Now, if you're also one of the victims, then make sure to follow this guide to Fix Forza Horizon 5 Error Code FH301.
According to several reports, the affected players have mentioned that a particular error code appears whenever they try launching the Forza Horizon 5 game. It tells them that the GPU driver isn't updated on the PC. But the problem is that even though the graphics driver has been updated on the PC, the game still throws out the same error every time. Fortunately, there are a couple of workarounds mentioned below.
How to Fix Forza Horizon 5 Error Code FH301
Now, without further ado, let's jump into the guide below.
1. Update GPU Driver
Make sure to install the latest version of the graphics driver on your computer to check whether the particular error code FH301 appears to you. An outdated graphics driver can cause several issues with the game launching or performance. To do so:
Press the Windows + X keys to open up the Quick Link Menu.
Click on Device Manager from the list.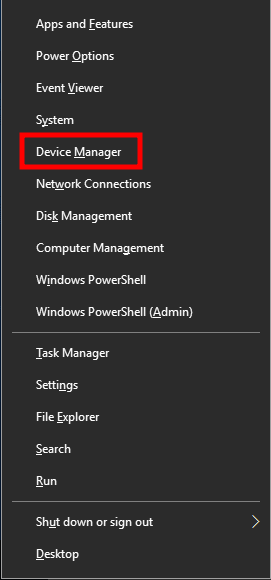 Next, double-click on Display adapters to expand the list.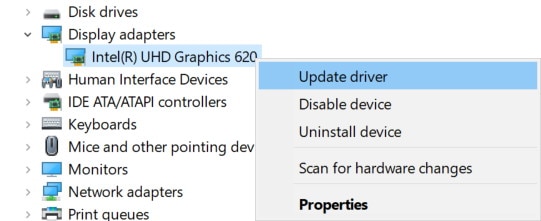 Then right-click on the dedicated graphics card name that you're currently using.
Make sure to select Update driver > Click on Search automatically for drivers.
If there is an update available, it'll automatically download and install the latest version of the graphics driver.
Once done, make sure to reboot your computer to change effects immediately.
However, you can manually download the latest version of the graphics driver and install it directly from the official website respective to your graphics card manufacturer. Just make sure to select your specific graphics card model from the list apart from the Windows OS version so that you'll get better compatibility. Check the links here of Nvidia, AMD, and Intel.
You can also check out our video tutorial on manually downloading the latest GPU driver on the computer.
2. Try Installing Nvidia Studio Driver
You should try downloading and installing the latest Nvidia Studio Driver on your Windows PC to check whether the problem has been fixed or not. It basically offers better hardware and application support on the operating system. Once downloaded the GPU driver, just double-click on the executable file and start following the on-screen prompts to install it. If you receive any prompt by User Account Control, click on 'Yes' to allow access. So, definitely try it out.
That's it, guys. We assume this guide was useful to you. For further queries, you can comment below.