One of the popular and still trending racing video games 'Forza Horizon 5' is that has been released in 2021 by Playground Games and Xbox Game Studios. It's the fifth Forza Horizon title and the twelfth main instalment in the Forza series that's doing pretty well in terms of graphics and overall gameplay. Now, it seems that plenty of players are encountering the Forza Horizon 5 No HDR Display Detected issue on the PC and obviously there might be some conflicts with the display monitor.
Now, if you're also one of the victims to experience such an issue then make sure to follow this troubleshooting guide to easily resolve it. As per several reports, affected Forza Horizon 5 players are claiming that even though they've connected an HDR monitor to the Windows system, the FH5 game doesn't recognize or detect the HDR monitor at any cost which feels irritating. Some reports do also mention that this specific issue is related to the Windows settings as well as in-game display settings.
Also Read: All Forza Horizon 5 Error Codes and Their Solutions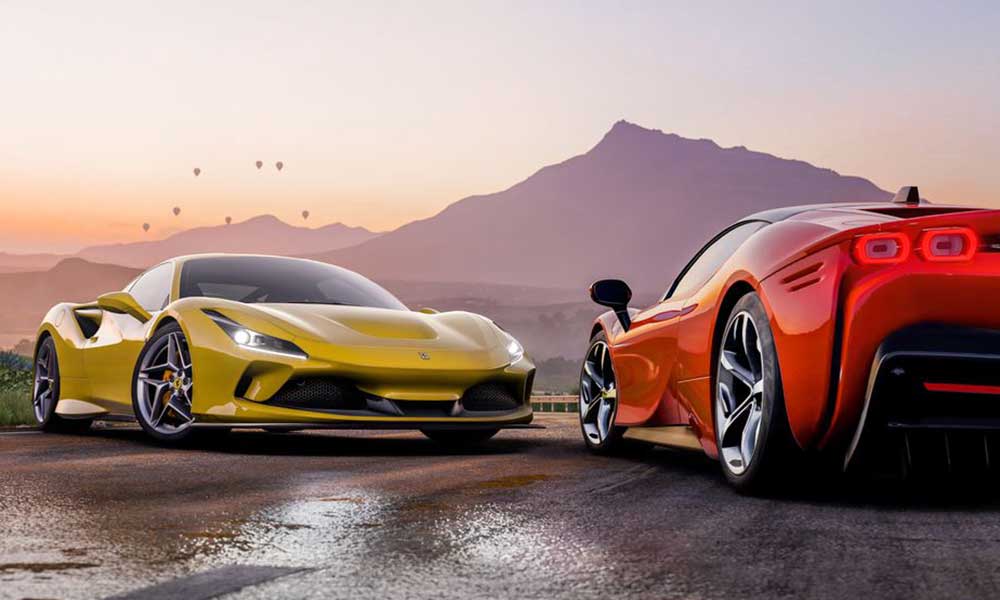 Fix: Forza Horizon 5 No HDR Display Detected
Multiple players become unable to play the Forza Horizon 5 game in HDR mode due to the undetected HDR monitor. The chances are high that somehow the in-game HDR settings have been turned off or the Windows display settings have not been correctly configured. Well, there are some other possible reasons that can be applicable like an outdated graphics driver, an outdated game version, conflicts with the background tasks, a non-HDR monitor, and so on.
Here we've shared with you all the potential workarounds that should come in handy. So, without wasting any more time, let's jump into it.
1. Check If Your Monitor Supports HDR
It's most likely that you're not using an HDR-supported monitor with the system which might have compatibility issues. You should always check if your monitor supports HDR or not. If the monitor or TV doesn't support HDR natively then you won't be able to play Forza Horizon 5 in HDR mode. So, do cross-check properly with the model number of your respective monitor or TV before getting into any other solution.
2. Enable Auto HDR in Windows Settings
The inbuilt Xbox feature in Windows 10/11 can automatically turn on HDR depending on the graphics you're using with minimum performance requirements. It's always a better idea to enable auto HDR in Windows settings so that all HDR-supported video games can automatically detect HDR by default. To do so:
Press the Win+I keys to open Windows Settings.
Click on System > Select Display.
If you've multiple displays connected, select your HDR-compatible display from the list.
Turn On the Use HDR mode > Select More options.
Now, turn On the Auto HDR option.
Then go back to the game settings to see if HDR is enabled or not.
3. Turn On HDR in Forza Horizon 5
You should also enable HDR mode in Forza Horizon 5 to ensure there is no issue with the HDR monitor detecting on the PC.
Launch Forza Horizon 5 and go to Settings.
Choose Video > Select HDR and turn it ON.
Please Note: If you haven't enabled HDR for the monitor inside the Windows Display Settings then make sure to do that right now and then you can head over to the Forza Horizon 5 game to check the HDR settings again. If the Forza Horizon 5 game already running in the background, make sure to select Exit to Desktop and then relaunch it.
4. Update Graphics Drivers
You should try checking for the graphics driver update on your Windows PC and installing the latest version to ensure no update is pending at your end. An outdated or missing graphics driver can trigger issues with properly functioning graphics-intensive programs or even detect HDR display devices by the programs. To do that:
Right-click on the Start Menu to open up the Quick Link Menu.
Click on Device Manager from the list.
Double-click on Display Adapters to expand it.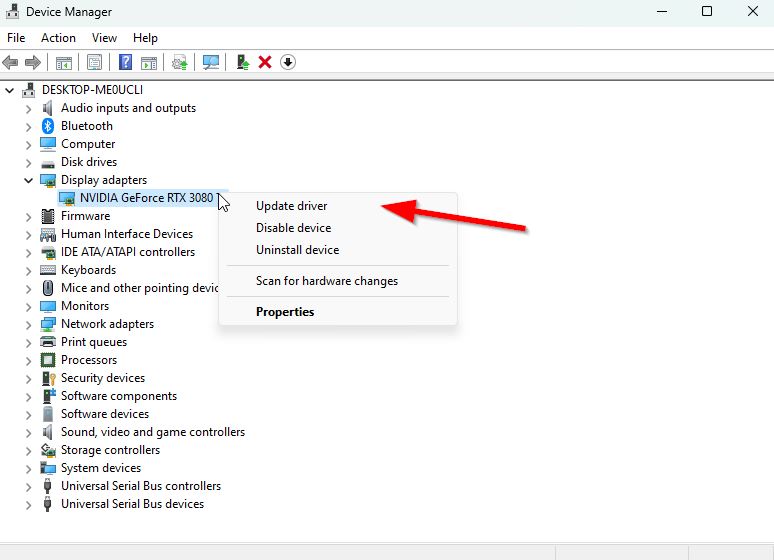 Right-click on the dedicated graphics card name that's active.
Now, click on Update driver.
Choose Search automatically for drivers.
The system will automatically check for the available update.
If an update is available, it'll automatically download and install the latest version.
Once done, you should restart your PC to apply the changes.
If you can't find any pending updates then just head over to the official website of Nvidia website below and search manually for the latest update. If a new version is available for the graphics card, just download the driver and install it on your PC. You can jump to the link below to do so:
5. Check for Forza Horizon 5 Updates
If in case, you haven't updated your Forza Horizon 5 game for a while then make sure to follow the steps below to check for updates and install the latest patch (if available). An outdated game version will cause multiple issues with the game launch as well as HDR detection. To do so:
Open the Steam client > Go to Library.
Click on Forza Horizon 5 from the left pane.
It'll automatically search for the available update.
Now, click on Update if available.
Wait for a while to complete the update process.
Once done, make sure to close the Steam client.
Reboot your PC to apply changes.
6. Verify and Repair the Game Files
In some cases, missing or corrupted game files installed on the PC might have a huge impact on the game's launching. Steam offers a built-in game file verification process to automatically fix issues. You should follow the steps below to repair potential game files which are missing or corrupted.
Launch Steam > Click on Library.
Right-click on Forza Horizon 5 from the list of installed games.
Now, click on Properties > Go to Local Files.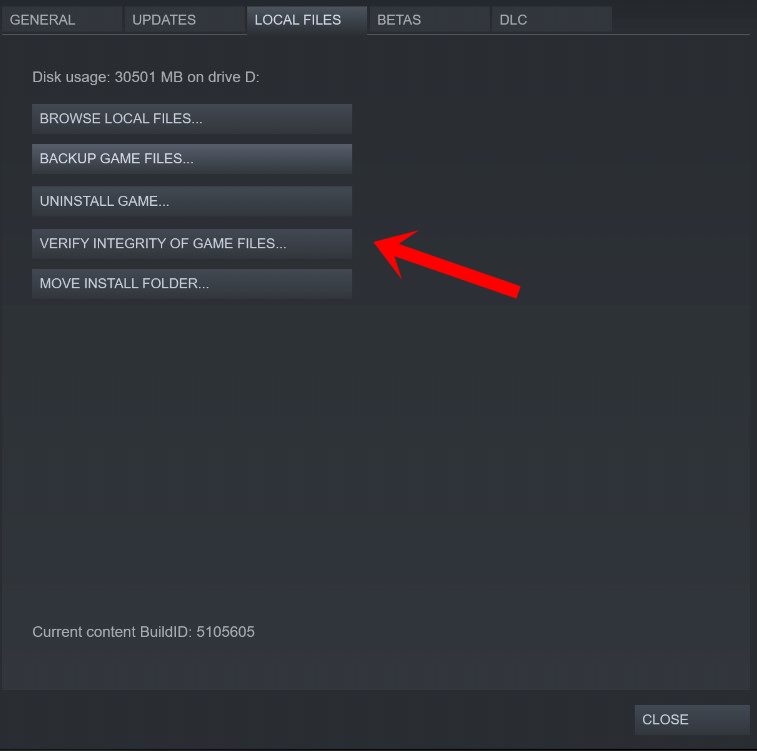 Click on Verify Integrity of Game Files.
You'll have to wait for the process until it gets completed.
Once done, just restart your computer to apply changes.
7. Update Windows
An outdated Windows OS version or build number can eventually trigger performance issues, program crashes, device driver connectivity issues, and so on. Just like updating the game, it's also always recommended to update the system software to the latest version. To do so:
Press the Win+I keys to open Settings.
Click on Update & Security.
Select Check for updates under Windows Update.
If there is a feature update available, select Download and Install.
Wait for a while to complete the software update process.
Once done, restart your computer to install the update.
8. Close Background Tasks
If the above methods didn't come in handy to you then make sure to close unnecessary background tasks on your PC by following the steps below to ensure there is no issue with the system performance or allocating resources. By closing background running tasks, you'll be able to improve the gaming performance on the PC quite easily.
Press the Ctrl+Shift+Esc keys to open Task Manager.
Click on the Processes tab > Select the task that you want to close.
Once selected, click on End Task.
Do the same steps for each task individually that you need to terminate.
Once done, restart your PC to change the effects immediately.
That's it, guys. We assume this guide was helpful to you. For further queries, you can comment below.