Looking for ways to get fit in the midst of the pandemic? It is true that a lot of people have gotten less healthy thanks to the entire "stay at home" situation that has been going on for over a year now around the world.
While hitting your local gym is not the best idea in the middle of a virus, there's a lot you can get done right at home. While most people already know that you don't need fancy equipment for a basic workout at home, some people just dislike the idea of working out all by themselves.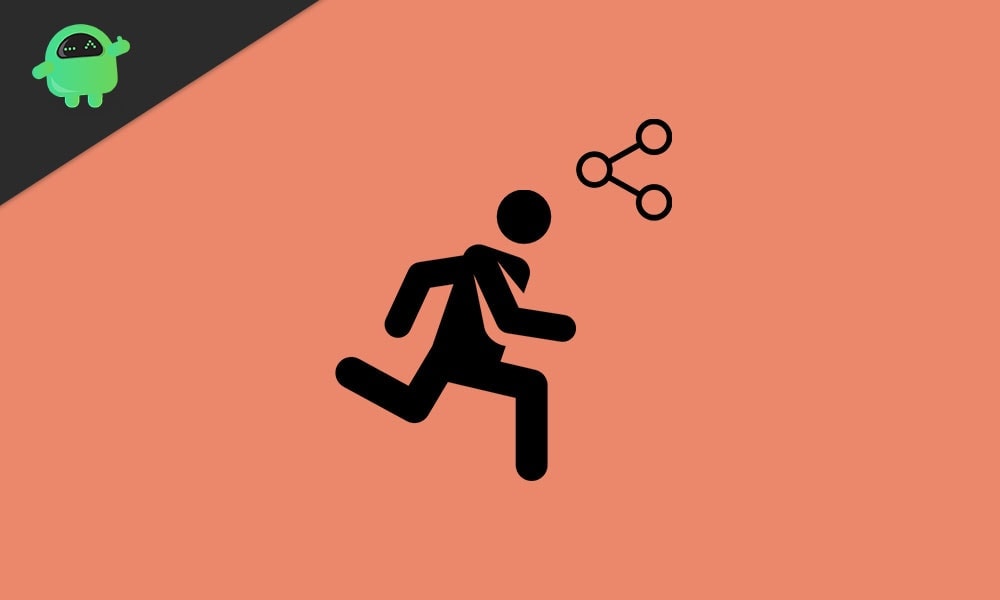 This is where the wonderful world of fitness-sharing apps comes into the picture. Be it with your significant other, or with people over the internet, sharing your fitness progress is always highly motivating to many people. In this article, we will be talking about some of the best free fitness sharing apps for iPhone and Android!
Best Free Fitness Sharing Apps
Enough chit-chat, let's now take a look at some of the best free fitness sharing apps that you can use to share your progress with your friends online!
1. MyFitnessPal
If in case you weren't sure where to find friends online through your fitness journey, MyFitnessPal is a great place. It comprises of one of the biggest fitness communities online and is highly user-friendly. While MyFitnessPal's highlighting feature is its precise calorie counter, it does not shy away from other fitness-related features.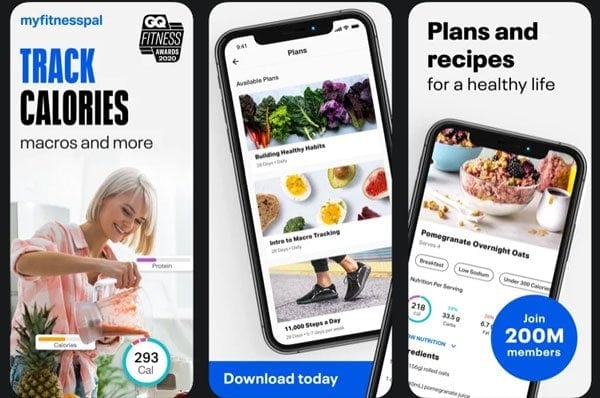 I've personally used it for the calorie-counting feature, and it works like a charm. You can search among thousands of meals created by other users or can create one of your own. When it comes to fitness tracking, it offers very compelling plans that are curated for all kinds of people.
The wonderful community also plays a crucial role in making your experience with MyFitnessPal even better. You can interact with other people online and motivate each other through your goal to fitness. All in all, if you need an app that keeps track of all the food you eat, MyFitnessPal is easily the best option.
Download for Android
Download for iPhone
2. Fitbit
Up next on our list of the best free fitness sharing apps is Fitbit – a name that almost everybody recognizes by now. It's a common misconception that Fitbit is a service that only paying customers who have bought the fitness bands or watches made by the company can enjoy.
Fitbit can also be used as a standalone app for fitness that can track your footsteps using your phone's GPS. Users can also keep a track of various exercises, although they will be required to manually enter them every time.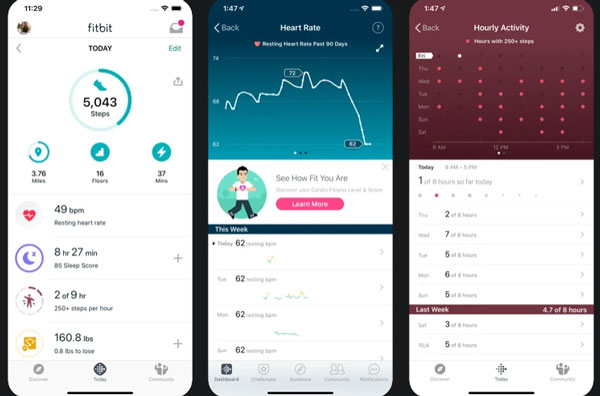 Fitbit is a wonderful place for people to share their progress and motivate each other as well. You can connect with your friends and family or even with other users online. The community consists of all kinds of people with varying fitness goals, so you'll be sure to find a group that suits you the best.
The app also has weekly challenges that you can take part in with your friends and family. Fitbit has one of the fastest-growing communities in the fitness world. You can find groups that cater to very niche fitness activities such as yoga, cycling, and hiking as well. That being said, if you own a Fitbit band or watch, this app is a no-brainer to use by default.
Download for Android
Download for iPhone
3. Strava
Another great way to interact with others and share your fitness journey without actually physically meeting them is by using Strava. Strava is an app that we have covered before, and it is best suitable for people who love outdoor activities such as running or hiking.
You can connect with your friends or family members on Strava, via Facebook, or directly from your contacts list. You can share your post-workout statistics for all of your friends and followers to see.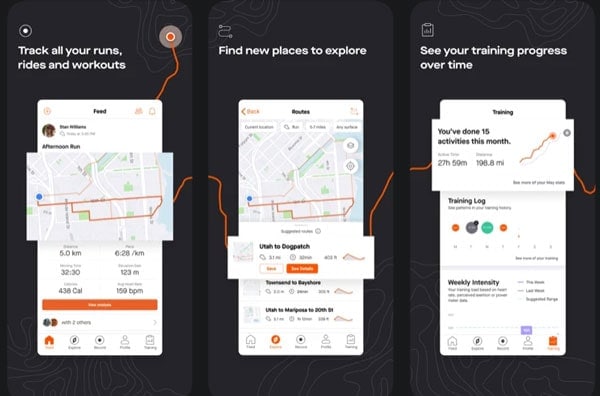 Strava uses your phone's GPS to track your movement on the map and then gives you detailed stats about your specific workout session. You can track cycling routes, swimming pace, and the calories you have burned.
Strava also has a wonderful community where you can discover new cycling routes or hiking areas and share the ones that are your personal favorites. There are monthly challenges on the app that help you push to your limits and compete with others online.
Download for Android
Download for iPhone
4. Nike Run Club
Ending our list of some of the best free fitness sharing apps for Android and iOS, we have a special one for those who love running. Nike Run Club is built to the ground up with only one goal in mind – running. If you consider yourself as someone who likes running a lot to stay fit, this is a must-try app for you.
Nike Run Club is exactly what it sounds like – a community full of people who like being fit and sharing their progress with others online. Nike Run Club is also fully compatible with Wear OS devices so you don't have to rely on your phone's GPS to track your runs.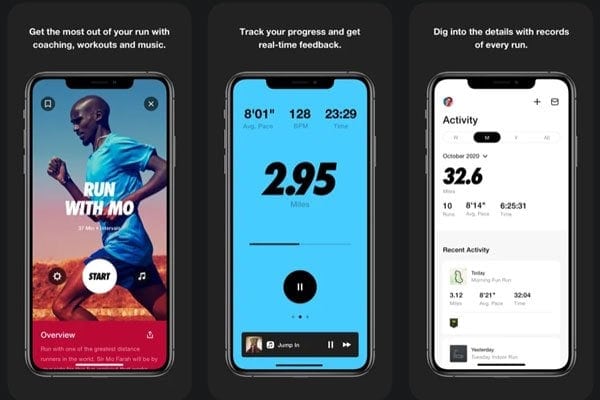 There are professional trainers on the app that can guide you throughout your fitness journey. Nike Run Club also has global and custom challenges that you can participate in along with other people around the world.
You can use the built-in camera in the app to take photos of yourself on your run and share it with the community. You can compete with others online and find your name on the leaderboard if you are determined enough as well! Overall, Nike Run Club is a great app for those who cherish running.
Download for Android
Download for iPhone
Conclusion
That's all folks! We hope you enjoyed our roundup of the best free fitness sharing apps for iPhone and Android in 2021! Which one among the list is your favorite, and how many of these free fitness sharing apps have you already known or have been using? Know other good apps that you feel people might find interesting and helpful? Do let us know in the comments section below, we'd be delighted to hear from you guys!