Terraria is a 2D sandbox action-adventure game that takes inspiration from the Minecraft and Metroid games—featuring crafting, exploring, mining, and battle against other players in single and multiplayer modes. Using a furnace, players can make their own weapons, tools, and armor in Terraria. In this guide, we will cover how to build a furnace and smelt ore from it. If you are one of those users who is having any difficulty with the furnace, this guide is special to you.
Recently, Re-Logic released the 1.4 updates for Terraria, which adds a number of exciting new features, including new game mechanics and items. Re-Logic's dynamic action and adventure sandbox title, Terraria has been blessed with overwhelmingly positive reviews from fans and critics alike. Initially released for Microsoft Windows in 2011, it has sold over 30 million copies by the previous month. Now the game is available to several handhelds as well as console gaming devices making it one of the best choices in sandbox gaming. So without wasting any more time, let's get onto our guide of building a furnace.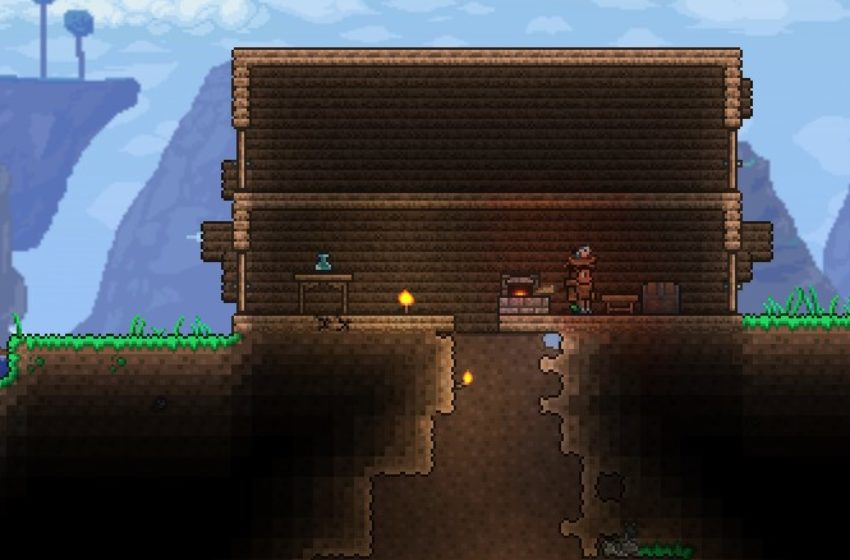 What is a furnace
A furnace serves as a crafting station in Terarria to craft items, smelt ore, create pots, tools, glass items, and other materials. Based on the ingredients at hand, players can make more potent weapons and durable armor on the go. The furnace is also a form of light source for building homes for NPCs (Non-Playing Characters). Except for Hellstone, the furnace can function on all Pre – Hard Mode ores.
The furnace is the first-tier of crafting followed by the Hellforge (Second tier) and then the Adamantite or titanium Forge (Third tier).
How to build a furnace and smelt ore
Before crafting items using a furnace, the furnace itself must be crafted first. In order to do this, players require a workbench. A workbench can be crafted easily once players have at least ten wood pieces.
Once the workbench is crafted, the following resources are required to make a furnace:
20 Stone Blocks
4 Wood pieces
3 Torches
Players can place the furnace on the ground, preferably close to the workbench and anvil to smelt ore and other minerals. Furnaces emit lighting particles that resemble lava or meteorite. Having a furnace as early as possible in the game is an added advantage to a player's progression. Without a furnace, players won't be able to craft weapons, tools, or armor.
Did You Know?
The Furnace can work perfectly well even when submerged in water.
In Terarria, players will spend a considerable amount of time mining, so having a furnace ready is always a good idea!
This guide was to help the players of Terraria build a Furnace and Smelt ore in it. After following our guide, they will be able to do so. We hope this guide helped you. If you have any queries or feedback, feel free to comment down below with your Name and E-mail ID. Likewise, check out our iPhone Tips and Tricks, PC tips and tricks, and Android Tips and Tricks for more such tips and tricks. We urge you to participate in the $150 giveaway by subscribing to our YouTube Channel. Happy Gaming!