The Galaxy S10 series has really taken the smartphone world by storm with their release a week ago. We have to admit Samsung has taken things ahead with innovation. The new concept comes in the form of the Punch hole display. The cutout is wider with the bigger cousin Galaxy S10 Plus. The inevitable thing with any technology is a few will adore and adapt to it. There is also another few that will hate it. When the notch/display cutout concept came into existence and literally every OEM followed it. It also received a lot of flak but notch definitely entered the market at the right time. It's still popular and is deployed on many smartphones.
Now, same is happening with Galaxy S10 punch hole display. So, the only solution here is to tactfully hide that punch hole cutout. This can be achieved by using wallpapers that act as camouflage over the punch hole camera design. So, we bring you a set of Galaxy S10 Plus Camera Cutout/Hole Punch Display Wallpaper. Well, these are customized wallpapers created by Twiteratti Matt B. We must say he has done an amazing job on this. Besides, he has also assured more such wallpapers for the Galaxy S10 and S10e.
These wallpapers are cleverly making use of cool designs that are effectively hiding the punch hole cutout on the display. The wallpaper creator makes use of movie characters that lay themselves out over the punch hole camera. In this way, the hole is not visible or intimidates the infinity display.
Keep in mind that you have to turn off the Motion Effect feature while implementing these custom wallpapers. This is for proper positioning in order to hide the punch hole. Also, this hiding is effective when the screen is locked or open on the home screen. You can check the screenshots below.
Screenshots of Custom Galaxy S10 Wallpaper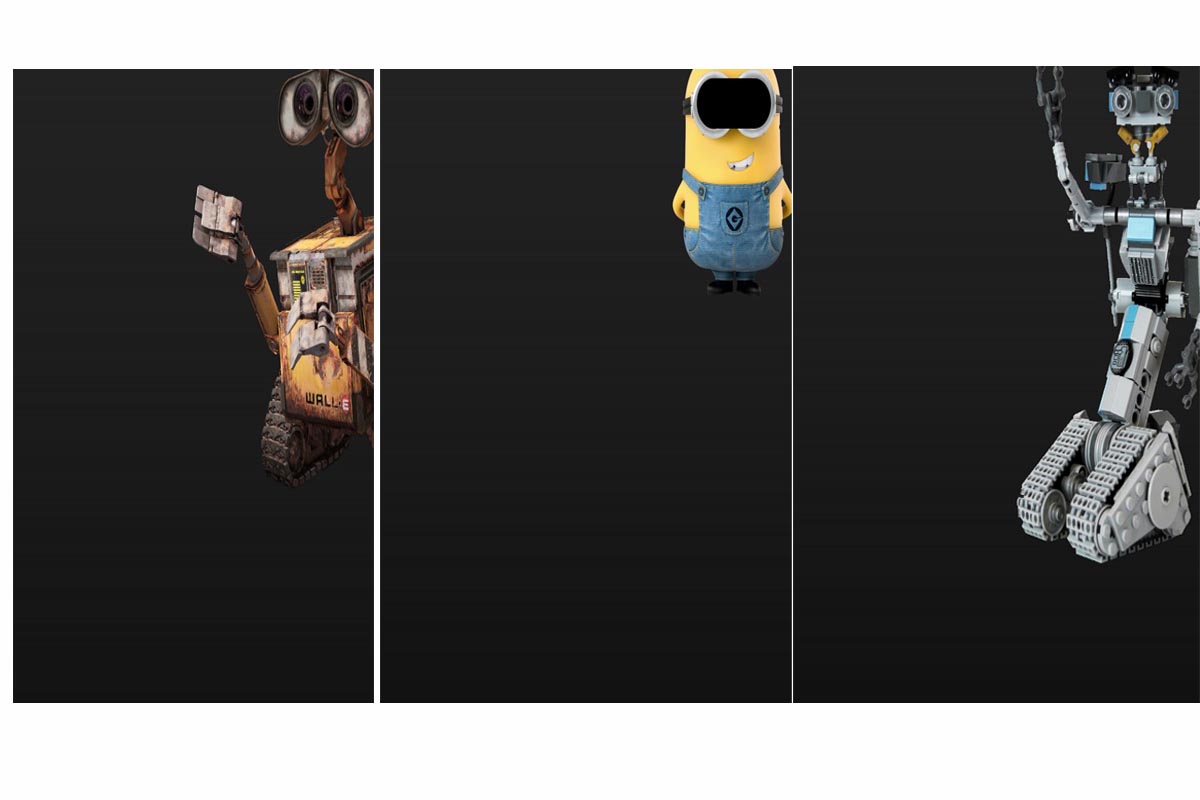 Download Galaxy S10 Plus Camera Cutout/Hole Punch Display Wallpaper
Here is the link to download Galaxy S10 Plus Camera Cutout/Hole Punch Display Wallpaper.
Galaxy S10 Plus Punch Hole Display Wallpaper: Download
You May Also Like,
Samsung Galaxy S10 Plus is the newest release from Samsung under its 10th generation series of devices. S10 Plus released in February 2019 and soon will hit the retail in the coming weeks. It comes with 6.4 inches Dynamic AMOLED capacitive touchscreen with 1440 x 3040 pixels. The screen protection comes from the latest Corning Gorilla Glass 6. This device is available in Octa-core Exynos 9820 Octa and Qualcomm Snapdragon 855 chipset(for US/Latin American regions). The S10 Plus packs stock storage of 1 TB with 12 GB RAM and also comes with 128 and 512 GB storage options coupled with 8 GB RAM.
In the camera section, Galaxy S10 Plus brings a triple lens setup which comprises of 12MP+12 MP + 16MP. Also, for the selfie lovers, the device packs the dual front face shooter of 10 MP +8MP.
So, in case you do not like the new display of S10 Plus with punch hole, then grab the Galaxy S10 Plus Camera Cutout/Hole Punch Display Wallpaper set. It will effectively hide the punch hole on the screen. We hope this guide was useful to you. Stay tuned with us for more such interesting guides.