We have something exciting for all the android lovers out there! Yes!! Here we are going to exploit how to get Always On display for your device. The biggest advantage is that you don't need to root your device to get this done. As we know, Android is one of the most loved custom ROM across the world due to its simplicity, customization and open source. Well, we as a user always want to taste the ROM behind the bar.
As years pass by, we were witnessing so many new features added on to our devices that look interesting and fresh to our eyes. We always try to go behind the ones that are catchy to our eyes, but the result will be a disappointment at the end, one such feature is the Always On display.
Samsung is the first brand who added this feature to their gadgets. Later, other brands started following the same scenario, but the sad part is you don't find this feature in all the devices out in the market. But don't worry if u don't find this in your device, we have a complete solution to get this done on your phone by following a few steps.
Always On display for Android devices
The Always On AMOLED Display is not a mandatory one that you need on your phone. The moment you see this feature somewhere, you will start fall in love with this and wish to see it on your device.
This feature will keep your phone screen on even if you push the lock button, it will display information's like date, time, notifications etc. This feature is basically implemented on AMOLED display devices as these displays are capable of showing the Always On display at its best.
Recently a developer compacted this feature in an app so that it can be used in any android device.
How to download Always On Display app
You can directly download the Always On display app from the below link:
Download Always On AMOLED Display App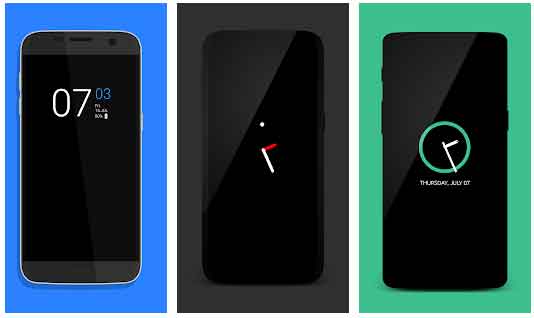 If you would like to add images on the Always On display, the CUSTOM AOD app can be downloaded from the below link:
How to setup Always On display on your device
After downloading the app from play store you can directly install this feature following the instructions without rooting your device. We strongly recommend not to use this on your normal LCD / TFT display devices as it drains out a lot of battery.
After installing the app from play store, just push your lock button and ready to witness the Always On AMOLED display on your device.