Goat Simulator 3 is an all-new third-person multiplayer sandbox adventure video game that is a sequel to Goat Simulator. It has already received overwhelmingly positive reviews from players due to the realistic farmyard experience apart from the crazy things in the gameplay. However, that doesn't mean there is no issue or bug present in this title. Recently, several players have been facing the Goat Simulator 3 Not Playable on this device Error on Xbox.
If you're one of the victims of such an issue, follow this troubleshooting guide to fix it. Whenever interested, Xbox One or Xbox Series X/S console users are trying to purchase the Goat Simulator 3 game or pre-order it, Xbox tells that this specific title isn't playable on the device. Well, it's pretty unexpected for anyone who faces this issue, but the reason behind this error is still unknown to many affected Xbox console players.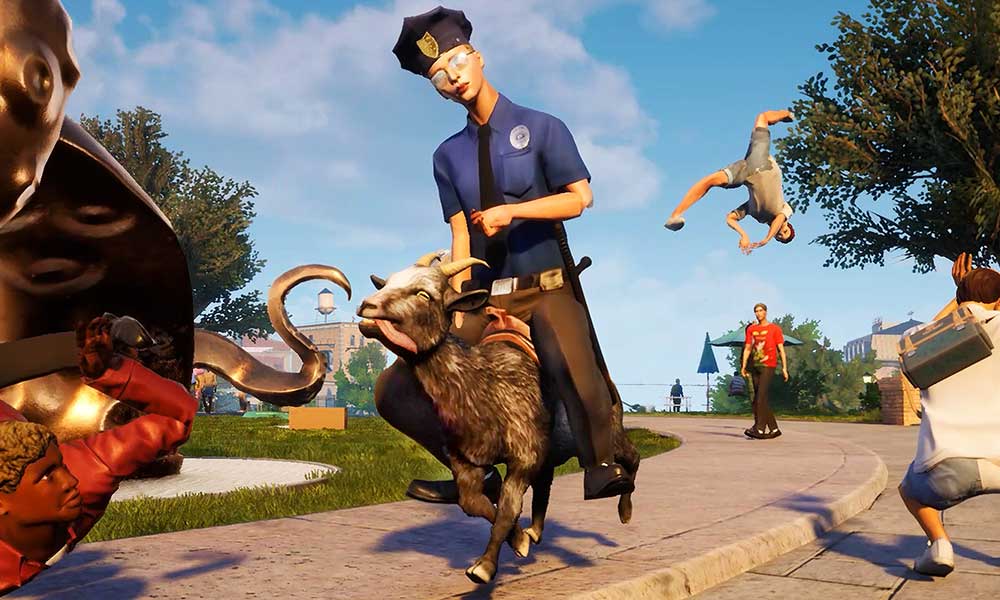 Fix: Goat Simulator 3 is Not Playable on this device Error
It's worth mentioning that Coffee Stain Publishing AB has optimized Goat Simulator 3, especially for the Xbox Series X/S console. So, the chances are high that you're using the Xbox One console and that's why the Goat Simulator 3 title isn't compatible to run on the older generation. Apart from that, the game is also compatible with PlayStation 5 and PC platforms to run properly. Still, facing the same issue? Here we've some workarounds for you.
Luckily, there are a couple of troubleshooting methods mentioned below that can help you out. So, without wasting any more time, let's jump into it.
1. Power Cycle the Xbox Console
First, you should try performing the power cycle method on the Xbox console by following the steps below to ensure there is no issue with the temporary system glitch or cache data.
Turn Off your Xbox console by pressing the Xbox button on the front for about 10 seconds.
Once the console shuts down completely, you can unplug the console's power cable.
Now, wait for around 10 seconds, and then plug back the console's power cable in.
Press the Xbox button on your console again to turn it on. It clears the stored cache.
2. Check for Firmware Updates
You can try checking for the system software update on your Xbox One console by following the steps below to ensure there is no issue with the outdated system version. An outdated firmware or OS can eventually trigger multiple problems with the program running or compatibility.
Ensure your Xbox One console is connected to the internet.
Press the Xbox button to open the Guide menu.
Now, select Profile & system > Go to Settings.
Select System > Choose Updates & downloads.
Choose Update console > If an update is available, Download & Install it.
Note: If you see a greyed-out 'No console update available', your system is already up to date.
3. Wait for a while to retry
Some of the affected Goat Simulator 3 players have mentioned waiting for a while and retrying to connect to the game did the job for them. So, you can also keep waiting for a couple of hours and try again. Most probably, it's one kind of a bug and soon developers will fix it to make the Goat Simulator 3 game compatible with Xbox One as it should be on the list of eligible devices.
4. Contact Goat Simulator 3 Forum
If none of the methods worked for you, then contact Goat Simulator 3 Forum for further assistance. The chances are high that somehow developers are unaware of this specific issue for the Xbox One consoles and reporting the same can help them to investigate it.
That's it, guys. We hope this guide was helpful to you. For further queries, you can comment below.