Santa Monica Studio and PlayStation PC LLC have developed a quite popular game called God Of War which is now available for the Windows platform. As this is a pretty good game and has already received overwhelmingly positive reviews on Steam for the PC version within a couple of months, there is no question about it. However, it seems that some players are facing the God Of War High CPU Usage Issue on Windows 10/11 computers which is worrying.
Well, it becomes quite common among PC gamers to encounter multiple bugs or issues while launching or playing games. A higher CPU or GPU usage or even higher usage of other system resources may occur for several reasons. It's not like that every time you can blame the game or its developers because sometimes issues with the PC hardware or even the software compatibility part might going to trigger such problems.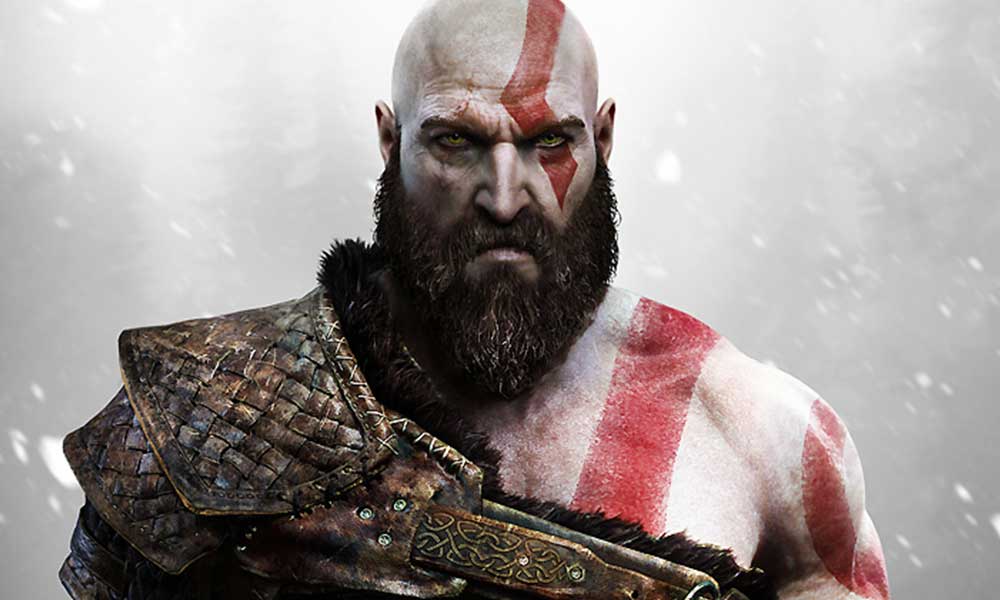 How To Fix God Of War High CPU Usage Issue on Windows 10/11
Talking about the specific reasons, unnecessary background tasks, outdated hardware, outdated game version, outdated software, outdated graphics drivers, corrupted or missing game files, overclocked CPU/GPU, etc may occur high CPU usage issues mostly. Eventually, it may conflict with gameplay. As we're aware of some reasons, you can jump into the troubleshooting guide below to manually try fixing it out. So, without further ado, let's get into it.
1. Check System Requirements
Try checking the game's system requirements with your PC before getting to any conclusion. The chances are high that having a lower spec or outdated CPU or any other hardware on your computer is conflicting with the game to run properly. Here we've shared the minimum requirements to run this game.
Requires a 64-bit processor and operating system
OS: Windows 10 64-bit
Processor: Intel i5-2500k (4 core 3.3 GHz) or AMD Ryzen 3 1200 (4 core 3.1 GHz)
Memory: 8 GB RAM
Graphics: NVIDIA GTX 960 (4 GB) or AMD R9 290X (4 GB)
DirectX: Version 11
Storage: 70 GB available space
Additional Notes: DirectX feature level 11_1 required
2. Use Dedicated GPU
Sometimes running the game on an integrated GPU that comes by default with your CPU might gonna cause high CPU usage or crashing issues whatsoever. Try always running the game with a dedicated graphics card. To do so:
Launch the Nvidia Control Panel > Go to Manage 3D Settings.
Click on Program Settings > Choose and select the God of War game.
Now, make sure to select the dedicated GPU (High Performance) and save changes.
Finally, restart your computer to change effects immediately.
While the AMD graphics card users can do the following steps:
Go to the Device Manager on the PC > Click on the Display Adapter arrow icon to expand the list.
You'll need to disable the inbuilt GPU from there by right-clicking and selecting Disable Device.
Reboot your system and try launching the God of War game again.
3. Update Graphics Drivers
Make sure to check for GPU driver updates on your PC because an outdated graphics driver may cause issues with the game launching or running smoothly.
Right-click on the Start Menu to open up the Quick Access Menu.
Click on Device Manager from the list.
Now, double-click on the Display adapters category to expand the list.
Then right-click on the dedicated graphics card name.
Select Update driver > Choose Search automatically for drivers.
If there is an update available, it'll automatically download and install the latest version.
Once done, make sure to reboot your computer to change effects.
Alternatively, you can manually download the latest version of the graphics driver and install it directly from the official website respective to your graphics card manufacturer. Nvidia graphics card users can update the GeForce Experience app via the Nvidia official site. Meanwhile, AMD graphics card users can visit the AMD website for the same.
4. Update Windows
Updating Windows OS build is always essential for PC users as well as PC gamers to reduce system glitches, compatibility issues, and crashes. Meanwhile, the latest version mostly includes additional features, improvements, security patches, and more. To do that:
Press Windows + I keys to open up the Windows Settings menu.
Next, click on Update & Security > Select Check for updates under the Windows Update section.
If there is a feature update available, select Download and install.
It may take a while to complete the update.
Once done, restart your computer to install the update.
5. Update God of War
If in case, you haven't updated your God of War game for a while then make sure to follow the steps below to check for updates and install the latest patch (if available). To do this:
For Steam:
Open the Steam client > Go to Library > Click on God of War from the left pane.
It'll automatically search for the available update. If there is an update available, make sure to click on Update.
It may take some time to install the update > Once done, make sure to close the Steam client.
Finally, reboot your PC to apply changes, and then try launching the game again.
For Epic Games Launcher:
Open the Epic Games Launcher > Head over Library.
Now, click on the three dots icon of God of War.
Make sure the Auto Update option is turned on.
6. Stop Background Tasks
Unnecessary background running tasks or programs can eat up a lot of system resources like CPU or Memory usage that literally reduces system performance. Hence, the startup crashing, lagging, not loading issues, or higher system resources issues, etc might appear quite often. Simply, close all the unnecessary background running tasks completely. To do this:
Press Ctrl + Shift + Esc keys to open up the Task Manager.
Now, click on the Processes tab > Click to select tasks that are unnecessarily running in the background and consuming enough system resources.
Click on End Task to close it one by one.
Once done, restart your system.
7. Disable CPU/GPU Overclocking
It's also worth mentioning not to enable CPU/GPU overclocking on your PC if your game is crashing or stuttering a lot. We can understand that overclocking CPU/GPU can make a huge impact in improving gameplay but sometimes it may also cause issues with the bottleneck or compatibility too. Just set the frequency to default for optimal performance.
8. Repair Game Files
If in case, there is an issue with the game files and somehow it gets corrupted or missing then make sure to perform this method to easily check for the issue.
For Steam:
Launch Steam > Click on Library.
Right-click on God of War from the list of installed games.
Now, click on Properties > Go to Local Files.
Click on Verify Integrity of Game Files.
You'll have to wait for the process until it gets completed.
Once done, just restart your computer.
For Epic Games Launcher:
Open the Epic Games Launcher > Click on Library.
Click on the three-dots icon of God of War.
Click on Verify. and it'll start verifying the game files.
Wait for the process to complete and restart the launcher.
9. Upgrade your CPU
It seems that your PC hardware has some compatibility issues or it becomes outdated in terms of the game's requirements. As this is a CPU-related issue, we're suggesting you upgrade your CPU to the latest powerful model whatever is suitable for your PC configuration.
That's it, guys. We assume this guide was helpful to you. For further queries, you can comment below.