This page is being continuously updated to reflect all the updates…
Update as of December 15: According to a report, Android 12L beta may bring face unlock feature on Pixel 6 Pro and the update will be added in the future update although take it with a pinch of salt.
Update as of November 4: Google has released a list of devices that will get their hands on the Android 12L beta update that was announced last week. According to the list, the Pixel 3a and 3a XL; Pixel 4, 4a, and 4a 5G; Pixel 5, 5a 5G; and Pixel 6 and 6 Pro will get their hands on the update. AS per the timeline, Android 12L DP1 arrived in October, Beta 1 is scheduled for December, Beta 2 is scheduled for January 2022, Beta 3 in February 2022; and finally, the final Android 12L update releases in Q1 2022. [Source]
Update as of October 16: The Sounds app on your Pixel devices is now getting its hands on Android 12-powered Material You design with a bunch of ringtones called Material Adventures on-board.
---
Android 12 is LIVE!
Update as of October 5: The Android 12 AOSP is officially live now. With that being said, the Android 12 S dubbed as Snow Cone will start rolling out for Pixel devices in a few weeks time. According to Google, it will be putting some finishes to the Pixel-only Android 12 updates and post that, the update will be live across a series of Pixel devices as follows.
---
Update as of October 2: According to T-Mobile, Android 12 for Pixel 4, 4XL, 3, 3XL, 3a, 3a XL, and 4a 5G as of now in the United States.
Update as of September 13: Android 12 stable AOSP is expected to arrive on October 4. Post the release, Pixel users will be able to latch onto the stable update after months of DPs and beta updates.
Update as of September 9: Google news for Pixel users as Google has released its last-ever beta update today i.e. Android 12 Beta 5. This is also the second and last release candidate and bears build number SPB5.210812.002 and has August 2021 security patch with it. The update is available across Pixel 3, 3a, 4, 4a 5, and 5a 5G series of devices as well. This is an OTA rollout and happening in an all in one go phase and not in a staggered method. [Source]
Update as of August 25: Google has released yet another incremental update on Android 12. The Beta 4.1 is based on Beta 4 and brings a few bug fixes on the Pixel devices that includes issues related to Face Unlock not working, boot loop when restarting the phone, issue preventing users to connect to Nearby Devices, as well as volume controls not working, heads-up notification not visible on the device. Finally, there was an issue related to VPN connected but no internet and it has been fixed as well. The incoming update i.e. Android 12 Beta 4.1 carries version number SPB4.210715.014 weighing approx 10MB depending upon your device.
---
So, the wait is finally over as Google has officially released the Android 12 Beta 1 build for its eligible Pixel devices after pushing the first/second/third developer preview builds since February 2021. If you're one of the lucky users of Google Pixel 5, Pixel 4a/4a 5G, Pixel 4/4 XL, Pixel 3a/3a XL, Pixel 3/3 XL then you're on the right page as we've mentioned Google Pixel Android 12 Supported Device List and Downloads here.
It's worth mentioning that Android 12 developer preview builds or the beta build might not include all the additional features and only come with the official stable release. To be very specific, Google basically allows developers to test their apps against the new Android OS version (APIs) before releasing the OS publicly.
That means the beta and DP builds are only meant for the developer community. In another way, we won't gonna recommend you installing and using the Android 12 beta build or DP build on your primary device to use it as a daily driver due to potential bugs & stability issues. Now, without wasting any more time, let's get into the device list below.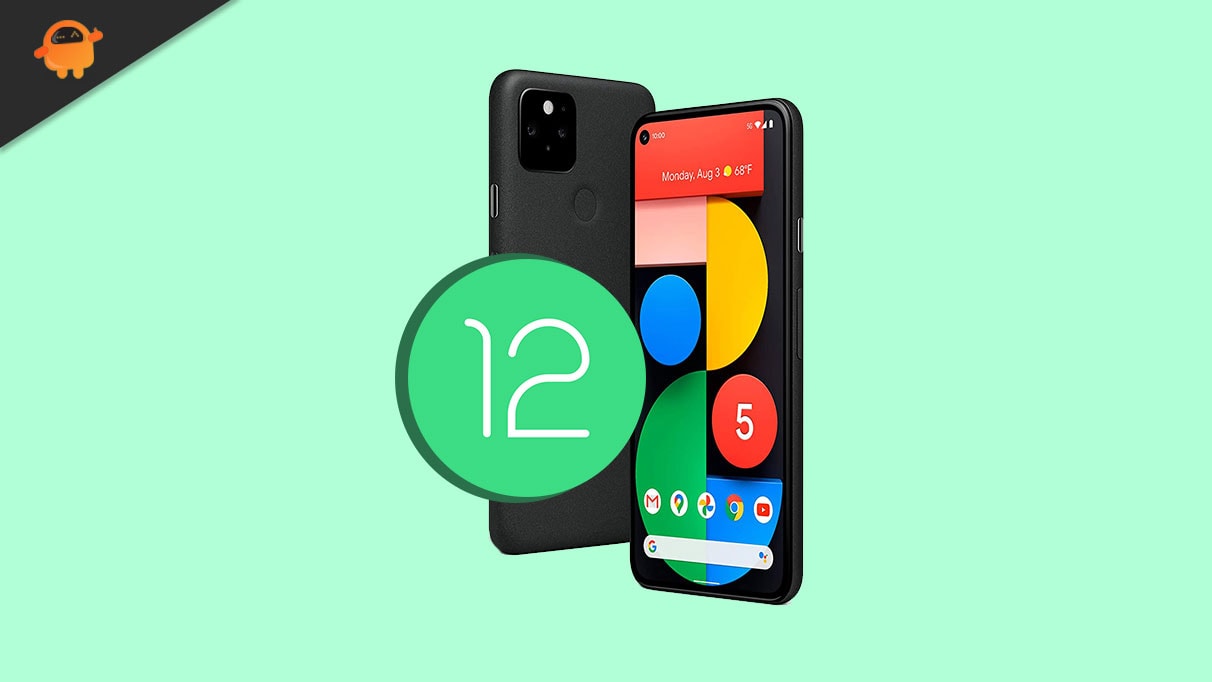 Google Pixel Android 12 Supported Device List
Unfortunately, this time all the Google Pixel, Pixel XL, Pixel 2, Pixel 2 XL model users are officially unable to receive the Android 12 beta or stable update. However, due to the Project Treble support, first & second-generation Pixel device users can easily flash the Android 12 AOSP ROM to get an early taste of it whenever available.
Whereas the following Google Pixel model users are officially eligible to receive both the Android 12 beta and stable update whatsoever.
Google Pixel 5
Pixel 4a 5G
Pixel 4a
Google Pixel 4
Pixel 4 XL
Pixel 3a
Google Pixel 3a XL
Pixel 3
Pixel 3 XL
Google Pixel Android 12 Downloads
Here we've mentioned all the download links for the eligible Pixel devices based on the Android 12 Developer Preview build as well as the Beta 1 build.
Now, head over to the respective download link depending on your Pixel model and which build you're interested in flash accordingly.
1. Download Android 12 Beta 3.1 for Pixel
Update as of July 26: Today, Google has finally released yet another update i.e. Android 12 Beta 3.1 which is an incremental update towards Android 12 Beta 3. This update brings some bug fixes including the one that was causing the System UI to crash as well as the bug that caused some smartphones to enter into a boot loop after they restarted their phones. Finally, the update fixes an issue that made the Android low memory killer daemon (lmkd) aggressive causing it to kill processes excessively. The Beta 3.1 brings updates in KBs and MBs since the size of the updates is very small.
1. Download Android 12 Beta 1 for Pixel
You can follow our dedicated guide on how to install the Android 12 Developer Preview on Google Pixel devices officially.
2. Download Android 12 Beta GSI (Generic System Image)
If you're using a non-Pixel device and can't wait further to receive the official stable Android 12 update by your respective OEM then you can easily download and flash the GSI file to get an early taste of the latest Android OS version.
You can follow the guide to install GSI on Project Treble Devices here. If you're not comfortable with the GSI package to install it manually, try using the Android Flash Tool to install the Beta build easily.
3. Download Android 12 Developer Preview 3 for Pixel
4. Download Android 12 Developer Preview 2.2 for Pixel
5. Download Android 12 Developer Preview 2.1 for Pixel
6. Download Android 12 Developer Preview 2 for Pixel
7. Download Android 12 Developer Preview 1.1 for Pixel
8. Download Android 12 Developer Preview 1 for Pixel
We'll also keep updating this article with the latest factory image and OTA download links for all the supported Pixel devices periodically.
Till then stay tuned for more info. You can comment below for additional queries.