As an immersive open-world action RPG, Hogwarts Legacy becomes one of the trending video games right now that has been released in Feb 2023 where players can take control of the action and adventure journey in the wizarding world. Apart from the stunning visuals, story, and better gaming controls, there are some common issues present in this game that we can't deny. Well, one of the most common bugs is the invisible walls and stairs bug which causes Hogwarts Legacy players stuck in Tomb or Wall.
As unfortunate players get stuck in walls or tombs through stairs, it becomes quite frustrating for them. It can become more frustrating at times for the players after getting affected by this kind of bug. It's worth mentioning that the developers are aware of this stuck-in-the-wall bug and they're working on it. Meanwhile, you should try following this troubleshooting guide to easily fix it until the problem gets fixed completely from the developer's side.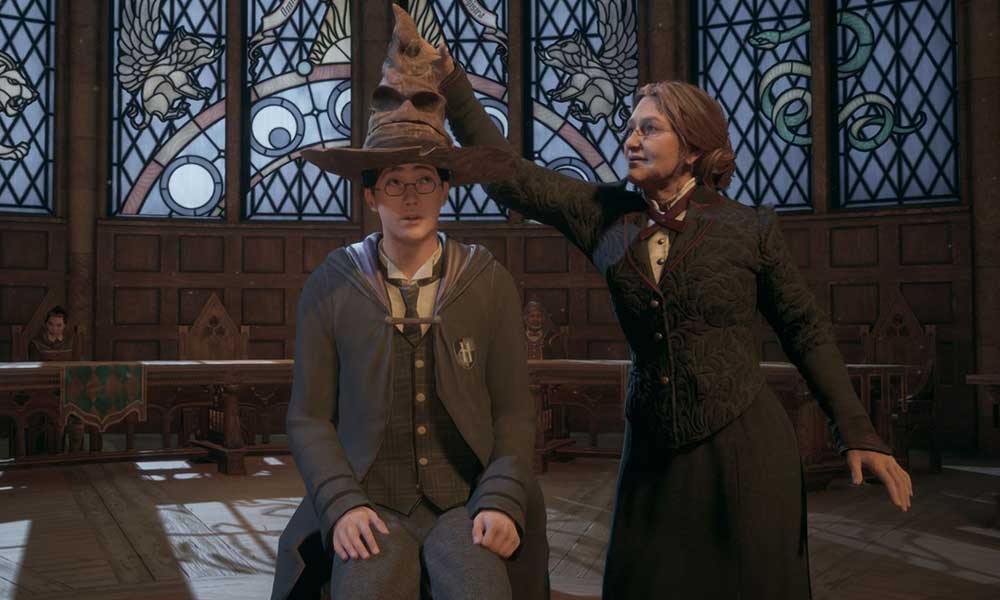 Fix: Hogwarts Legacy Stuck in Tomb or Wall
A game system error triggers after having the latest update which now causes Hogwarts Legacy players to get stuck under the map. Well, this specific issue or bug happens whenever Hogwarts Legacy players move through the door and load new environments or instances. So, whenever it occurs, the protagonist character in the game gets stuck and unable to move or come out of it which is pretty much unexpected.
Luckily, there are a couple of potential workarounds mentioned below that should help you a lot. So, you should follow all methods to try fixing it until developers come up with a patch fix. Though game crashes and glitches might be common for PC gamers, some problems may not be common and fixable in some scenarios. So, without wasting any more time, let's jump into it.
1. Restart the Game
The very first you should do is simply restart the Hogwarts Legacy game on your PC by using the respective game launcher to ensure there is no issue with the temporary glitches or cache data at your end. Some affected players did try this method and found it useful enough. That's why you should also try it.
2. Disable High Contrast Gameplay
Another thing you should do is just try disabling the high-contrast gameplay option from the Hogwarts Legacy game settings menu. It'll help you to play the game properly and might also fix the invisible walls and stairs bug in some cases. To do this:
Just open Hogwarts Legacy > Click on Settings.
Select Accessibility Options > Turn Off the High Contrast Gameplay feature.
3. Update Hogwarts Legacy
You can also try to update the Hogwarts Legacy game on the PC by following the steps below to ensure there is no issue with the stuck-in-wall or tomb bug.
For Steam:
Open the Steam client > Go to Library.
Click on Hogwarts Legacy from the left pane.
It'll automatically search for the available update.
If there is an update available, make sure to click on Update.
It may take some time to install the update > Once done, make sure to close the Steam client.
Finally, reboot your PC to apply changes, and then try launching the game again.
For Epic Games Launcher:
Open the Epic Games Launcher > Head over to Library.
Now, click on the three dots icon next to Hogwarts Legacy.
Make sure the Auto Update option is turned on.
Whenever the update is available, it'll automatically install the update.
4. Verify and Repair the Game Files
You should always check for the integrity of game files on the respective client and try repairing the files to avoid gameplay issues. Sometimes missing or corrupted game files on the directory might even trigger several issues whatsoever. To do this:
For Steam:
Launch Steam > Click on Library.
Right-click on Hogwarts Legacy from the list of installed games.
Now, click on Properties > Go to the Local Files tab.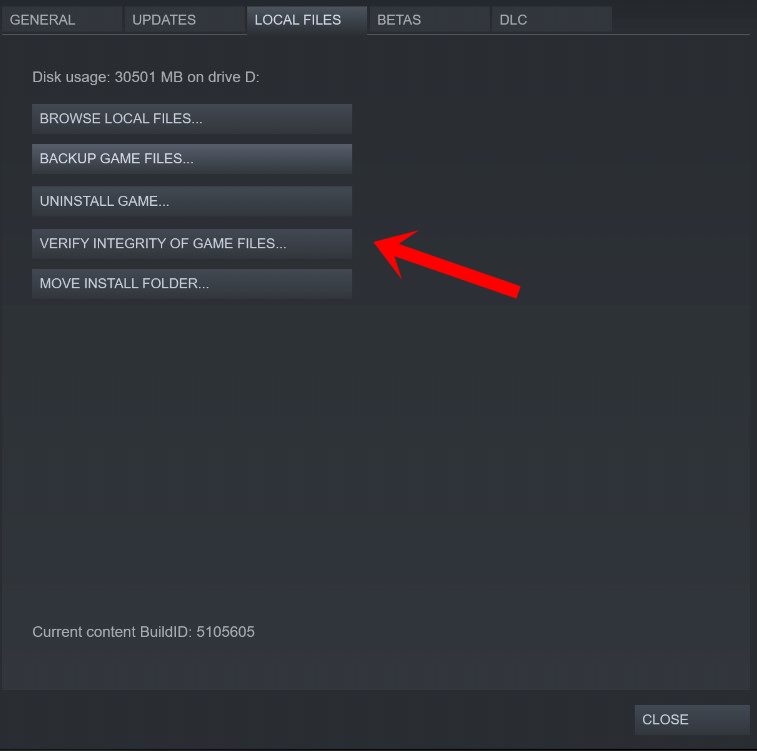 Click on Verify Integrity of Game Files > You'll have to wait for the process until it gets completed.
Once done, just restart your computer, and check for the issue again.
For Epic Games Launcher:
Open the Epic Games Launcher > Click on Hogwarts Legacy in the library.
Click on the three dots icon next to Hogwarts Legacy > Select the Manage option.
Now, click on the Verify option > Confirm the task and wait for it to complete.
Once done, reboot the PC to apply changes.
5. Try Loading a Previous Game Save
You can also try loading up previously saved game progress data directly from the game menu to cross-check whether the problem is still bothering you or not. As some players did try this workaround and found it useful, you should check it too.
6. Try Using Your Broom to Fly
Last but not the least, you should also try using your broom that the in-game character uses to fly to get out of the wall or tomb stuck condition. If this bug is serious then you might not be able to fly out of the stuck condition quite easily. But definitely worth trying instead of waiting for the patch update to arrive.
That's it, guys. We assume this guide was helpful to you. For additional queries, you can comment below.