Hotstar Disney+ is a big name when it comes to streaming apps with a tonne of content including Hotstar and Disney+ Originals and Exclusives. No doubt millions of people tune it to Disney+ on their TV sets including those with Amazon Fire Stick TV to enjoy an unparalleled experience binge-watching both movies and TV shows. Some users have reported that the Hotstar Disney+ app on their Fire Stick TV crashes out-of-the-box.
Although it would've been fine if Disney+ was a free service but it is a paid one and that raises the frustration. Users have reported that the app simply freezes or crashes and won't budge no matter what you do. If you are struggling with this issue, it's time to use troubleshooting methods to fix it up.
Turns out GetDroidTips was able to reproduce the app crashing on Fire Stick TV and come up with a troubleshooting guide to fix it. Read more.
Why is Disney Plus Not Working on FireStick TV?
There are many common reasons why the Hotstar Disney+ app would stop working or the app would crash. For instance, it could be something to do with the internet connection and reception. The Fire Stick must have become overloaded and in need of a restart.
Similarly, there is outdated firmware on both Disney Plus app and Fire Stick TV and prevents its normal functioning as well. Thus, it is crucial to fix the issue to enjoy Hotstar Disney+ without any hassle.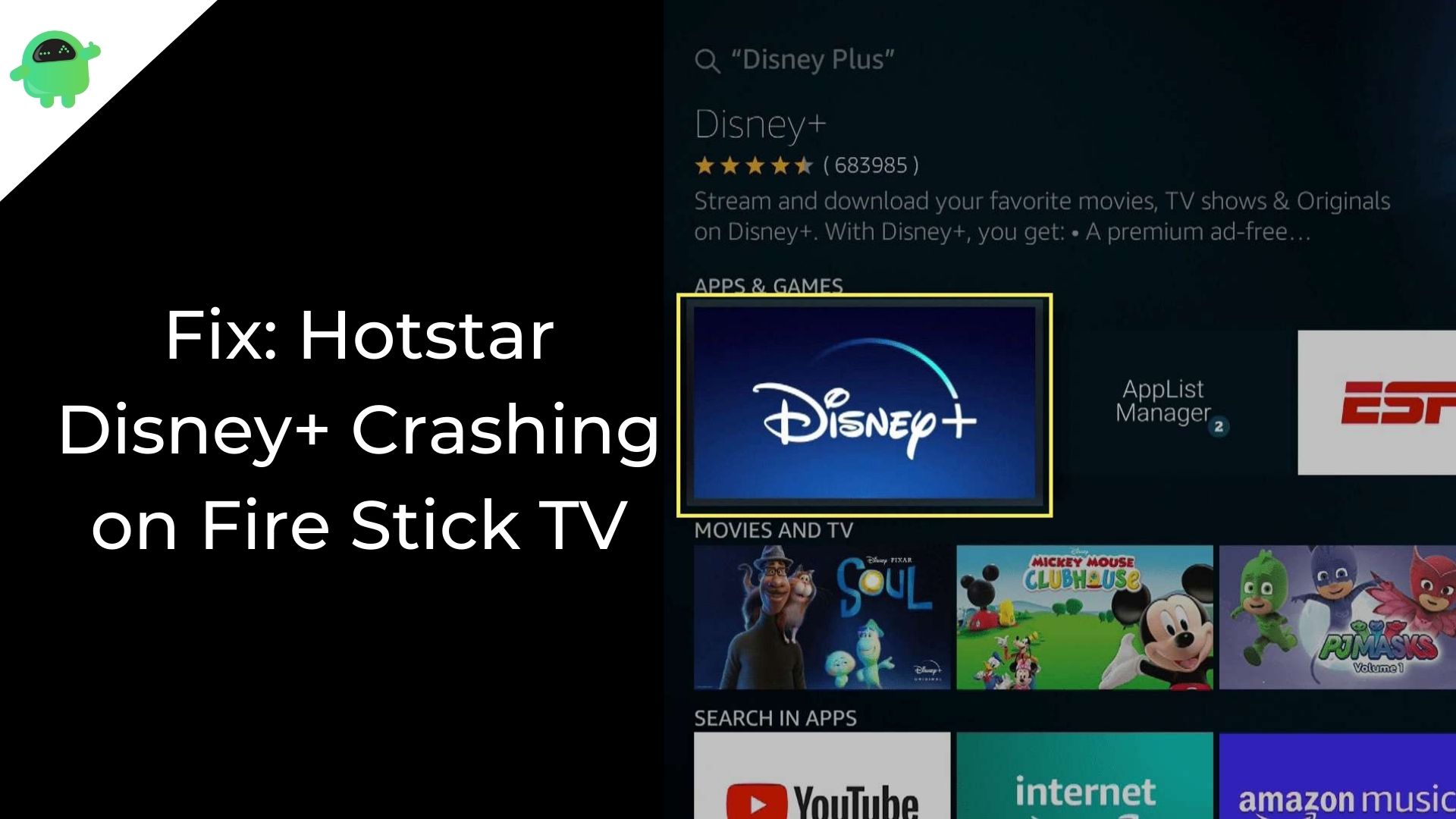 How to Fix Hotstar Disney+ Crashing on Fire Stick TV?
Check out the troubleshooting methods listed below to find a fix for your issue.
Check out Disney+ Server Status
Hotstar Disney+ crashing on Fire Stick TV could be a result of server outages or issues. You can check the real-time server status for Disney+ right here. If the server is not a problem, you can proceed with other troubleshooting methods to fix the issue in question.
Verify if you have a working internet connection
Next in the list is to verify if you have a working internet connection. When I say working, it means sufficient strength and bandwidth to allow streaming content. For those who don't know, streaming is an exhaustive task when compared to simply scrolling through web pages on Chrome. You can use Fast.com to check the current internet speed. Move all the routers a bit to get a better signal or use an amplifier.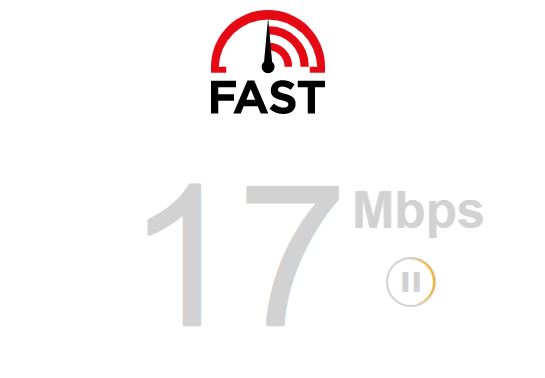 Finally, give a call to your ISP if there's an intermittent issue to get a clear picture of what's not. If everything is fine with the internet connection, proceed.
Restart Fire Stick
Your Fire Stick is already doing all the work from letting you browse the library including apps (like Disney+), stream content, and so on. It must've become overloaded due to strenuous usage. On the contrary, it could be a temporary bug or glitch causing the app(s) to crash. Restarting Fire Stick should help fix the issue for sure. Proceed if it doesn't help.
Restart the TV
This is another layer of elimination that you are performing. Any getting rid of temporary glitch with the Fire Stick, it's time for the TV to get restarted. You can use your remote to turn it off but I recommend powering it off completely. Unplug the power cord and wait for a few minutes before establishing the connections. Is the Hotstar Disney+ app working now?
Restart the router
Give your router a quick restart in case there's something wrong with the router itself. It shouldn't be a hassle as you just have to hit the "Reset" button behind a router or unplug similarly just the way you did with the TV.
Update Fire Stick firmware
Outdated firmware can throw you off the rails with issues and glitches spread all over the place. Update the firmware of the Fire Stick to verify if that is what's happening with the Disney+ app as well. Here's how you can do it.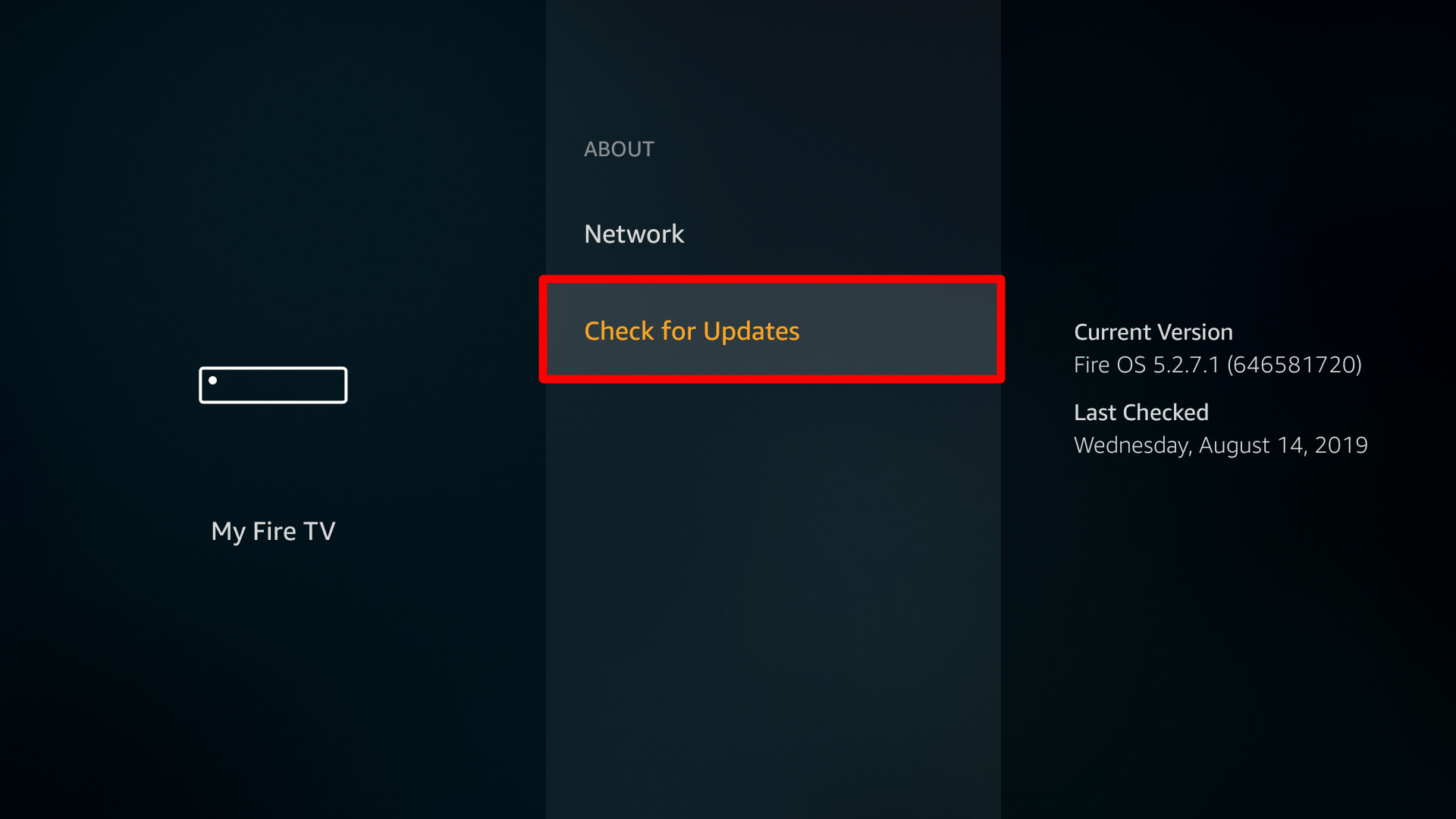 Navigate to the Settings >> My Fire TV.
Proceed to About >> Check for System Update.
Once the process is done, reboot the system and check whether this procedure worked in fixing Disney+ crashing on Fire Stick TV or not.
Log out and re-login on Display+
Have a look at other apps installed on the Fire Stick. Do all the apps crash or is it just Hotstar Disney+? Why is that so? Why don't you try logging out of the account and re-logging just to verify if it was the problem anyway? First up, sign out of the Disney+ app on your Amazon Fire Stick TV, wait for a few minutes before you can attempt signing in. The process shouldn't take much longer but works out.
Clear Disney+ app cache and data
Cache files help retrieve data in an app faster, however, it is easily corruptible and causes intermittent app issues including app crashing or freezing in this case. Since you are facing issues with Disney+ crashing on Fire Stick, you need to get rid of the cache accumulated by the system and check if this method works or not. Here's how to do it.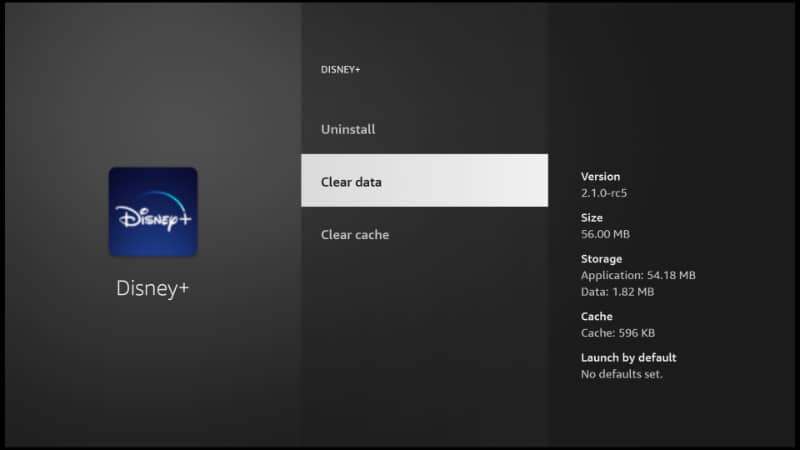 Go to the Settings section of the Fire TV.
Proceed to Applications >> Manage Installed Applications.
Search for the app in question i.e. Disney+ in this case.
Next up, tap on both the "Clear Data" and "Clear Cache" buttons and there you have it.
Uninstall and reinstall
Uninstalling and reinstalling apps lets you break the chain of bugs causing the app or the entire system to crash. Uninstalling apps on Amazon Fire Stick TV is easy. Follow the instructions and it is done.
Navigate to Settings >> Applications >> Manage Installed Applications.
Find the app that you want to get rid of and tap on it, select "Uninstall".
On-screen instructions will lead you towards finishing the process.
Restart the TV.
Install Disney+ again and use the same or different account to log in.
Verify if the problem has vanished or not.
Performance a factory reset on Fire Stick
Note that although all the software-related problems should go once you have pulled off a factory reset, it also means you have agreed to delete all the data as well. Keep that in mind and proceed.
Use your remote for this method. Press & hold the "Back" button and the right directional button for 10 seconds.
On the screen, you will get options so hit Continue (to carry on with factory reset).
The system will perform the process and reboot on its own and that's it.
Alternatively,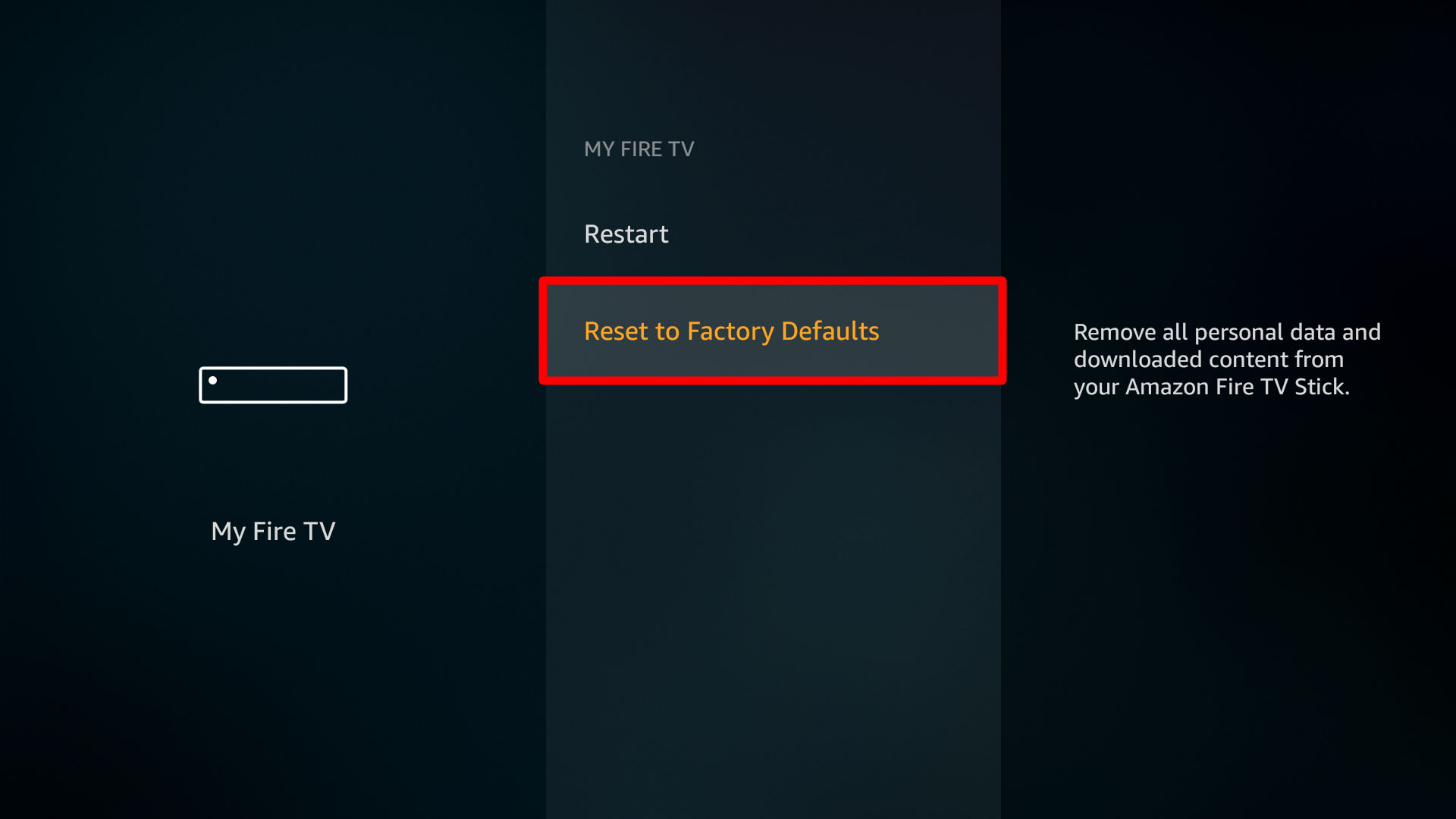 You can go to Settings of your Fire Stick TV, proceed to My Fire TV.
Select "Reset to Factory Defaults".
Confirm by hitting the "Reset" button.
Report the issue to Disney+ Support
This method should help you either to rule out or find if the culprit is the Disney+ app or not. Go to the Disney+ help desk, raise a complaint or ticket carrying a description of the issue and some screenshots supporting it. You should get intel on whether there's something wrong on the app's front and how to fix it. Proceed if the app is not to be blamed.
Report the issue to Amazon Fire Stick Support
This particular method deals with analyzing and diagnosing the issue with the Amazon Fire Stick. It can be a hardware or software-related issue on the Fire Stick and thus, its support staff should be able to help you. Simply carry all the information, raise a ticket or talk to ts customer care with all supporting screenshots/images.
You should be able to zero in on the problem thanks to the input from support staff to find the culprit and take appropriate steps to fix it up.
Conclusion
With this, I conclude my troubleshooting guide on how to fix Hotstar Disney+ crashing on Fire Stick TV. I am pretty sure that at least one of the methods listed above will assist in getting rid of the issue for sure.