The release of Moving Out resulted in a sudden success, converting many hardcore fans for the game. If you've been playing the game for a while now, moving out things, then you probably be at the point where you'll be wondering how much more to go, how many more levels are remaining, and stuff like that. Of course, you've been on this game for a while and you need to know so that you can decide whether you want to rest your back or not.
You might have been scavenging the internet for the right answer but if you haven't pulled out a precise one yet, then you've made a better choice reading through these words. Because today in this guide, we'll be diving further into the subject of our article about the levels in Moving Out. So without any further ado, let's see how many levels are there in Moving Out.
How many levels are there in Moving Out
Diving right into the point of our article, Moving Out has 40 levels that you can prove your excellence and intelligence in. Out of the 40 levels, 30 levels are concerning the main, core missions of the game. The remaining 10 levels are arcade levels that await you as your progress through the core 30 levels of the game. Unlike the core levels, Arcade levels in the game are much harder and more tricky. Each core level gives you medals for your different timing scores, plus each of these levels will have 3 hidden objectives that will help you gain 100% for the level upon achieving. Also, note the fact that these objectives are your token to the Arcade levels, so achieve them if you want to take the fun further.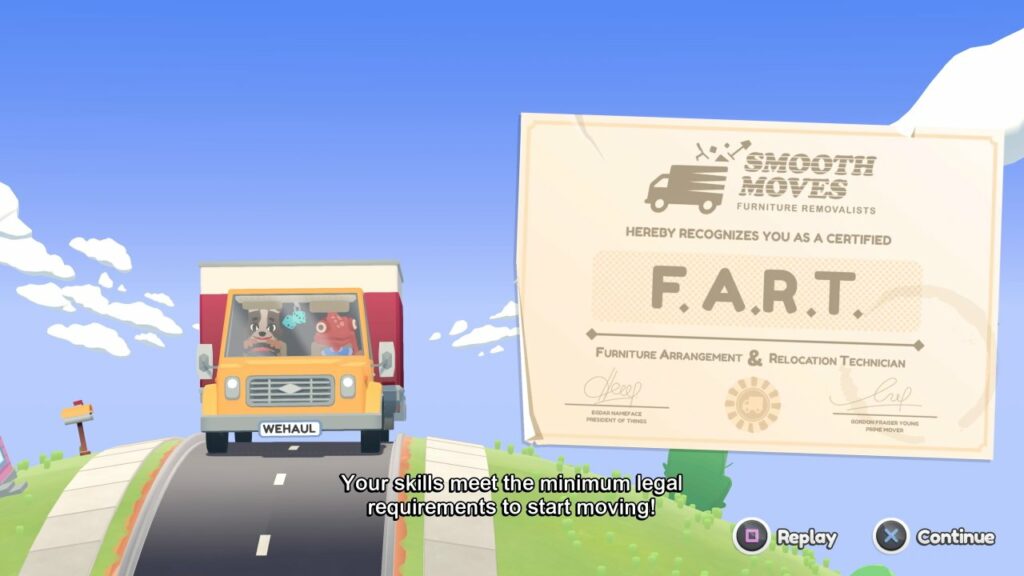 Summing up our guide, Moving Out has a total of 40 different levels that you can prove excellence in. These are the core 30 levels, plus 10 arcade levels. Each core level will give you medals based on your timing score along with 3 different objectives to complete, which is your ultimate ticket to gaining 100% completion for levels. Also, these objects are your token to take part in arcade levels so watch out for them. That said, we hope reading the guide above has brought some valuable information and help to you. Please let us know by commenting down below if you have any further queries regarding the same.
Also, check out our iPhone Tips and Tricks, PC tips and tricks, and Android Tips and Tricks if you've got queries for it or want help. Thank you!