Discord is one of the leading communication apps and was visited 229 million times in July 2022. The app is great for instant messaging, voice chats, and gaming communication. However, the app limits video file transfers to an 8MB size limit which is quite disappointing. No need to worry because we know how to compress video for Discord so you can enjoy an uninterrupted experience.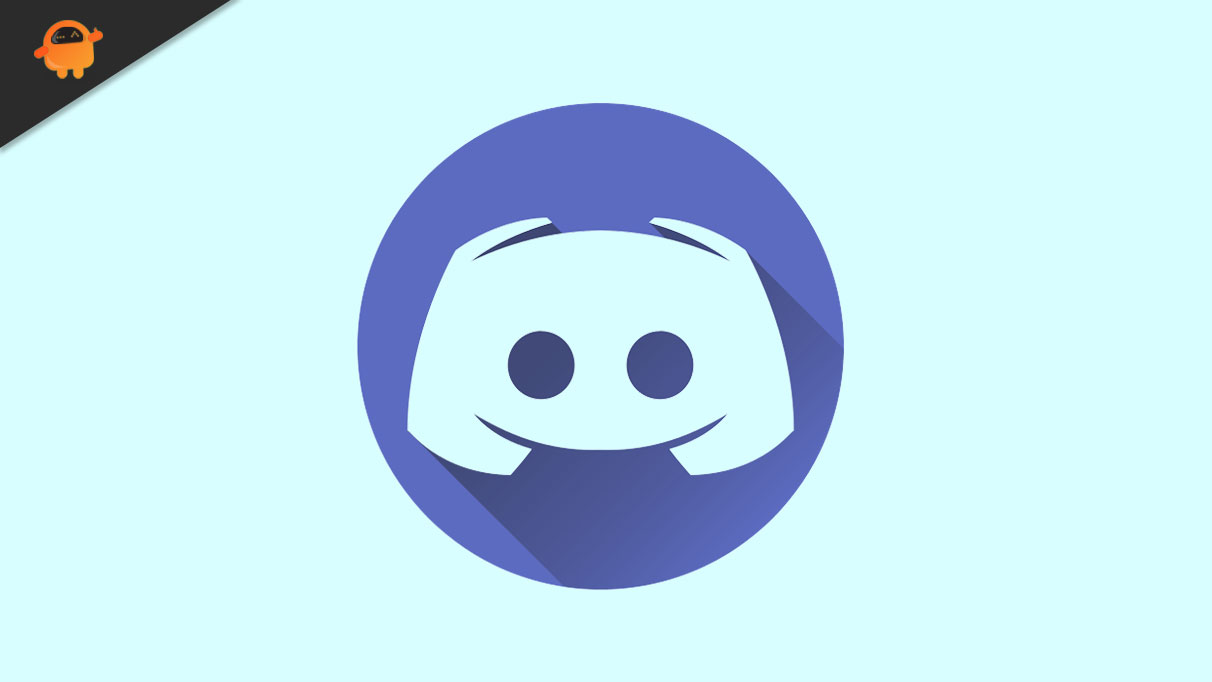 Before getting to the perfect solution for large video file transfers, let's discuss Discord and its limitations.
What is Discord?
Discord is an instant messaging app available for download on both Google Play Store and Apple Store. You can use the app to make topic-based and invite-only channels for seamless communication. The platform can connect you with friends or even international users with common interests, e.g., games, fandoms, etc. Gaming developers often use Discord to share goodies with their community members.
Limitations
One of the major limitations of Discord is its 8MB video transfer limit. The most common solution to this problem is using online video compression tools. These tools give unsatisfactory results because though they compress video for Discord, they reduce video quality.
If you want to compress video for Discord without compromising video quality, AnySmall by iMyFone is the tool for you.
Top Video Compressor for Discord-iMyFone AnySmall
iMyFone AnySmall is a tool specially designed to compress video for Discord and other platforms while maintaining high video quality. No matter how large your video file is, the tool will compress video for Discord according to the usage scenario in just a few minutes.
You can use the tool on Windows by following these steps:
Step 1: Download & Launch AnySmall
After downloading, open the AnySmall tool on your computer. The main interface will have compression details on the right side, and the left side is where you can upload the video files you want to compress.
After you upload the video file, the tool will automatically save the video in a default location. You can change the location by clicking on the folder icon.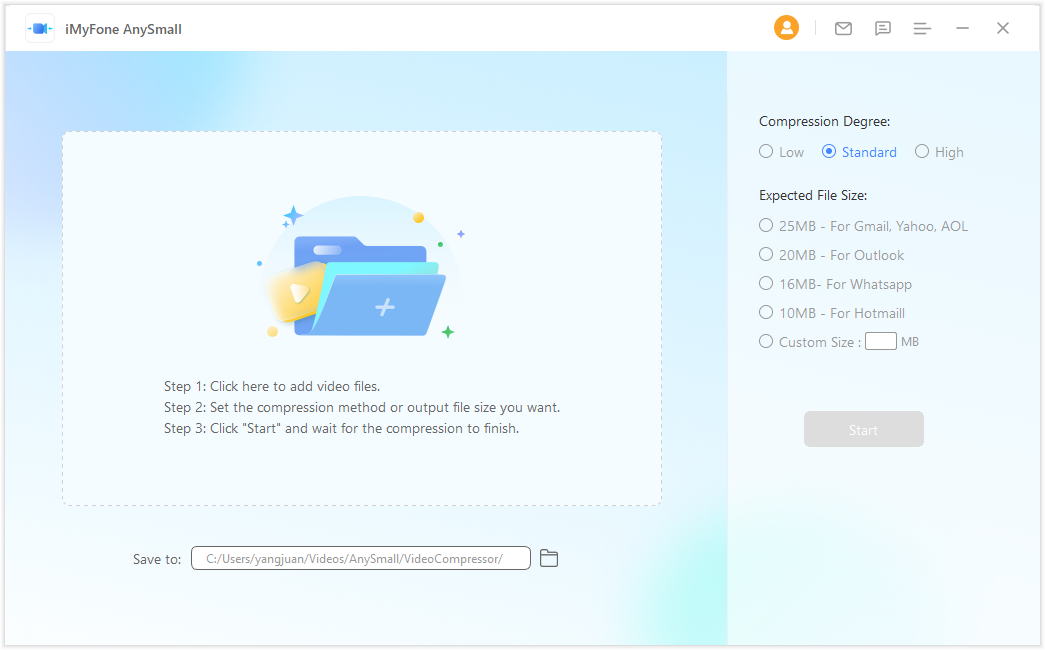 Step 2: Select compression mode
You can choose between three compression modes: Low, Standard, and High. Higher the compression, the smaller the size of the file.
After you select the compression degree, you'll be given an estimate of the file's size after the selected compression. If you want the file to be a specific size, you can input the custom size value, and the software will try to adjust the file size accordingly.
Click on "Start" to begin the compression process. The tool will start compressing the uploaded videos one by one.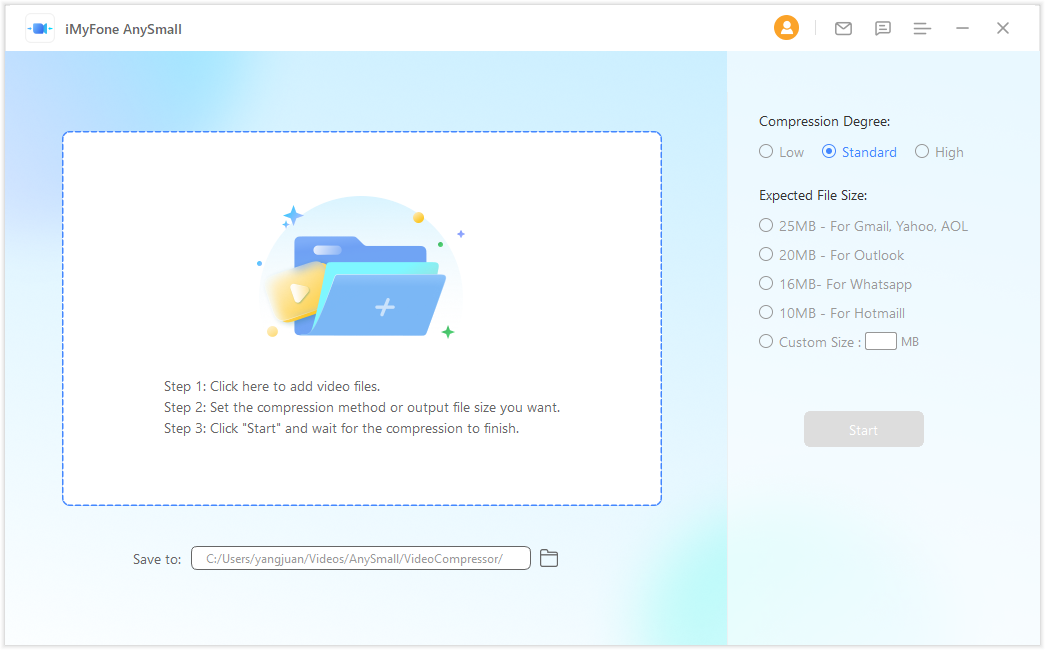 Step 3: Wait for the process to complete.
The tool will automatically start compressing all the uploaded files to your set parameters. The software's screen will show you the compression progress of each file. As the compression process completes for each file, its status will change from "Compressing" to "Successful."
The files on the "Waiting" status will start compressing as soon as the file before it completes.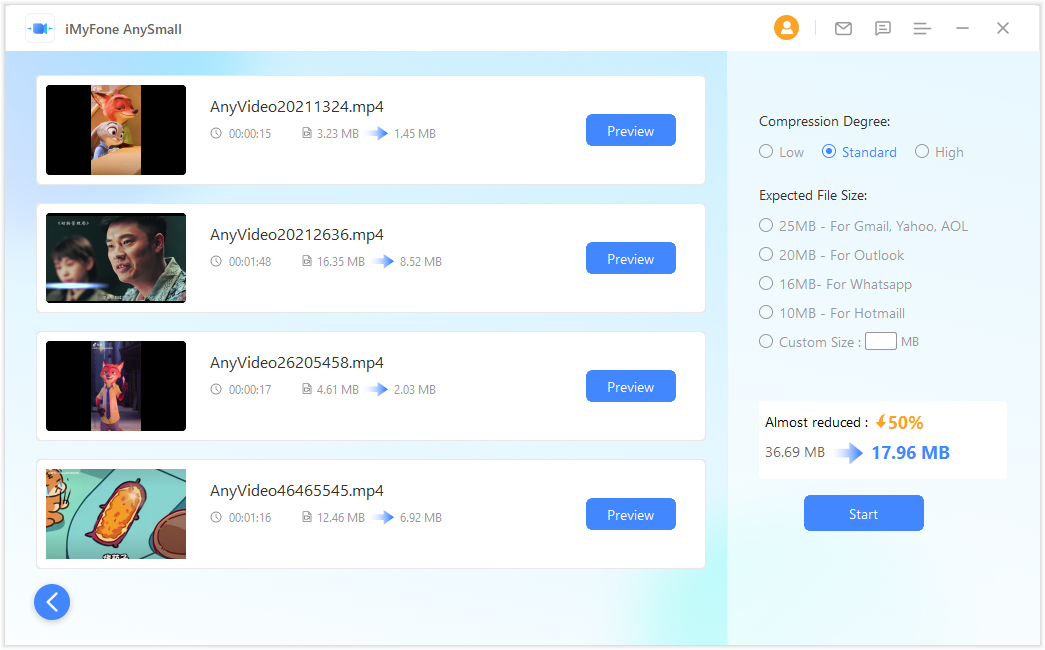 Step 4: Compression complete.
Once the compression process completes, you can preview the compressed files and see their reduced size. The compressed files will automatically be saved on your computer.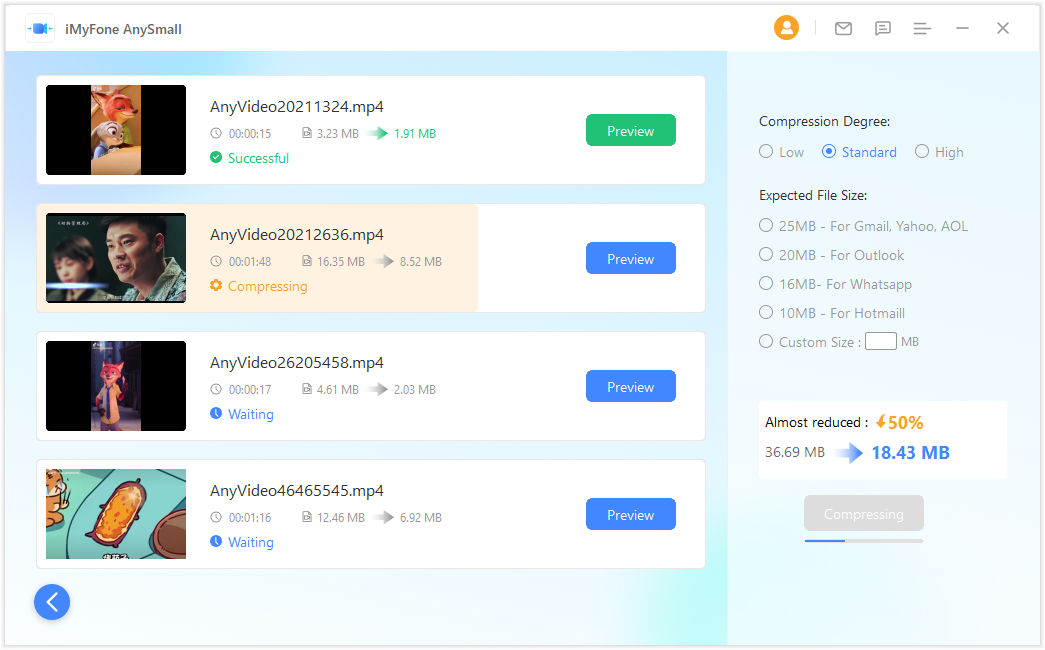 You can check out the tool's guide to compress video for Discord on your Android devices.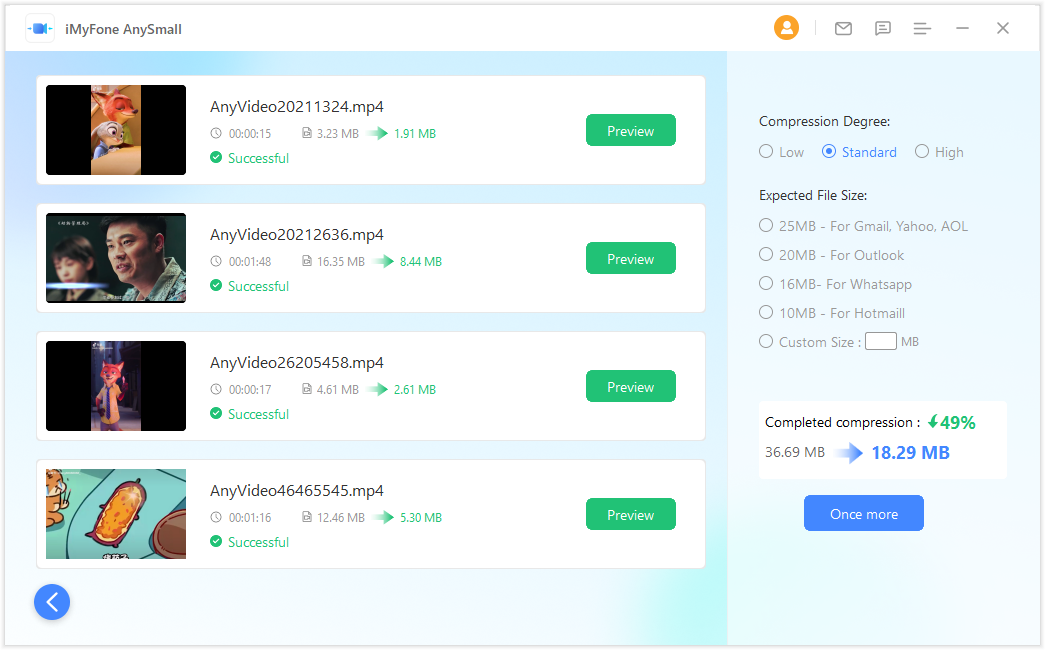 AnySmall has been positively reviewed by professionals like technical engineers and designers, who consider it the perfect tool to send large video files and save storage.
Key Features of AnySmall
The key features of AnySmall include the following;
Multi-end use:

You can use AnySmall on both your phone and computer. Besides using the tool to transfer video files, you can also compress them to save storage.

Group Compression:

AnySmall saves you the hassle of compressing each file separately. You can compress multiple files at once in just a few minutes.

Customize size:

You can use different settings of the tool to reduce the size of a video file according to specific size limits of any platform, e.g., Whatsapp, Discord, etc.

Multiple modes:

You have multiple compression modes that are compatible with all file formats and give high-quality results.
Pros and Cons of AnySmall
Pros:
The tool is compatible with all video file formats.

You can customize the size you want the compressed file to be.

The tool's video compression speed is exceptionally fast.

It comes with a free trial version.

The compressed videos are of high quality.

You can compress multiple files at once.
Cons:
You currently can't use the tool on Apple devices.
Free Trial Vs. Full Version
| | |
| --- | --- |
| Free Trial | Full Version |
| Compresses 1 video | Compresses unlimited videos |
| Free customer support | 24/7 available priority customer support |
| No license | You'll get a license |
| No bulk video compression | Bulk video compression |
| No upgrades | Free upgrades |
| Compress videos without a watermark | Compress and save videos without a watermark |
| – | 30-day money-back guarantee |
Conclusion
Discord is great for communication until you have to send a video higher than the 8MB limit. You can try another messaging app to transfer the video, but most messaging apps can't transfer large video files.
So, iMyFone's AnySmall tool is the perfect solution that compresses multiple videos at once while maintaining high video quality. Check out iMyFone today to find the perfect AnySmall tool package for you. The pricing plans are designed to fit any budget and duration of use.
Get the free version now and start enjoying it!