If you are looking for ways to install EdXposed SafetyNet on your Android device then, you are at the right place because, in this post, we will guide you on how to do just that. For those who do not know, SafetyNet is a security feature that protects the apps installed on any Android device against any threats like bad URLs, fake users, etc. In simple words, it lets the user know whether the device has been tampered with or not. One can also tamper with the SafetyNet on their device by modifying system files with the help of SuperSu. Besides, almost all the modules are designed keeping in mind that they do not hamper the SafetyNet flag.
However, EdXposed which is an unofficial Xposed framework, meant for a device running Android 9 Pie or later version, does not care about the safety of the device. And, once you install this EdXposed module then, SafetyNet is bound to get hampered. So, in order to install SafetyNet fix on any of your Android devices, follow the steps mentioned in this post.  So, without any further ado, let us get straight into the article itself: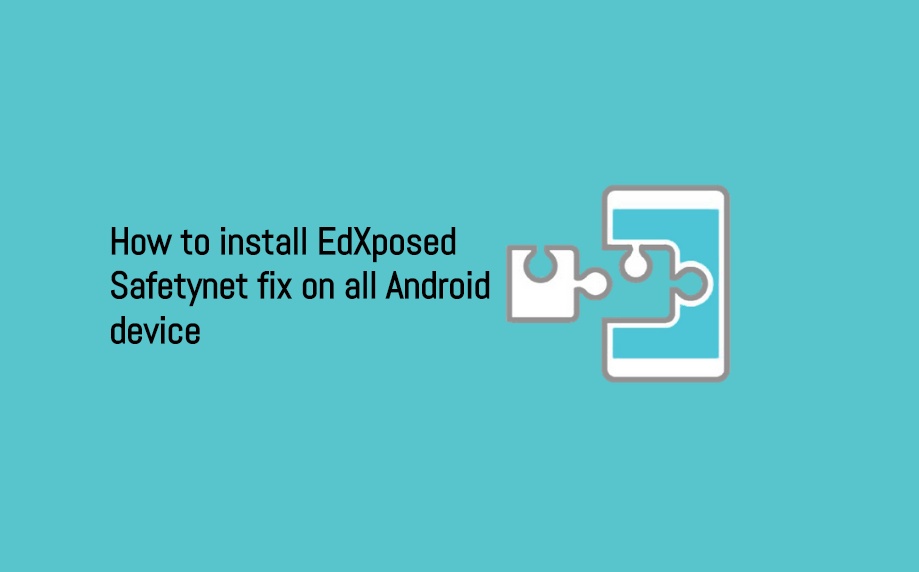 How to install EdXposed SafetyNet fix on all Android device
Note that the simple hiding feature on the Magisk manager app will not be sufficient to pass the SafetyNet check. And in order to successfully go ahead, you need to pass the SafetyNet test. Besides, you need to have root access in order to follow this guide. Having said that, here are the steps that you need to follow to install EdXposed SafetyNet fix on all Android device:
Open the EdXposed app on your Android smartphone.
Then tap on the hamburger or 3-lines icon to head to the EdXp Settings.

Toggle the switch in front of the option Black/White list.

Now once again tap on the hamburger or 3-lines icon and go to Black/White list.

Tick the following three apps:
– Google Play Services
– Google Play Store
– Google Services Framework
Once you are done with that, reboot your device.
That's it!
There you have it from my side in this post. For a final step, you can open the Magisk Manager app and tap on the SafetyNet option where you will get the "ctsProfile" and "basicIntegrity" value as True. Moreover, now you will be able to try out all the banking apps and some games like Pokemon Go without any issues. Let us know in the comments below if you come across any issues while following the steps mentioned in the guide above. Also do let us know whether you liked this article or not. Until the next post…Cheers!