On this page, you'll get the information about the last upcoming Android 12 Harmony OS 2.0 update for Huawei P 40 Pro and P40. As we know, after the ban imposed by the US government on Huawei, Google boycotted Huawei and stopped its support for Google products. But, now everything is okay, but still, they are not getting the benefits of Google play services.
However, till then, Huawei has been advertising their own app store in the absence of the Google stores. The reason is obvious as they're want to gain the user's interest or excitement about their app store as possible. Anyway, this is why users are getting worried that these devices will be upgraded to Android 12 Harmony OS 2.0. So, don't worry now because everything is mentioned in this guide.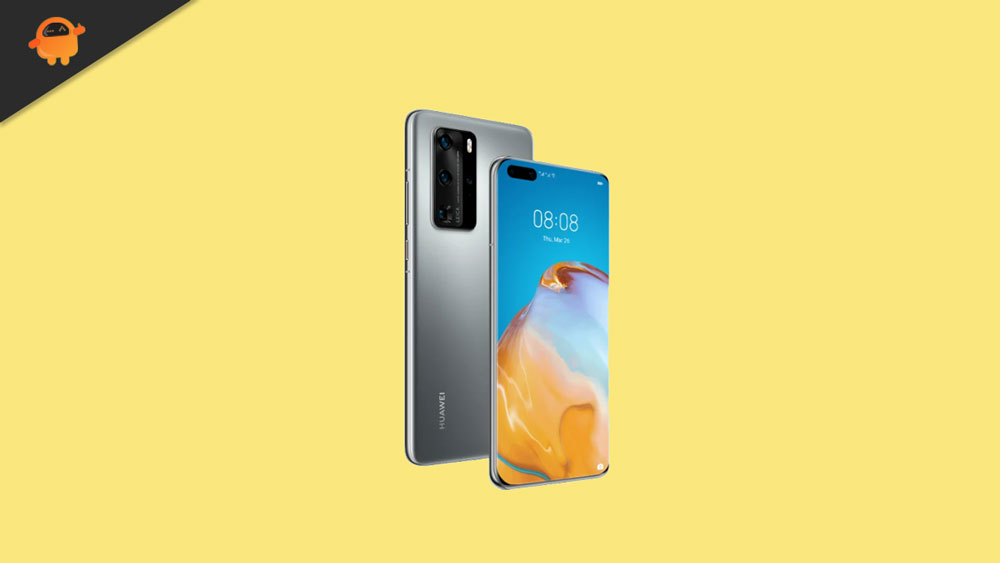 Will Huawei P40 and P40 Pro Get Android 12 Update?
Both the devices were released in 2020 with Android 10 (Q) out of the box, which is further upgraded to Android 11. So, this means that both the devices will get the Android 12 (Harmony OS 2.0) update in the near future. But, currently, the date for this release is still unclear as Huawei didn't make any statement regarding this. So, we have to wait until Huawei itself reveals the release date.
Anyway, if we have to judge this device on the basis of specification that whether these are capable enough to get the update or not, then, let me tell you that both the device compiled with a flagship chipset, i.e., HiSilicon Kirin 990 5G which is based on 64-bit architecture and is an Octa-core (2.86 GHz, Dual-core, Cortex A76 + 2.36 GHz, Dual-core, Cortex A76 + 1.95 GHz, Quad-core, Cortex A55) comes with Mali-G76 MP16 GPU.
Now, then what is the difference between both these devices? Well, the camera segment is the main difference between. The non pro version compiled with 50MP + 16MP + 8MP camera sensors whereas the pro version comes with 50MP + 40MP + 12MP camera segments. However, the optical zoom in P40 starts at 3x and increases to 5x in the P40 Pro.
Also Read: Will Tecno Phantom X Get Android 12 Update?
Android 12 (Harmony OS 2.0) Update Traceker:
Well, although we don't have any date to tell you. But, we assure you that soon P40 and P40 Pro users will get some good news regarding the update. Therefore, we suggest you bookmark this page as we will soon add an update tracker for the upcoming Android 12 (Harmony OS 2.0) update. Or you can also check out this guide regularly to get yourself updated with the latest news and reports regarding the update.
New Software Update Tracker
Updated on March 07, 2022: Huawei started seeding January 2022 security patch update for the Huawei P40 and P40 Pro based on HarmonyOS. This new update brings a new security patch that fixes 2 critical and 18 high levels of CVEs.
Updated on June 20, 2022: Huawei started seeding May 2022 security patch updates for the Huawei P40 and P40 Pro based on HarmonyOS.