Has Hulu stopped functioning on your Vizio TV? We are aware of how irritating it can be. It can be heartbreaking to miss your favorite television program! Hulu, a well-liked application for live TV streaming and on-demand content, is prone to loading and buffering problems.
Additionally, you might encounter arbitrary error codes that are challenging to decipher. For various reasons, Hulu might not function on your Vizio TV. However, solving the issue isn't a big deal; if it's a serious bug, it might need serious attention. We've got you covered in this situation, so don't worry.
On Smart and Android TVs, Hulu has a history of acting inappropriately. On Hulu, users frequently complain about buffering, loading, and error messages that are not always clear. Consequently, it's probably not an issue on your end. We have provided a few workarounds for you to try, though.
According to user reports, most 'Hulu not working on Vizio TV' issues can be resolved with straightforward workarounds. To learn about the solutions that work, keep reading!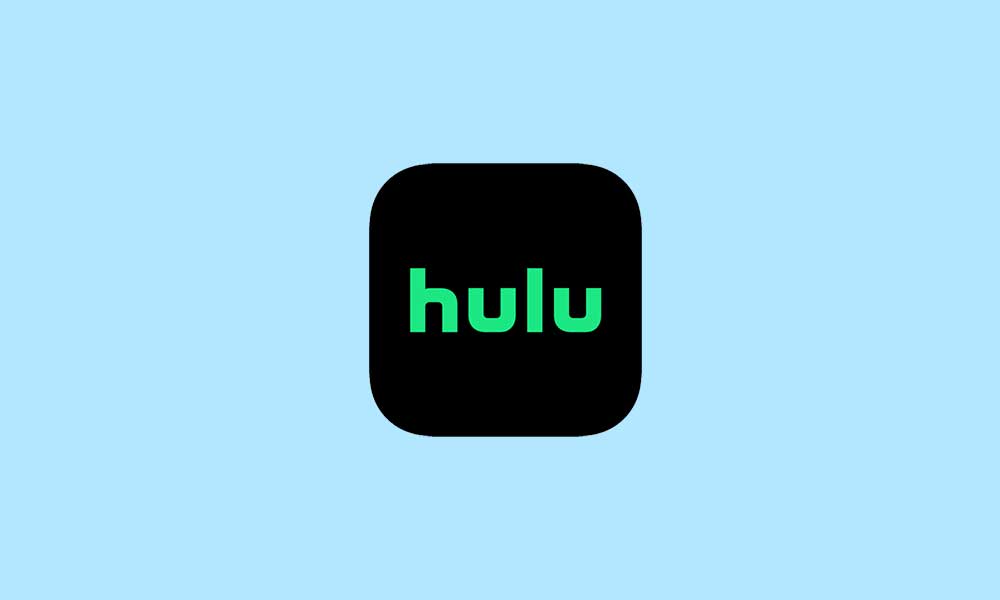 Why is Hulu Not Working on Vizio Smart TV?
There is a compatibility problem with Hulu on your Vizio smart TV. Older models no longer support Hulu. Geo-restriction or a poor Wi-Fi connection can also be problematic if your Vizio TV is compatible. Finally, out-of-date software and a clogged cache are additional potential causes.
How to Fix "Hulu Not Working on Vizio Smart TV"?
Fix 1: Restart Your Vizio Smart TV
Restarting your Vizio TV is the best workaround (and easiest). Rebooting the system usually fixes minor problems. Simply turning off and back on your TV will do the trick. Open the Hulu app to see if the problem is still present. The "Reboot" option could be found under Settings > Reset & Admin.
Fix 2: Check the Compatibility of Your Vizio Smart TV Model
Hulu is compatible with Vizio TV models from 2017 and up. To be certain, you can view the complete list on Vizio's support page.
You should now verify the model number of your Vizio TV. Here are the steps to take:
Step 1: Go to Menu by pressing the Menu button on your remote
Step 2: Select System
Step 3: Choose "System Information"
Step 4: Check your model number
If your Vizio smart TV model is incompatible with Hulu, you have two solutions for this situation.
First, you can try devices like Amazon Fire Stick, Chrome Cast, etc., that will help you run Hulu on your Vizio Smart TV. Second, you can switch to other online streaming platforms for consuming content.
Fix 3: Make Sure You are Connected to the Internet
A sluggish internet connection might also bring on the problem. Check to see if other Vizio TV apps are functioning. To identify issues with slow internet, run a ping test as well. Hulu not working on your Vizio TV is probably caused by fluctuating internet ping. Your modem and router should be restarted to address a fluctuating ping.
However, you might also want to upgrade your internet package. Due to insufficient internet bandwidth, Hulu may experience loading, buffering, and errors. For advice on plans better suited for streaming online content, speak with your ISP.
Fix 4: Restart Your Internet Connection
Sometimes, your Vizio smart TV loses internet connection, interrupting your streaming. In these frustrating situations, you can restart your internet connection by following these steps:
Step 1: Turn off Your Internet router
Step 2: Turn off your Vizio Smart TV
Step 3: Wait for 5 minutes
Step 4: Turn on your Internet router
Step 5: Turn on Your Vizio Smart TV
Fix 5: Restart Your Vizio Smart TV
This is the most basic fix to the situation; sometimes, it can also work. This fix is also the easiest and least time taking. If your Vizio smart TV freezes in the middle of streaming, you can try the easiest and fastest fix. Restart your Vizio smart TV. When the screen on your smart TV freezes, you need to unplug the TV, wait for 5 minutes, and switch it on again. This should help with Hulu not working on Vizio smart TV issue.
Fix 6: Re-Install the Hulu App
There are very high chances that the issue is with the Hulu app and not your Vizio smart TV. Multiple crashes and glitches can also mean the app might be misbehaving. Re-installing Hulu is the best way to fix it.
Step 1: Go to Vizio TV's app store
Step 2: Search for Hulu
Step 3: Choose the app from the list and press "Delete"
Step 4: Wait for some time, or restart your Vizio smart TV
Step 5: Re-install the app and launch.
This is the ideal solution for your issue. In most cases, the issue stops occurring after this step.
Fix 7: Clear App Cache Data
For simple app issues, clearing the app cache is a go-to workaround. Select Hulu from the list of installed apps, and then select the option to clear cached data. Reopen the Hulu app now to see if the problem still exists.
Fix 8: Update Vizio Smart TV
A smart TV running outdated software can run into multiple issues like:
A slower TV performance.
App incompatibility issues.
Limited access and range of TV features.
Unresolved bugs and glitches in the system.
Updating the Vizio smart TV is the best way to fix it. Here is how you can do it:
Step 1: Press the Menu button on the TV remote
Step 2: Press "System"
Step 3: Press "Check for Updates"
Step 4: Wait for a while for the TV to finish scanning
Step 5: Install the Updates
Fix 9: Hard Reset Your Vizio Smart TV
Finally, give a hard reset to your smart TV a shot. Unplug all the TV's power cables after turning it off. For two minutes, leave it in that position. Reconnect the power cables to your TV, then turn it on. Once finished, launch the Hulu app to see if the problem still exists.
This should do the work for the "Hulu not working on Vizio smart TV" issue. These are the multiple fixes you can try to resolve the issue. Try these fixes and get over the issue.