Hyundai iONIQ 5 is the latest Hyundai electric vehicle and the first vehicle built on Hyundai's new Electric-Global Modular Platform. Owning it does not come without potential setbacks, such as troubleshooting charging issues. In some cases, Hyundai iONIQ 5 owners have reported being unable to charge their vehicles. So, in this guide, we will look at how to fix Hyundai iONIQ 5 when it is not charging.
Sometimes, the car charging indicator fails to illuminate even when the cable is plugged in. There are a few possible reasons why Hyundai iONIQ 5 may not be charging, such as an incorrect connection between terminals or damaged components in either the car or charger. Regardless of the cause, Hyundai iONIQ 5 owners should first consult their user manuals and further troubleshoot with a technician before giving up on charging their vehicle. With proper diagnosis and care, Hyundai iONIQ 5 can quickly return to its full-electric driving range.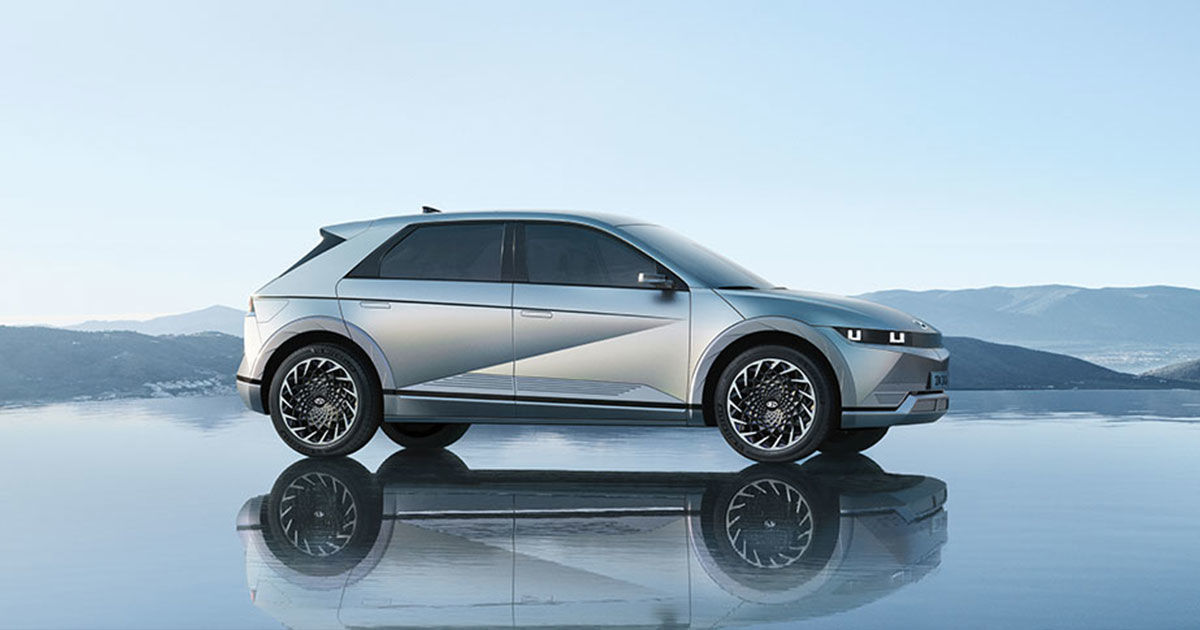 How to Fix Hyundai iONIQ 5 Not Charging
While electric cars are less expensive, you must manage their charging carefully. If you want to travel or have longer commutes frequently, you should arrange the charging station stops carefully. You must look for alternatives if the car is away from the home charging station. However, a problem arises when the vehicle does not charge, regardless of the station.
Although electric cars are a great option for purchasing an economical and less maintained vehicle, the charging issues might be annoying, especially when the vehicle stops because of a charging problem. Identifying the cause of these issues is important as they can occur anywhere. To take care of your Hyundai iONIQ 5, you should disconnect it from the wall outlet when you are not using it. This will save energy and improve the battery life of the car.
Below, you will find some common charging issues with the Hyundai iONIQ 5 and how to fix them.
Check Cable Connection
The most common reason the charger won't work is that it's not properly connected to the car. If this is the case, connect the charger properly with the correct cable and plug it into the outlet. Check that the cable is fully plugged in at both ends. If the charging cords or plugs are frayed or broken, replace them as soon as possible to prevent internal damage to the electric car.
Don't Use an Extension Cable
When you are at your home charging point, you might want to use an extension cable to charge your vehicle from a bit farther away. However, this might push more current than an extension cable can use. To fix this, push your car closer to your home charger. If you move your car to the charging point, you won't need the extension. The long-term solution is to relocate the charger so the standard cable reaches your car. Otherwise, you can also purchase longer cables, which can be safer and more reliable.
Check Battery
Car chargers may also not charge if there is a problem with the battery itself. Take the battery in for service or replace it, as there might be a chance it isn't functioning properly.
Check Power Levels of Car
Cars can run out of power and stop charging. Some components of the car will need to use power even when it is switched off. In these cases, it is necessary to plug in the car and turn on the switch next to the battery to recharge it.
Inversely, if the car is already charged, it stops the charger to prevent waste. You can use the Hyundai iONIQ 5 to check the current battery level of your car. If it is fully charged or even close enough, the charge point might switch off automatically to preserve electricity and your car's battery life.
When you are in public, the charging points are much more likely to stop charging when your car charge reaches 80%. This is mainly for the free stations, where there are built-in safety features to prevent over-charging as well as electricity wastage.
Disable In-Car Delay Timer
The Hyundai iONIQ 5 might have a delay time schedule set, which is why it doesn't take charge. Disable the schedule to be able to charge your vehicle again. To charge outside your normal schedule, switch off the car and press the timer override button.
Disable Smart Charging
It is often possible to set a specific charging time through an app, causing the charging to be delayed until later. To disable smart charging, go to the settings page and tap "Save." Tap "Boost" if you need to begin charging right away. Note that it may take a minute for the charge point to respond.
Verify Payment and RFID Card
You will need to use a service charge point if you are not at your home station. In the case of your car not charging, you can verify the payment for the charge point via the Hyundai iONIQ 5 app. Some stations are free, but most are not, especially at retail parks and petrol stations. If you need an RFID card to make the payment, check your information to see if everything is correct. These are Radio Frequency Identification cards, which you can use to top-up your EV with funds for charging.
Check Connector
You might use a different connector at a public charging station without knowing it. This is because not all electric cars use the same connector. Make sure that the one you are using is compatible with your Hyundai iONIQ 5. EV charging infrastructure might also differ based on the public charging stations, as some stations offer rapid chargers.
Change Public Pod
Sometimes, the pod point at the motorway service station might be at fault. These encounter heavy use daily, and sometimes they stop working when not attended to. You can try running a diagnostic through the app, and check the problem. If it persists, try to contact the pod point owner or operator. And, of course, change to a different pod point.
Contact Support
Sometimes, the problem might run deep and be too serious. If none of these fixes works, you can contact your car manufacturer or dealer for more support.
The Hyundai iONIQ 5 is a great choice for the environment and your bank account in the long run. Charging them is cheaper compared to refuelling a vehicle. Once you have addressed the issues related to charging your electric vehicle, you should be good to go. Usually, these cars do not require much regular maintenance or repairs.