Google Chrome is the favorite browser of many people running Windows or Mac computers to surf the web or download documents and files. Since Google Chrome comes with its own download manager, it makes the process of downloading files easier for users. However, there are few problems such as resume support, unknown file size downloads, and much more. To avoid such issues, you can opt for certain tricks to increase your download speed in Google Chrome. This is especially useful when your download large files, such as firmware files or movies.
Downloading files on Chrome can be tricky, especially if you have a slow internet connection. The download may get corrupt or stop altogether. Sometimes even when you have a good internet connection, download speeds may get slow. To avoid this, many users use a separate download manager, but they can be quite costly.
What if I say that you can improve your Chrome download manager, which increases your download speed by 4 times? In this article, we are going to explain how you can increase your download speed in Chrome by simple methods.
How To Increase your Download Speed in Google Chrome
Although Chrome does come with its own download manager, it is not so efficient. We can opt for a certain method that will increase the download speed for big files in Google Chrome.
Enable Do Not Track
The most website you visit nowadays Track user activity. These trackers often reduce browser speed as well as the download speed. One thing we can do is enable the Do not track option in Chrome so that these trackers are avoided, and you can get good download speeds.
To Enable Do not track in chrome:
Open Settings in Chrome by clicking on the three horizontal dots on the right-hand side.
Click on Settings, which will open up the settings menu for chrome. You can also type in chrome://settings/ on the address bar to open the settings.
On the search bar in the settings tab, Search for "Do not Track"
Open the Cookies tab below the results and find the Do not track option in it.
Enable the option, and you should be good to go.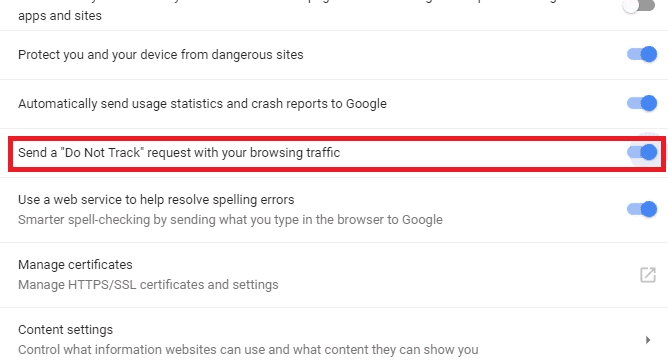 Close all unwanted Tabs
If you have multiple tabs open at the same time, this could use both system resources as well as internet bandwidth resulting in slow download speeds. So it can be helpful if you close some of your tabs. If you just want the download to run and nothing else, Press Ctrl+J and close every other tab.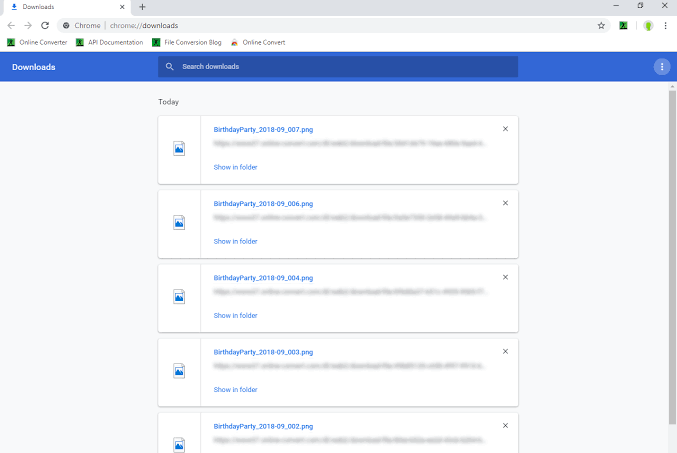 Use a good source for download
Download speed not only depends on your internet connection, but it also depends on the source you are trying to download from. you are downloading from a reputed source like MediaFire, Google Drive, etc, then you can get a good download speed. Some other sources may have very low download speeds. So if you can find the same file with a media fire link or any other reputable link, then you can download them faster.
Check your internet connection
To diagnose slow download speed, you can also check if your network speed is good. For that, you can use any services like Ookla speed test or fast.com. Once you determine your download speed, then you can find out whether the issue is happening only on Chrome or your network itself is slow. If you find out that your network is slow, then you can try contacting your ISP (Internet service provider) to rectify this issue.
If your current plan comes with less speed, you can upgrade to a better plan with better speed. You may have to pay some more bucks, but if download speed is really a concern, then it should be worth the money.
Use a Download Manager
Many people will agree with my point here because the built-in downloader of Chrome lacks certain features. Most of the time, it won't let you pause a download even when the source lets you do so. So the best idea would be to use a download manager.
The one I would recommend is the Free Download Manager. The name says everything about this tool. It has good integration capabilities with most browsers like Google Chrome, Mozilla Firefox and Microsoft Edge.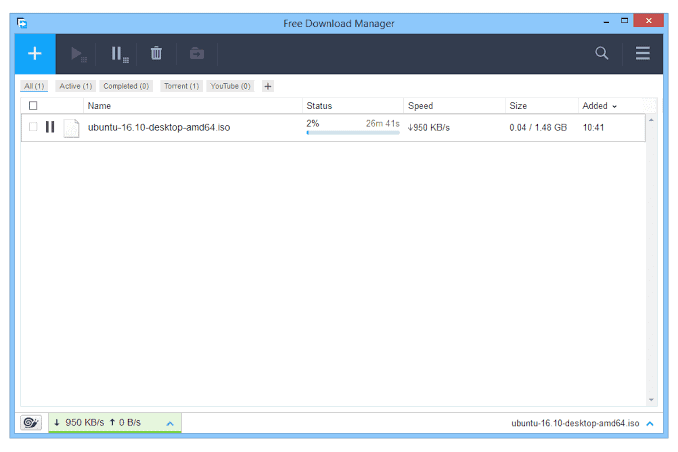 Just enable browser integration, and Free Download Manager should be able to catch downloads from the websites.
Conclusion
So these were some methods you can try to increase your download speed in Chrome. However, the speed will always depend on your network speed. If your network itself is slow, then there is nothing to do except upgrading to a better plan with better speed. You can try opting for a VPN or upgrade your internet plan to suit your download needs.