Insignia is a USA-based TV brand that's operated by the retail giant Best Buy. Insignia offers a wide range of budget TVs in the market irrespective of a variety of sizes and specifications. Just like the TCL brand, Insignia is also a good brand for cheaper segment TVs. However, it seems that some users are encountering issues with the Insignia TVs. Well, multiple reports are coming out that the Insignia TV Audio or Sound Out of Sync issue becomes common.
Now, if you're also one of the victims to encounter such an issue then don't worry because here we've shared a couple of possible workarounds for you that should gonna help a lot. So, if in case, the picture and audio aren't synced properly where the audio is either coming early or later then you'll have to follow this troubleshooting guide completely to fix it. Certainly, this specific issue can make anyone angry and frustrated while playing favorite content.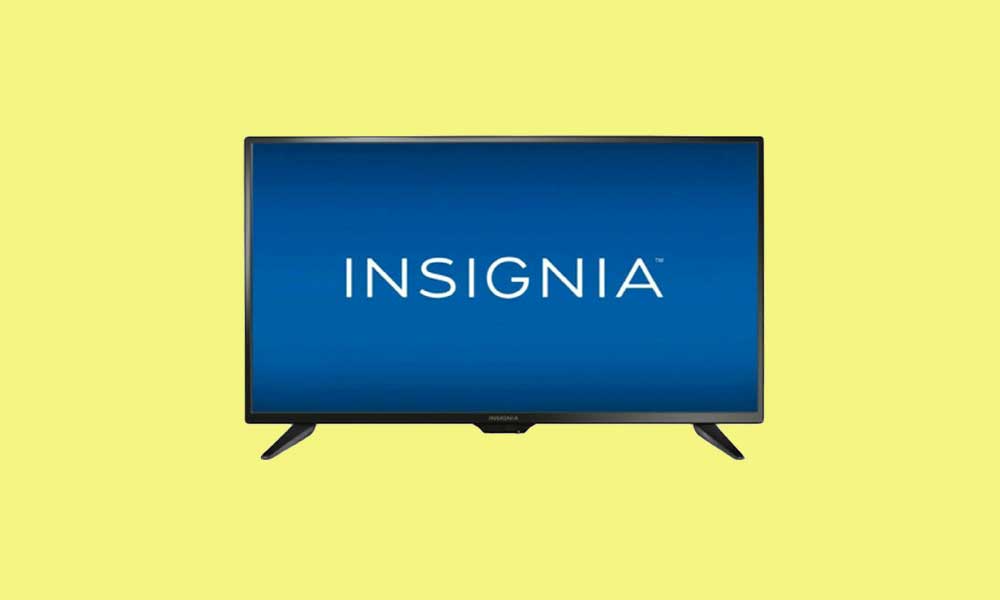 Fix: Insignia TV Audio or Sound Out of Sync
It has been reported that the out-of-sync issue can basically appear either when the audio is incorrectly configured or the software part on the TV has some issues. In both scenarios, it's highly recommended to adjust audio settings and restart the TV to resolve the issue completely. However, it's not like that every time and everyone can easily resolve such an issue because the problem may also occur due to some other reasons. So, let's check it out.
Luckily, the best part is that the audio not synced with the picture is a pretty common issue among TV users and most probably it's not a hardware-related issue. So, if you're planning to get your Insignia TV repaired or buy a new TV then don't be in a hurry because you can manually fix it. We should also mention that you can access multiple audio options on your Insignia TV such as PCM, Lip Sync Tuning, Dolby Atmos, Surround Sound, etc.
As we've already mentioned, it may be possible that an incorrect audio output setting on the Insignia TV can cause the out-of-sync issue. While issues with the temporary TV glitch & installed applications or issues with the sound output device can also trigger the audio syncing problem on the TV.
1. Power Cycle your Insignia TV
First of all, you should try performing the power cycle method on your Insignia TV because sometimes a temporary glitch or cache data issue can eventually trigger the audio & video syncing problem. It's better to power cycle your TV by following the steps below to easily resolve any kind of temporary issue whatsoever. To do this:
Make sure to turn OFF your Insignia TV by using the remote control.
Once the TV is completely turned off, remove the power cable from the power source.
Then press the physical power button on the Insignia TV for a couple of seconds and release it.
Wait for around 5 minutes and then plug back the power cable in.
Power ON the Insignia TV and check whether the audio & video are in sync or not.
2. Check if an Audio Syncing Issue occurs on a specific app or show
The second thing you can do is to check which application or content is specifically troubling you a lot in terms of the audio syncing issue on the Insignia TV. If any of the specific TV channels or content or even the OTT platform is having the audio out of sync issue then you don't need to worry about it. Just make sure that other shows and OTT platforms are running well. If everything is good enough, you can either wait for the update or contact support.
Here OTT platforms mean Netflix, Amazon Prime Video, Disney+, Hulu, Discovery+, and more which can trigger several issues due to bugs or compatibility. In this case, you can't blame your TV at all. If you don't want to wait for the patch update then you can try the following methods manually to check for the issue.
3. Adjust Audio Output Settings
If the audio and video are still out of sync on your Insignia Fire TV then the chances are high that you'll need to cross-check the audio output settings on your TV by following the steps below:
Use the TV remote and go to 'Settings' > Select 'Display & Sounds'.
Now, choose 'Audio Output' > You'll need to change the 'Digital Audio Format' from "Auto" to "PCM" or "Dolby Digital".
Once done, make sure to apply the changes and restart your Insignia TV.
Then you can try playing any content or application to check if the out-of-sync audio is still appearing on your Insignia TV or not.
4. Reconnect Audio Output Device
You should also try reconnecting the audio output device to the Insignia TV properly to ensure there is no connectivity issue with the audio device. Check for the physically damaged port on the TV because it can also trigger the audio syncing issue mostly.
5. Update Firmware on Insignia TV
Sometimes the chances are high that somehow your Insignia TV firmware becomes outdated and there is a new firmware update available. An outdated TV firmware can also trigger the out-of-sync audio issue in most cases. So, you'll need to install the latest firmware update always.
Go to the Settings menu on your Insignia TV > Select Device.
Next, select About > Go to Check for System Updates.
Select Install if an update is available.
Wait for the update to get installed completely. Make sure that the TV is connected to the internet.
Once done, your TV will reboot to the system automatically. If not, you can also restart the TV manually to change the effects.
Note: Alternatively, you can manually update your Insignia TV from Settings > My Fire TV > Device > Check for System Update.
6. Delete Cache and Stored Data on Insignia TV
If none of the methods worked for you then try deleting the cache and stored data of the specific application which is creating problems on your Insignia TV. To do so:
Go to the 'Settings' menu on your Insignia TV by using the TV remote control.
Head over to 'Manage All Applications'.
Select the specific app from the list which is troubling you with the audio out-of-sync issue.
Delete the cache and select Force Stop the application.
Once it's done, make sure to reboot the TV to apply changes immediately.
Finally, launch the application again, and check for the sound syncing issue.
That's it, guys. We assume this guide was helpful to you. For further queries, you can comment below.