Android is definitely the most widely used OS, especially when it is about smartphones. Also, it is very well-known for its versatility and ease of use. However, you will be having some limitations when it comes to changing the fonts. Android does offer you a very limited font option that comes with its in-built theme and comic sans font is not one of them. But what if you want a different font in your system defaults?
For instance, let's take Comic Sans as the one since it is very common among the users. So, how do we install it into our system as the basic font on our Android Phones? This basically requires the use of a third-party application. And fortunately, there are a plenty of them available. But again, a rooted Android phone will provide you with a much easier way to do so, and for a non-rooted phone, the process is again a bit composite. We will look at different methods for each case separately to make things easily understandable.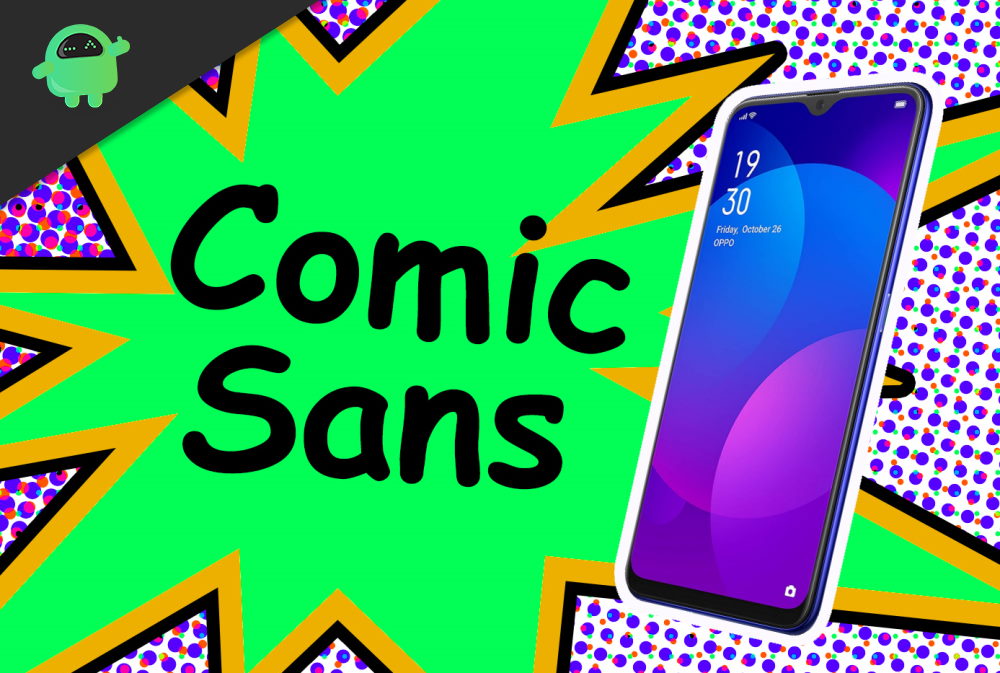 How To Install Comic Sans Font On Android Phones
Well, there are actually quite a few ways of doing so. A lot of them might actually confuse you, so we will be looking at the easiest ways. At first, we will start with the case of a rooted device, and then we will find out the way for a non-rooted one.
Method 1: Changing Font to Comic Sans in a Rooted device
Firstly, go to your play store and install HiFont
Next, open your regular browser and search for dafont.com
In the search bar, type Comic Sans and press the Search button.
This will show you a few results, depending on your search query. Download the one you are looking for.
Open your file explorer and go to the downloads folder.
Search for the ZIP file you downloaded and unzip it.
Now, click on the folder and copy the .ttf file.
Head on the HiFont folder and paste the .ttf file there.
Open the HiFont app on your smartphone.
Under the Locals tab, click on the Font you downloaded.
Click on "Apply" and install the font.
Next, go to your device settings, under the fonts tab click on Comic Sans.
Finally, click on YES to confirm changes. And this is it.
Since a rooted phone provides a better hold over your Android phone with access to a whole lot of crucial stuff, you can even look for other apps such as iFont and more to change the font to Comic Sans. Now, let's have a look at how can we do the same with a non-rooted phone.
Method 2. Changing Font to Comic Sans in a non-rooted device
For a non-rooted Android device, we will use a little different method to see proper changes with our fonts. So, this time we will be installing the GoLauncher to create changes. Follow the steps below to do so:
Install Go Launcher Ex on your device
Download Comic Sans font from any free font source.
Now, go to the file manager and copy the .ttf file to the GoLauncherEx/fonts folder.
Once you successfully copied the font, go back to your home.
Long-press on any of the blank space on your home screen.
Next, click on the Preferences option.
Go to font and select Scan Font.
Now, select the Comic Sans font and tap on continue to save changes.
So, this was one way of doing so. Although the process is quite easy, you have to download a complete launcher on your phone, even if you don't want it.
If you are using a Samsung device, guess you are in luck. Samsung device supports the iFont app to change device fonts without rooting. Hence, you won't have to download another launcher or root your device but still use Comic Sans as your default phone font.
Conclusion
This is how you can change the default font to Comic Sans on your Android phone. Of course, if you have a rooted device or just a Samsung phone, the process quite straightforward. But in case you are using any other non-rooted phone, you can use this trick. Let us know if you have any easier alternative or if you are having any problem to change your device fonts.