Valve's Steam is a popular and widely used video gaming digital distribution service that also offers a standalone gaming client for the Windows platform. It not only allows PC gamers to download and install games on the Steam client but also offers game updates, console-commands, and more. Now, if you want to Install Steam Skins on your Windows PC then check out Best 5 Steam Skins To Try Now.
Since the Steam client has the default dark-blue kind of skin or the interface color that we usually see for years, it doesn't look bad at all. But as a Windows PC user or hardcore PC gamer, you can actually change the default Steam skin to a different skin according to your preference. Changing the Steam skin can be contrasting to your desktop look or your PC setup look as well.
Here we've shared the steps to easily download and install a new Steam skin on your computer. But if you don't know which one to choose or which skin may gonna complement your whole desktop visual then check out the 5 best skins below that you can try.
Where to Find Out Steam Skins?
Well, there is nothing easier or best place than the internet in this era. New Steam Skins can be easily found online if you're looking to get a new cool-looking skin. There are several websites that can offer you stunning Steam skins but those aren't official.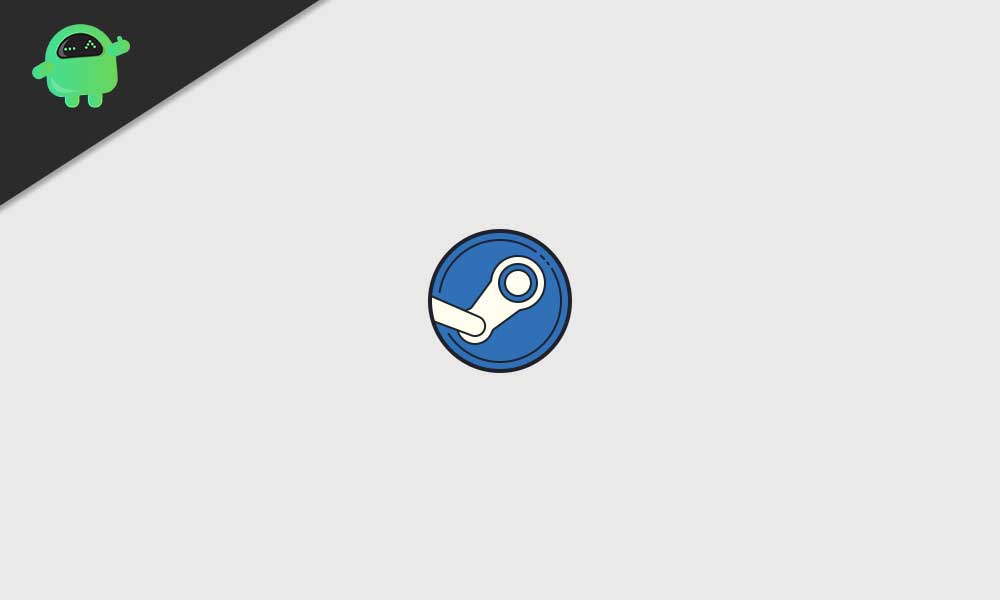 In that sense, you should check the complete info of the particular skin before downloading or installing them because that may also include malware or adware. So, websites like steamskins.org can be a good place to start with or you can even directly go to another site if you know any specific site.
Once you're done with the investigation and choosing which one to get, make sure to download the .zip or .rar archive file on your computer. Extract it using WinRar or 7Zip and then you can follow the steps below.
How to Install Steam Skins on Windows PC
Once downloaded the Steam skin on your PC/Laptop, make sure to extract the compressed file.
Now, move the extracted skin folder to this location: C:/Program Files (x86)/Steam/skins.
Then open the Steam client > Click on Steam from the top-left corner.
Go to Settings > Click on Interface from the left pane.
Here you'll see the 'Select the skin you wish Steam to use (requires Steam to restart)' option.
It basically uses the < default skin >.
So, you'll need to click on the drop-down list and select the recently downloaded Steam skin.
Once selected, click on OK to save changes.
Now, make sure to completely close and exit the Steam client.
Finally, relaunch the Steam client on your computer to start using new skin.
Please Note: If in case, you can't see the recently downloaded Steam skin on the drop-down list that means either you didn't extract the skin folder properly or didn't move the skin folder to this location: C:/Program Files (x86)/Steam/skins appropriately. However, if you have done everything correctly and still facing issues, make sure to try downloading and using a different skin to cross-check.
Best 5 Steam Skins To Try Now
Obviously, there are a lot of Steam Skins available in the market that you can't really understand which one to choose or which one will be good for you. Don't worry because we've mentioned the top 5 skins for you those are quite popular and suit your desktop appearance or your mood.
1. Metro
The Metro skin is one of the best Steam skins right now that you can use on your Windows computer to match your theme appearance or PC set up. It basically offers a lot of clean user interface rather than the default Steam skin interface for sure.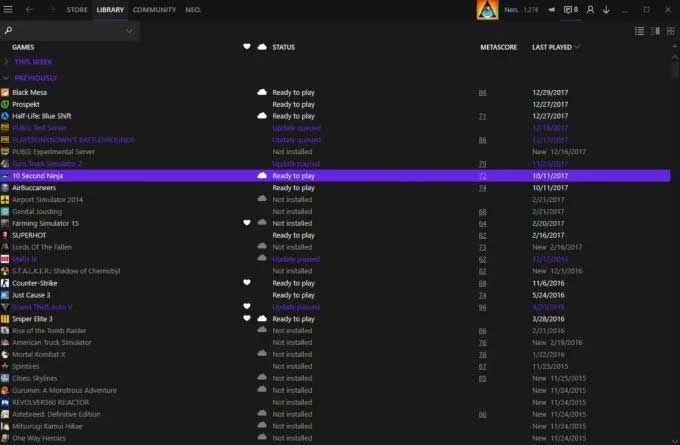 Once you start using this skin for a while, you'll find out that there are a lot of similarities between your Windows system interface and Metro skin interface. It also allows the font and button styles quite similar to Windows OS. Whereas the color scheme is simple yet stunning.
2. Old Flat Green
The Old Flat Green skin has a nice light greenish background as the name suggests which stands out really good on most of the PC setup. The primary color scheme has a nice touch of multiple green shades of green so that the buttons become very contrasty and look soothing to the eyes for sure. If you're looking for a full greyish-toned interface on your Steam client, this is what you're looking for.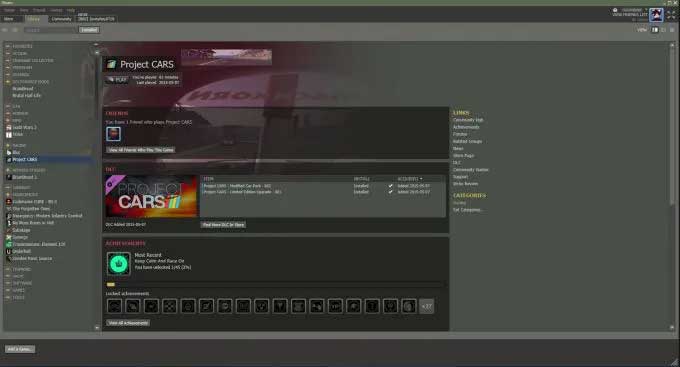 3. Pressure
Although the Pressure skin is almost similar to Steam's default skin where the dark-blue tone appears on the edges and tabs, it's quite easy to use interface rather than a messed interface. It looks really clean and modern as well as any newspaper website theme in some cases. So, you can consider it one of the Best 5 Steam Skins To Try Now.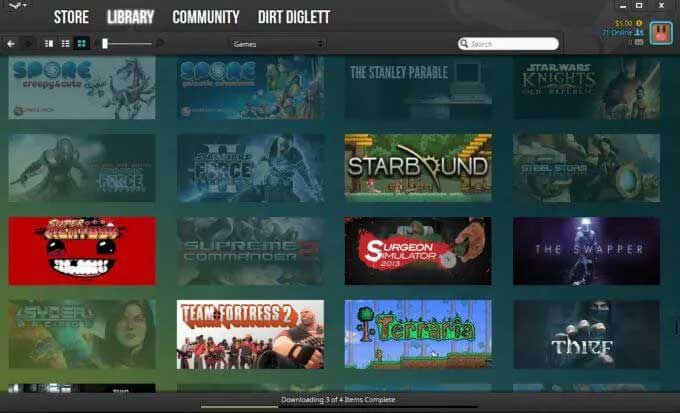 4. Compact
The Compact skin is simply justifying its name because it has a simple and minimal user interface for your Steam client that offers easy-to-use functions. You'll start loving this skin once you keep using it for a while. The less content you see with slightly smaller text size, the more your user experience will improve in so many ways.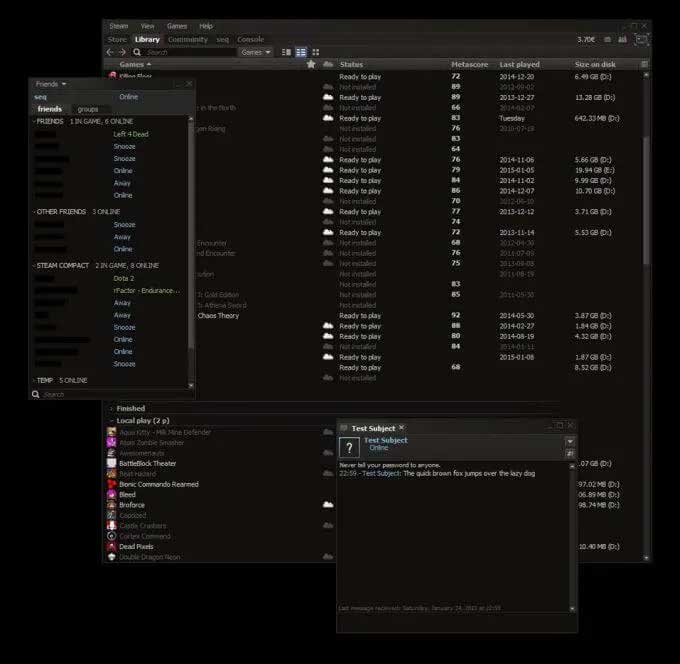 5. Air
The Air skin is another Steam skin that you can try now on your Windows PC. This skin interface has a fully different interface from Steam's default skin interface. It has a slightly shady blue tone to give it a unique look with a sea blue and white combination as well. That's why you should try it out once.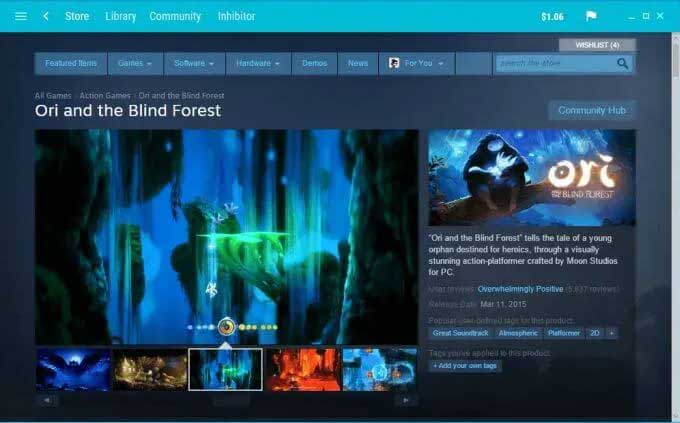 That's it, guys. We assume this guide was helpful to you. For further queries, you can comment below.