In 2019, the Cupertino based tech giant Apple has released its three new iPhone modes that come under iPhone 11 lineup called iPhone 11, iPhone 11 Pro, and iPhone 11 Pro Max. Now, talking about the all-new iPhone 11, the device comes with a fast charging and wireless charging support but the fast charger isn't included inside the box. Meanwhile, if you're facing charging issues on your iPhone 11, you can fix iPhone 11 won't charge or iPhone 11 charging very slowly issue by following the full guide.
There is a 5W charger is available from the company which is quite disappointing in terms of the price tag of the iPhone 11 model. So, with a 5W charger, you will obviously get a slow charging speed even your device is fast charging compatible. Whereas Apple has also released the iOS 13.2.3 stable update for the iPhone 11 series devices which fixes some of the bugs and system improvements. But it additionally includes the battery charging issue.
After upgrading to the latest iOS version, users are reporting that either the device won't charge or charging very slowly which is a big concern for the iPhone 11 users. So, if you're one of them and want to fix these issues as early as possible, you can check out some of the tips or tricks that will help you out.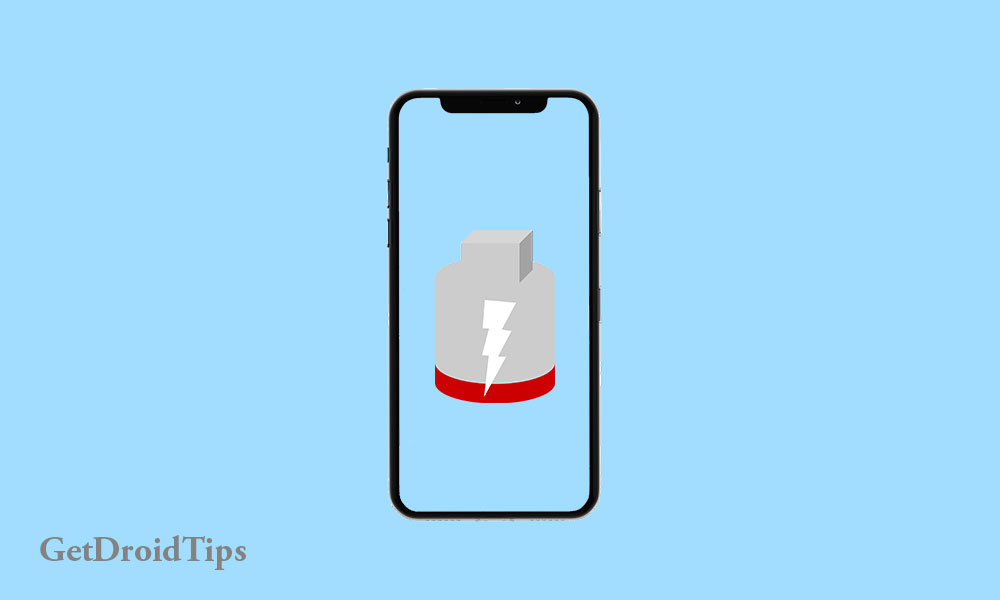 Troubleshoot iPhone 11 won't charge or charging very slowly
We should mention that most of the users may think that there is an issue with the charging adapter or USB cable or charging port on your device if your handset has some charging issue. But that's not the case every time. Either your device battery has defected or for some reason, the battery health is in critical condition. Additionally, it can be a software-related bug as well.
So, it's better to use some easy tips or tricks by yourself before rushing to the Apple service center or any mobile repairing shop.
1. Check Charging Port
Before thinking anything, you should check your device charging port as some times the charging port may be damaged or dusty or maybe wobbly also. In order to clean your iPhone's lightning port, you can use a toothpick or a paperclip or a fiber cloth to gently insert around the edges and clean any dust or dirt.
2. Use Original Charger & Lightning Cable
Ensure that you're using an original charger and a lightning cable in order to work the device and charging properly. The original certified and tested chargers or cables is always the best idea to charge your device. Even if you don't have an original charger for your iPhone, we will recommend you to buy an Apple-certified charger or lightning cable from an authorized store or via a renowned online site.
3. Use Power Outlet to Charge
You should use a power outlet or direct switchboard to charge your device instead of USB ports or Powerbank. The incompatible or less power source can also be a reason for slow charging or won't charge issue.
4. Force Restart During Charging
You will need to forcefully reboot your iPhone while charging. Some times the force restart may solve the system glitch or charging issue after performing a system update.
In order to do this, follow the steps below:
Press and release the Volume Up button quickly.
Then press and release the Volume Down button quickly.
Next, press and hold the Power/Side button for around 10 seconds and the Apple logo will appear on the screen. Release the button and wait for the system boot.
Now, check again whether your device is charging properly or not. if not, follow the next method.
5. Enter DFU Mode and Restore iOS
After following some of the methods, some users may start thinking that their iPhone has some hardware fault that causing the slow charging or won't charge issues. But it happens mostly because of iOS bug that you've recently updated. So, we will suggest you perform a system restore to fix most of the device issues. Check out the full guide to enter DFU mode and Restore iPhone 11 series.
Even your iPhone 11 isn't charging properly or won't charge, you can check to visit Apple Service Center for further assistance.
We hope you've found this article useful. For any queries, you can comment below.