In most cases, what happens is that a white screen of death on the iPhone 13 Pro Max causes the phone's screen to be blank and non-responsive to touch, but vibrations and sounds indicate the phone is still working. You will find that your iPhone is nothing more than a vibrating paperweight if the screen appears poorly or your touch is insensitive.
You may be experiencing the iPhone White Screen of Death if your iPhone's screen is completely white and doesn't display any icons or apps. Even though it has a scary name, it is usually not as bad as it seems. There's no need to worry about your iPhone exploding. Some fixes can be used to fix the iPhone 13, 13 Pro, and 13 Pro Max white screen of death issue. Therefore, let's get started with the guide.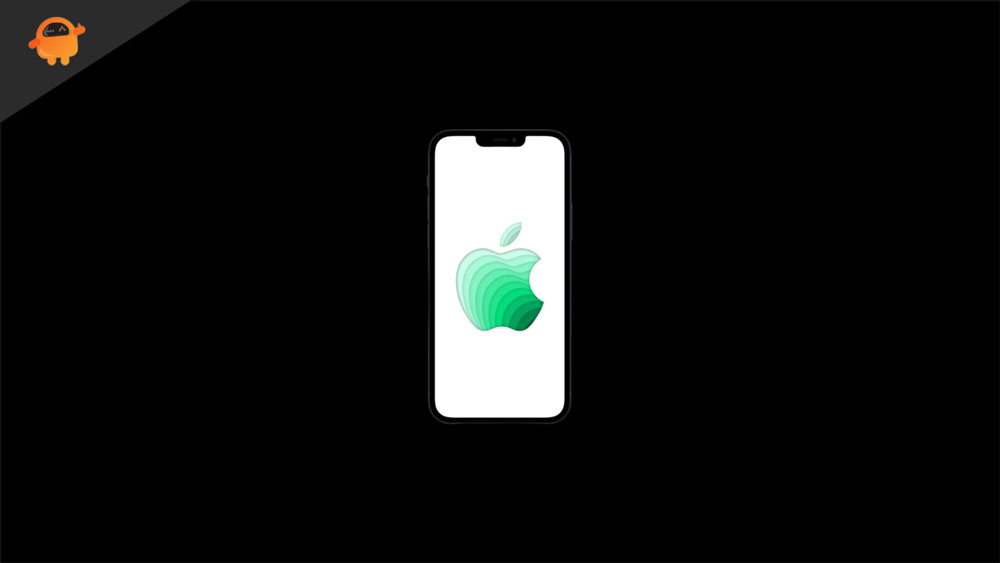 What Causes an iPhone 13 Series White Screen of Death Issue?
It's impossible to pinpoint one single cause of a white screen of death on an iPhone 13 series. There could be several other causes, but here are a few examples. There are three main reasons when your iPhone 13 series screen doesn't turn on.
Hardware Issues.

Software Problems.

Drained Battery or Crashed App.
How To Fix iPhone 13, 13 Pro, and 13 Pro Max White Screen of Death Issue
Do you ever get stuck on the white screen on your iPhone 13, 13 Pro, and 13 Pro Max after it has been updated recently to iOS 16? If that is the case, then you are not alone. If you face the iPhone 13, 13 Pro, and 13 Pro Max white screen of death issue, then the fixes mentioned below will help you do so. Therefore, let's check them out
Method 1: Force Reboot Your iPhone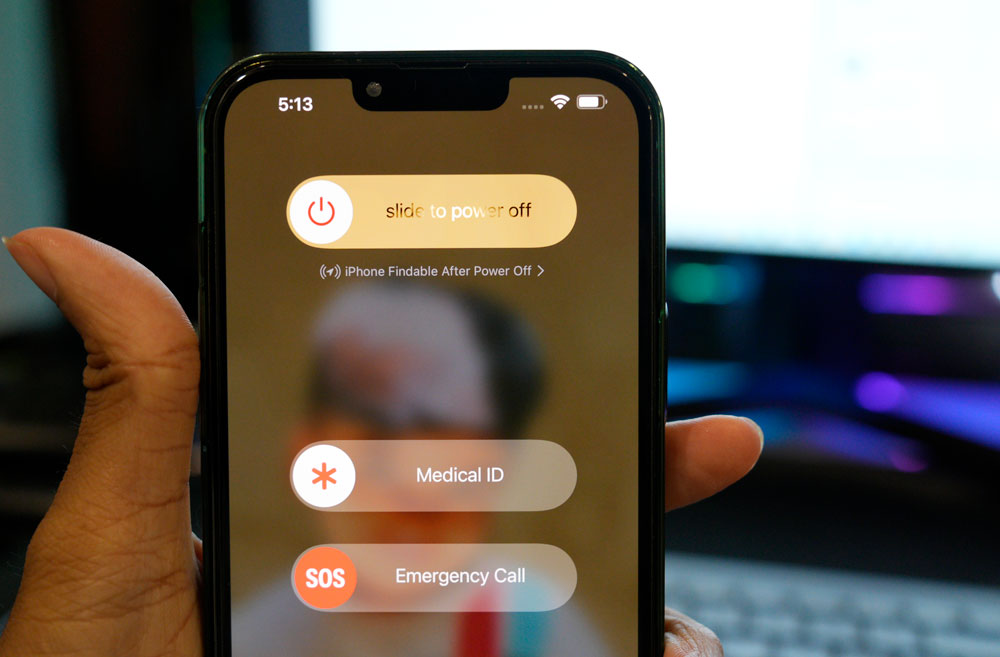 You may need to adjust the method described below according to the model and generation of your iPhone. In spite of this, the method listed here works on iPhone 13 series and later models. Here's how it works:
Press and quickly release the Volume up button on your iOS device.

Next, quickly release the Volume down button on your iPhone.

Then press the side button while holding it. Nevertheless, you can release the button when the Apple logo appears on your iPhone.
Method 2: Charge Your iPhone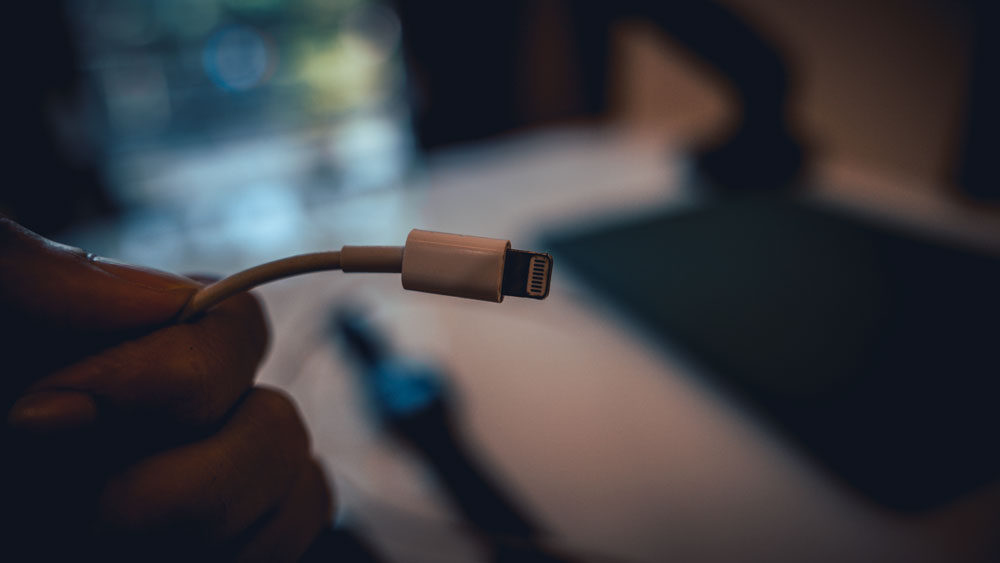 Have you checked if your iPhone is fully charged? Taking the time to check your iPhone's battery before you panic might seem obvious, but don't just panic. You will usually see an empty battery icon on an uncharged iPhone when you attempt to interact with it.
However, the screen may be completely black if the battery has been fully discharged. Plugging your iPhone into an outlet and letting it charge for a few hours is always a good idea. Apple should display its charging icon after a short period if a lack of power causes the iPhone 13 series to have a white screen.
Method 3: Uninstall Glitchy Apps
There may be a connection between the white screens on your iPhone13 series and a certain app that you installed. Make sure any apps downloaded recently have been uninstalled, and then continue using your phone. It will be easier for you to solve the problem if the white screens cease to occur.
Method 4: Hard Reset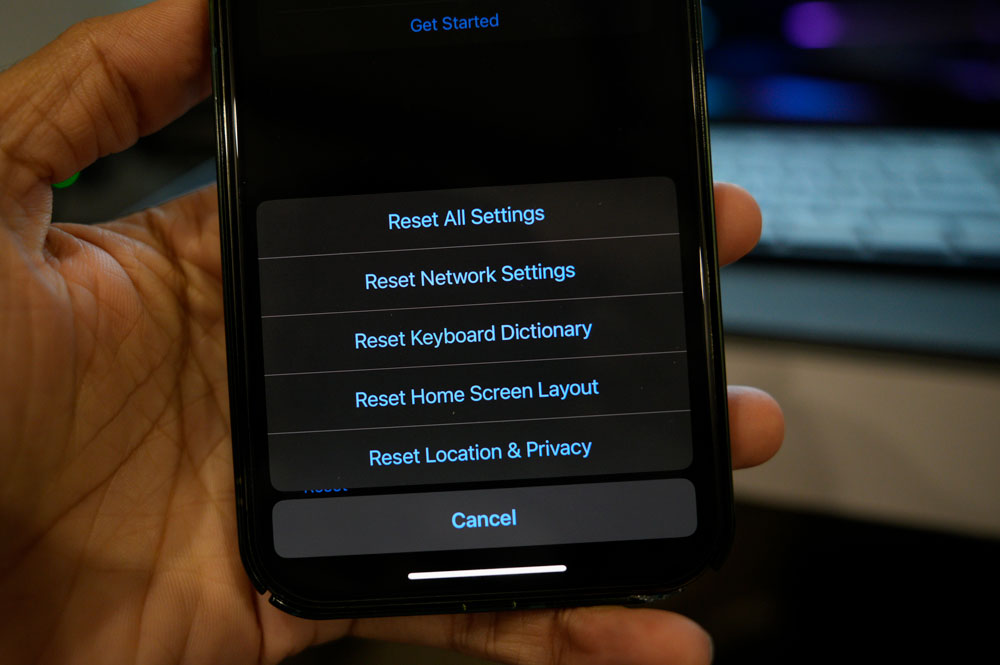 If you encounter a white screen of death on your iPhone 13, 13 Pro, and 13 Pro Max and it is unresponsive, you can restart the device to correct the problem.
In most cases, restarting your phone can resolve subtle system errors. Despite black screens, some iPhone users report that their phones still function. If, for example, you hear notifications and calls, but the screen does not come on, you may be able to hear them.
A reboot will usually solve both of these issues if your iPhone has frozen or crashed. The best thing you can do is hold down your phone's side and any of the volume buttons for a few seconds. It does not take long, so try this if you're having problems with your iPhone.
Method 5: Reset to Factory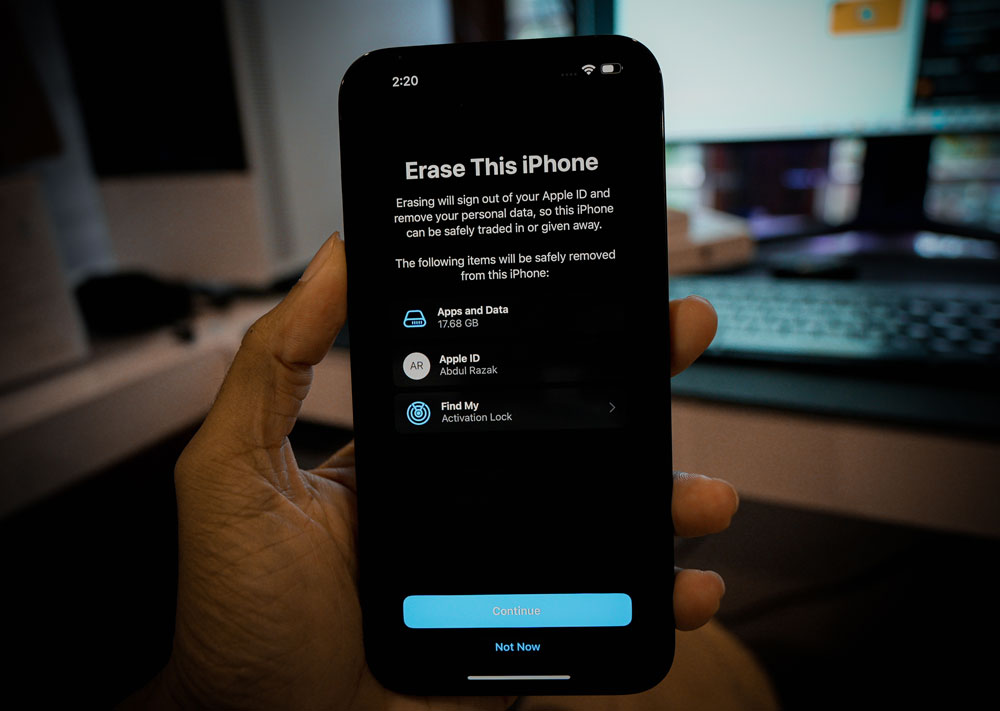 It may be necessary to restore your iPhone back to factory settings if charging and to reboot do not resolve your iPhone 13 series white screen of death issue. Unless you have backed up your valuable content to an online service, such as iCloud, restoring your iPhone will erase all the data from your device.
For a factory reset to take place, an iPhone involves connecting it to your computer and then opening iTunes. You can restore your iPhone once Apple's iTunes recognizes your phone. Click Summary and then Restore iPhone. As a result of this Update, iPhone's factory settings will be restored, and the latest iOS version will be installed on the device.
Method 6: R

Update or Restore in Recovery Mode
When restoring factory settings doesn't solve the white screen problem on the iPhone 13 series, you can force it into recovery mode. In recovery mode, your iPhone is connected to a computer so that the computer can repair it. The process usually involves installing a fresh version of iOS, the operating system, on your phone.
Recovering your operating system from damage can be accomplished through force-recovery mode. The downside to this step is that it can result in data loss, so I'd only recommend it if you're desperate to restore your iPhone (or if you've not already backed up all your important data).
Having connected your iPhone to a computer and opened iTunes, you can force it into recovery mode. Hold down the Volume Up button for a few seconds and quickly release it. To proceed, click the Volume Down button and quickly release it. After pressing and holding the Side button for 10 seconds, release it. As soon as your screen prompts you to connect to iTunes, keep holding this button.
You can now reinstall iOS without losing your data by selecting Update in the pop-up menu that appears. If you select Restore, iTunes will wipe your phone and restore its factory settings.
Method 7: Contact Apple Support
Even after reinstalling iOS, the iPhone screen is still showing a white screen of death issues. If you're frustrated, try rebooting the device. It is recommended that you first contact Apple Support and ask them for assistance before going to the service center. Afterward, if they recommend you visit your nearest Apple Service center, please do so.
When your iPhone suddenly stops working, it can cause great stress. If your iPhone 13 series is experiencing a white screen of death issue, you can use the suggestions above to fix the issue. So, that's how to fix the fixed iPhone 13, 13 Pro, and 13 Pro Max white screen of death issue. Thank you for reading this guide. We hope it was helpful. For more info, comment below and let us know.