Did you recently have an issue with your Back Tap feature on your iPhone and worried that how you will fix this issue? Then, you are in the right place. This article will show you how to fix iPhone back tap not working issue.
The back tap innovation will work on more latest devices like the iPhone 11 Pro, iPhone 12, iPhone XS, and iPhone SE 2020. The devices that don't support the Back Tap feature are iPhone 6, 7, and 8 series smartphones. So, let's directly jump over to the solutions to fix iPhone Back Tap Not Working Issue.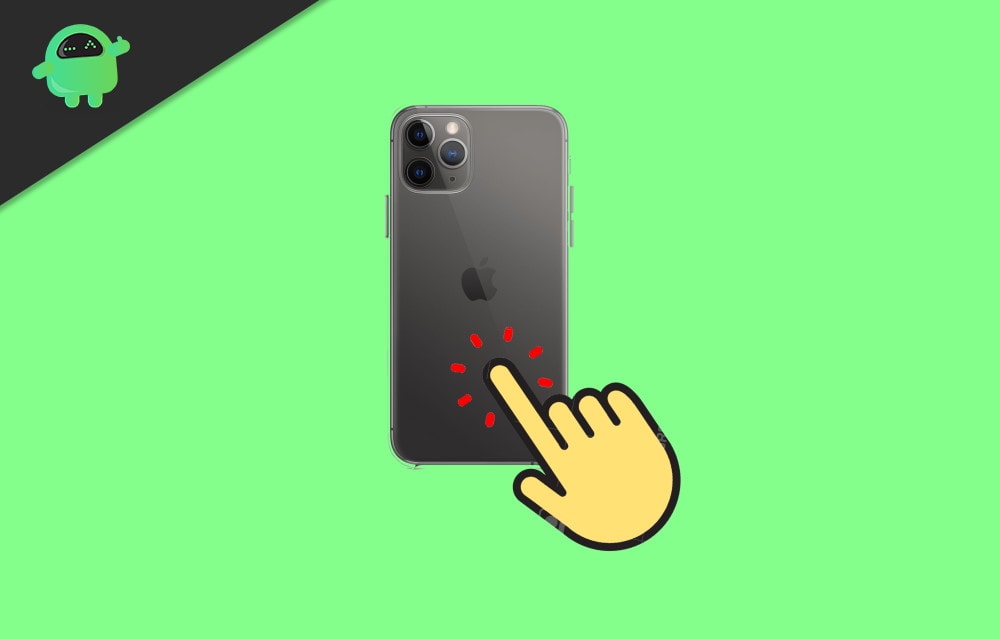 How To Fix iPhone Back Tap Not Working Issue?
Restart your iPhone
Generally, most of the time, issues can be resolved by rebooting your iPhone. To restart your iPhone hold the side power button and the volume down button simultaneously until you see an Apple logo on the screen to restart your iPhone.
Check Compatibility
The most important task is to check your device compatibility, whether your device is compatible with the Back Tap feature or not. Devices that cannot have the Back Tap features are: iPhone 6, iPhone 6 Plus, iPhone 7, iPhone 7 Plus, iPhone SE 2016 model.
Check Back Tap Settings
The back tap feature didn't work unless you bind it to a system feature, an accessibility option, or a shortcut. To set a shortcut, follow the steps given below:
Go to settings Then, you'll notice an Accessibility option. Tap on it.
Now, click on Touch. A new window opens with a list of actions. Now from that list, select the Back tap.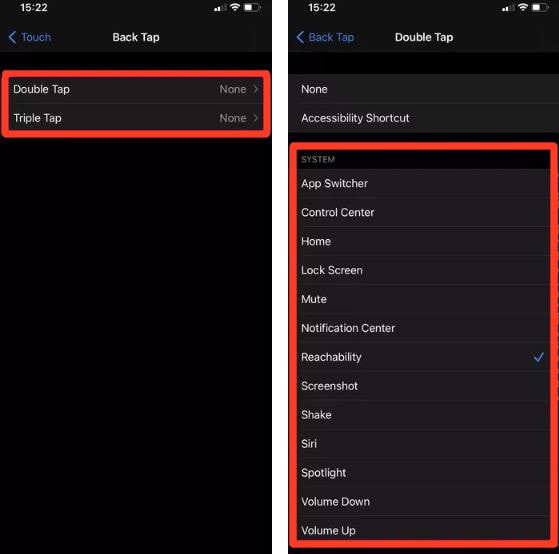 Then, tap on double tap and triple tap to start binding actions.
Remove Case of Your iPhone
Normally, this feature works even you have a case over it, but some time due to a bulky case, your iPhone might not detect your taps. If you try your taps after removing the bulky cover from the iPhone, then your problem might be solved. And from next time, try to buy a slimmer case for your iPhone.
Try Different Bindings
The back tap feature generally allows you to use system-related features such as Spotlight Search anywhere. But the bindings such as Shake to undo or Shake to change the music may not register unless there's no reason to, so if you try different binding, that works.
Update Your iPhone to iOS 14
Do you still have struggle with Back Tap? If you're yet in the early steps of the iOS 14 rollout cycle, then be assured to install the freshest iOS updates as soon as they become accessible. Back Tap is a comparatively new feature, and the most advanced updates can help spot out any bugs or other problems hampering it from operating normally.
To upgrade your iPhone to iOS 14, follow the procedure given below:
Go to settings of your iPhone. Navigate through settings you'll find an option, General. Tap on it.
Now, tap on Software Update to install the latest iOS updates.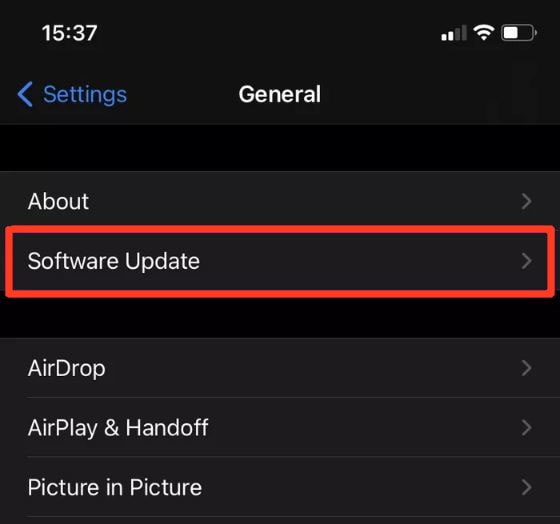 Wait till the download is complete. After that, your device will automatically install the updates.
Reset Your iPhone
Defective or damaged settings can also turn off the Back Tap from working on your iPhone. Try resetting them to verify if that aids. That will revert your iPhone to its defaults without removing any data in the whole process. But this will remove all your saved Wi-Fi networks from your iPhone, so you need to reconfiguration your iPhone later.
To reset the factory default of your iPhone, follow the steps given below:
Open Settings on your iPhone. Tap on General.
Now, you'll see an option to Reset all settings. Tap on it.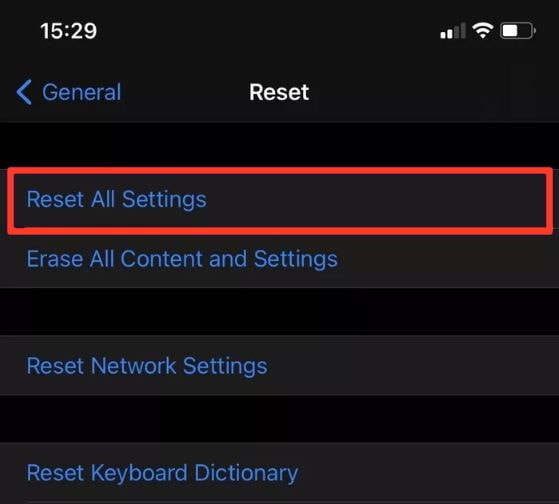 When you are done resetting your iPhone, go to the Accessibility screen and set up the Back Tap and enjoy the feature.
Conclusion
The above-mentioned methods will definitely help you to fix the Back tap not working issue on your latest iPhone. But remember one thing that the methods work only when you have a supported device. In my opinion, you should upgrade to a newer iPhone, not just because of the Back Tap feature but also for other latest features that the new iPhones have, such as fast charging support, more storage options, etc.