Many of you regularly use the Notes app on your iPhone and iPad to write down shopping lists or other important stuff. You apparently already perceive the pain of forgetting your most essential notes to a sunken point on your list because you've built so many new ones. In iOS, you will be able to pin your cherished thoughts to the top of the Notes panel. So that, no matter how many innovative notes you create, those pinned records will stay at the top.
You will get the Notes app preinstalled on your iOS devices that make it accessible to store any data. If you want your note at the top of your list, then you are in the right place. Today, we have a guide on How to Pin a Note to the Top of Notes List on iPhone and iPad. So without wasting any further, let's get started with our complete guide.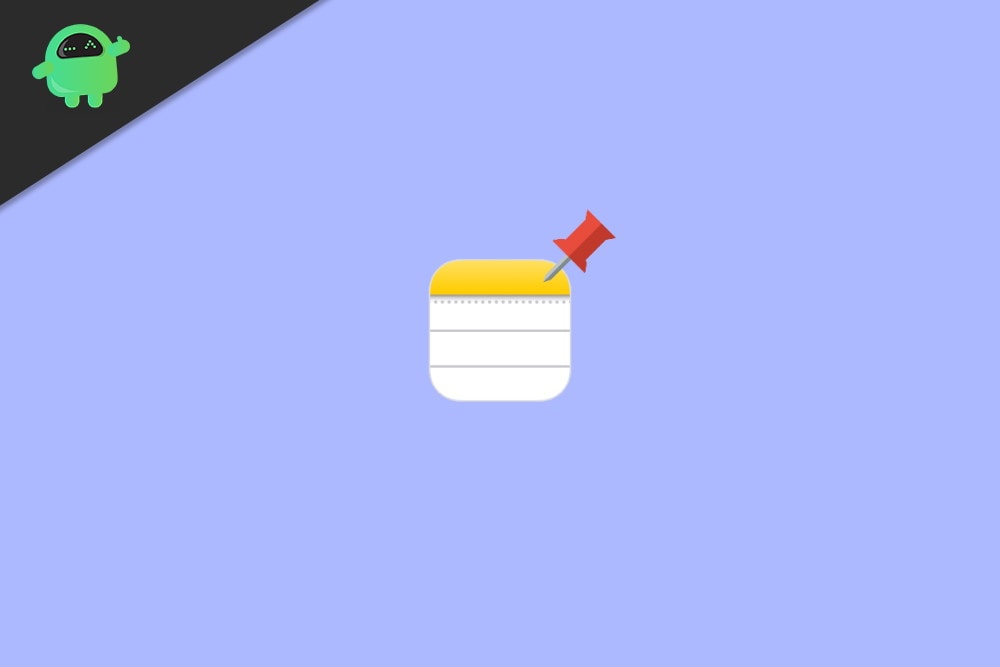 How to Pin a Note to the Top of Notes List on iPhone and iPad?
The note will persist at the top of your listing under a division called Pinned, no matter what improvements you execute to the rest of your notes or on which device.
If you require to preserve a note at the peak of your list, where it's undoubtedly an easy task, attach a pin in it! Your pinned data would sync over all your devices operating on iOS 11. To do so, follow the step given below:
Open the stock Notes app on your iOS device (iPhone or iPad).
Navigate through the notes app and tap on the folder. You'll see a list of all the notes stored on your device. Now from the list, Long-press on the note that you wish to pin.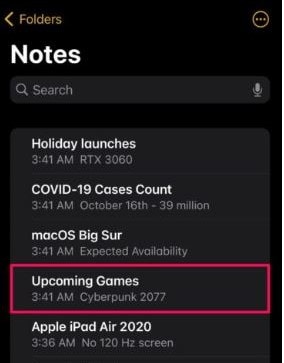 Now, after this, an action menu will open. Choose Pin Note from the list, as shown in the picture.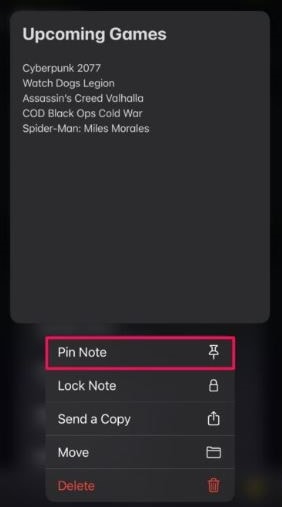 After this exertion, the pinned notes will now appear at the top of the list under a special Pinned section, as you can see in the picture below. If somehow, you decided to unpin any note and don't know how to do so. Don't worry. We are here to sort out everything.
Long-press on the pinned note that you wish to unpin.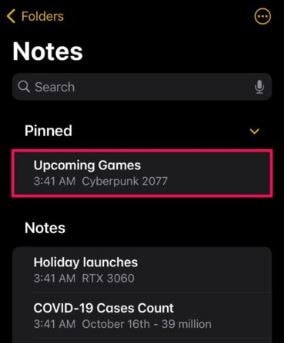 Now, when the action menu pops up again. Click on Unpin note. After that, you will see your pinned note going right back to its initial position.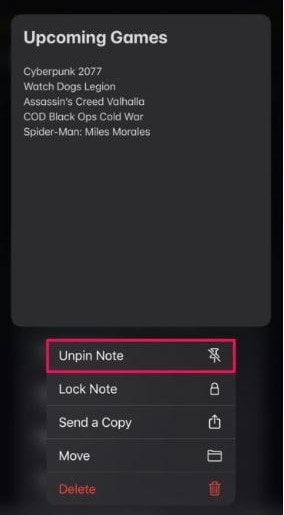 If you have numerous pinned notes, you can flatten the Pinned section to locate your additional notes if needed. If you pin a note that is saved on iCloud, significant changes that you executed will be synced over all your different Apple devices. Another alternative to arrange all your notes is by isolating them into various folders.
Conclusion
Pinned notes sync over each of your devices linked with the same iCloud account. Henceforth, you can ensure that all your valuable notes persist at the top of your list for smart and simple access. It's worth noticing that if you remove a pinned note and re-establish it from the Newly Deleted region, it will persist pinned till you manually unpin it.