Life360 is a kind of location tracking software that allows its users to track the location of each other. Unlike other apps of the same kind, Life360 only allows family or friends to see the location of each other. Most parents use the Life360 app to track their kids all the time. But such privacy invasion is not liked by today's teenagers. So here are some tricks to fake your location on Life360 location app.
In simple words, you can track the real-time location of your family, friends, or work circle. This can be helpful when you need to keep track of a lot of people. This app also has a chat and driving safety tool.
Now, this sounds great, but there are times when you need to be untracked for privacy, Especially teenagers who want to go to their secret cool kid's party. Some users say this is a good app, but it violates privacy to some extent, and that is not wrong. If you need to use this app, but sometimes you need to be untracked them, we are going to give you a full guide to fake your location on the Life360 app.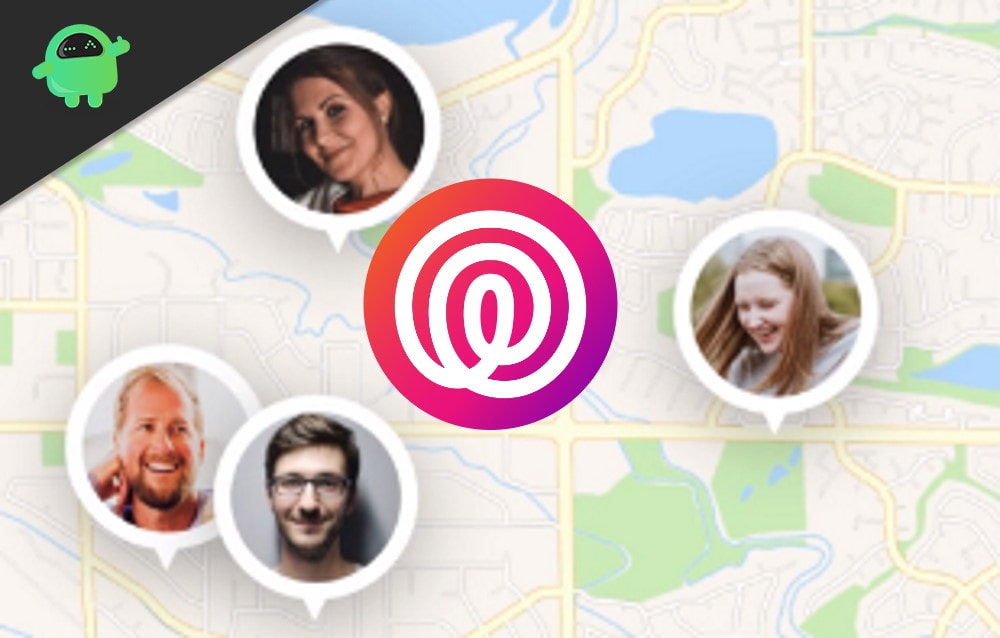 How To Fake Your Location on Life360
You may think that why to follow a long process to fake the location if we can simply remove the app. Life360 is designed in such a way that even if the user uninstalls the app, the app will save the last location and will show it to other registered users.
This can be trouble, but if you just fake your location, you don't have to worry about the alert flag. Now let's get into the process of faking the location.
Fake Your Location on Life360 Android devices
You can fool others but not your smartphone because it is not programmed that way. But there is always a way, and Android devices are highly configurable.
To fake your location, you need the fake GPS app. You can click here to get the app. There are a lot of other apps, and you can also choose any of them too. We are suggesting this one because we used and tested it, and it has a simple interface.
After getting the app, you need to enable the developer options on your Android device. Go to settings > about phone > build number. Now click on the build number until you see a message saying, " you are now a developer."
Once you enable the developer options, go to the settings, and scroll down until you find the developer options and tap on it. Again Scroll down and look for the 'select mock location app' option and tap on it.
Now select the fake GPS from the options.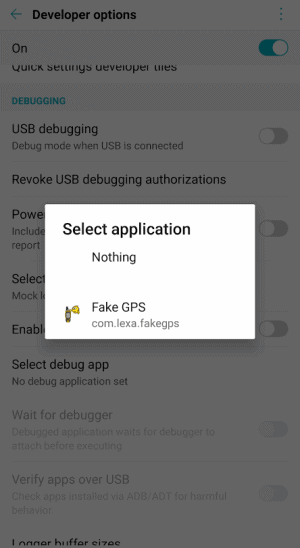 After that, open the fake GPS app and select any location that you want to show others on the Life360 app. After selecting the fake location, tap on the green play button, and you are all done.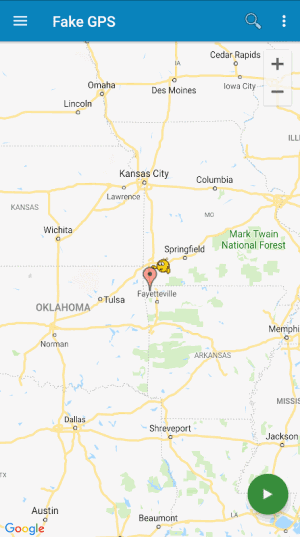 Now, Life360 will show the selected location to others. However, we suggest that you verify it once and then proceed further.
Fake Your Location on Life360 iOS devices
No doubt Apple devices are great but faking your location on them is not as easy as it is on the Android devices. This is because Apple does not allow such tweaking, and you need to jailbreak your iPhone or iPad to fake your location.
You can look for the jailbreaking method on the Internet. Take note that jailbreaking will void your warranty. If you are okay with it and have a jailbroken iPhone follow the below steps to fake your location on the Life360 iOS version.
There are no free apps or any other options to fake your location on iOS devices. iTools is the cheapest and best available option for this. You get a free trial for a few days, and after that, it costs around 31$ per single-user license.
After getting all these mentioned stuff, you can proceed.
First of all, Open the iTools and click on the toolbox option.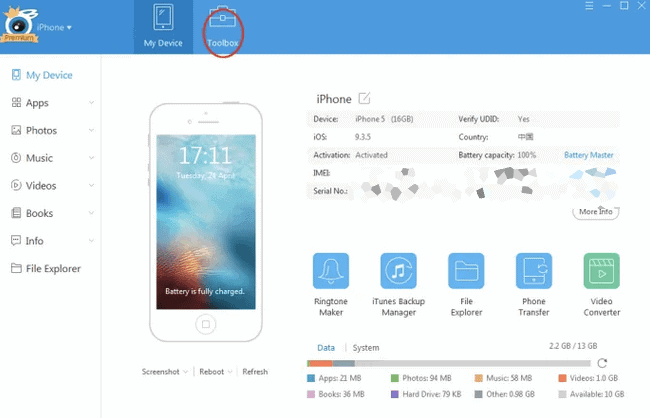 After that, click on the virtual location button on the panel.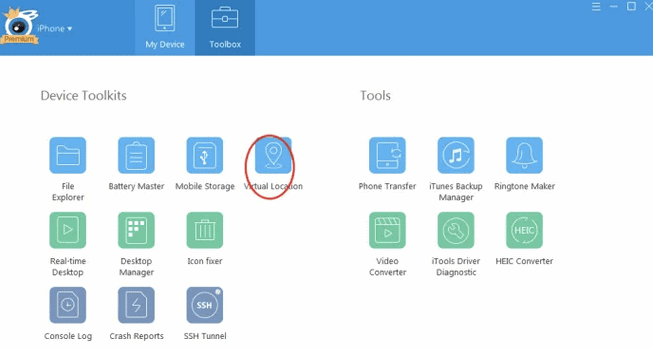 On the next screen, enter any location of your choice on the search bar and click on the move here option.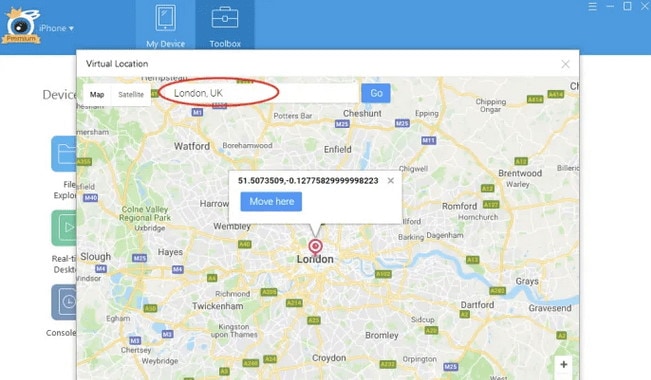 That's all there is to it. After doing this, check the Life360 app to confirm your location. You can end the GPS spoofing by selecting the Stop Simulation option in the iTools app.
Conclusion
These methods can help you with the faking location on the Life360 app. The Android method is easy compared to the Apple one. If you are unable to do it on your iPhone, you can use a second phone.
Just download the Life360 all on your secondary device and login to it with your old id. Remove the app from your iPhone and leave the secondary device in a suitable location. We hope this clears all your doubts about faking your location on the Life360 app.