ITVX is an online streaming service offering the latest films and TV shows worldwide. With a wide selection of genres, ITVX has something for everyone. Whether you're looking for the latest blockbuster, a classic gem, or a cult favourite, you can find it on ITVX. With a focus on quality and value, ITVX ensures that users get the best viewing experience.
However, many users have experienced ITVX service buffering or freezing issues. This can be frustrating and make it difficult to enjoy your favourite shows and movies. Fortunately, you can take a few steps to fix a buffering or freezing ITVX problem.
This article will provide an overview of resolving an ITVX buffering issue. It will discuss the potential causes of the problem and provide steps to help you fix it. With the right knowledge and tweaks, you can get back to watching your favourite shows and movies without buffering or freezing.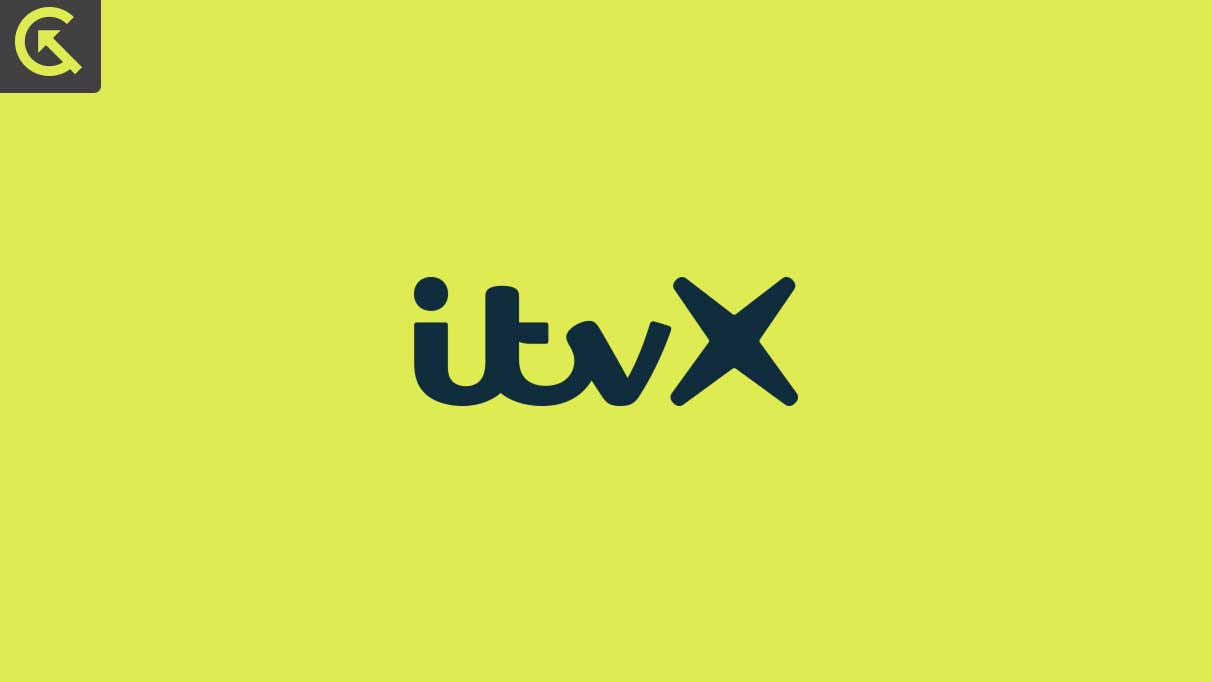 What Reasons Does ITVX Keeps Buffering?
There could be several causes why your ITVX keeps buffering. Some of the common reasons include the following:
Poor internet connection: If the user's internet connection is slow or unstable, this can cause buffering issues.
Server issues: ITVX relies on its servers, so any problems with these servers could result in buffering.
Device compatibility: Certain devices may be incompatible with ITVX or unable to handle the streaming data.
Heavy usage: If there are too many users accessing ITVX at the same time, it can lead to buffering.
Outdated software: If the ITVX app or software is not up to date, this can cause buffering.
Steps to Fix ITVX Keeps Buffering Issue
ITVX is a popular streaming service with a vast library of movies, TV shows, and documentaries. ITVX has a stream and is available as an application for compatible devices. The ITVX is not buffering on several Smart TVs such as Roku TV, Sony TV, LG Smart TV, Samsung TV, Hisense Smart TV, and more. It includes freezes, app crashes, and constant buffering when streaming live and on-demand programs.
If you are facing, ITVX keeps buffering on your Smart TV, and you don't know how to fix it. Fortunately, there are some possible fixes available that you can try to solve instantly. Follow the mentioned solutions properly to fix the ITVX buffering issue on any Smart TV.
Fix 1: Check for Server Issue
The first step in checking for a server issue to fix an ITVX keeps buffering issue is to check the ITVX server status. This can be done by going to the ITVX website and clicking on the "Status" tab. If the server shows any errors or issues, this could cause the buffering issue. It is important to contact ITVX support if there are any server issues.
Fix 2: Restart Your Device
If your ITVX streaming experience is frequently interrupted by buffering, one of the simplest methods is to restart your Smart TV. This can help restore your device's connection to the internet and refresh the ITVX app. To do this, power off your device by pressing the power button on your TV remote, waiting a few seconds, and then power it back on again.
This should help resolve any buffering issues you may have been experiencing. If the problem persists, you may need to try other solutions, such as checking your internet connection or reinstalling the ITVX app.
Fix 3: Power Cycle Your Device
The other way to fix the ITVX buffering issue is to perform a power cycle on your TV. Sometimes, performing a power cycle will help you resolve any minor bugs and glitches on the device and resolve the buffering issue. To power cycle your Smart TV, simply unplugs all the connection between the TV and the power source. Now wait for 5 to 10 minutes, and then plug the cable back into the TV and the power outlet. It helps you to resolve the buffering issue on the ITVX streaming platform.
Fix 4: Check for Internet Connection
An internet connection is essential for performing such activities, whether on Smart TV or on smartphones. You should check the internet connection if your ITVX streaming service keeps buffering. Make sure that your router is online and that you are connected to the internet. Be sure there is a proper network while performing any activities.
If you are having difficulty connecting, try rebooting the router and ensuring that the cables are firmly plugged in. If the issue persists, you may need to contact your internet service provider to ensure that your connection is stable.
Fix 5: Update the ITVX App
ITVX isn't running or keeping buffering due to an older version of the streamer app. To continue watching your favorite ITV content, you need to update ITVX to the latest version on your Smart TV.
Most Smart TVs, including Apple TV, Android TV, Samsung Smart TV, Fire TV, Roku, and Hisense Smart TV, automatically download and install the updates when you leave them idle. You must connect with an internet connection so your TV can periodically check for updates and install the latest version of ITVX when available.
If you have turned off the automatic updates on your Smart TV, you need to update the app from the perspective of the app storefront. By updating the ITVX to the latest version, you can fix your ITVX buffering issue easily.
Fix 6: Clear App Data and Reinstall ITVX
If you are having trouble watching ITVX streaming service or the ITVX keeps buffering, it is possible to clear the app's data and reinstall it to get the best performance. Clearing the app's data will reset it to its factory settings and will delete any temporary files or settings that may be causing the issue. Reinstalling the app will ensure that you have the latest version, which can help improve performance. To clear the app data on a particular Smart TV, follow the below steps.
To clear app data on Android TV, follow these steps:
Go to your Home and navigate to Settings.
Here choose the Apps section.
You will be able to see all the apps, find the app, and select ITVX.
Finally, choose the Clear Data option.
To clear app data on Amazon Fire TV, follow these steps:
Open the Settings on your Smart TV.
Here choose the Application section.
Choose Manage Installed Application, find the app and choose ITVX.
Finally, select the Clear Data option.
Fix 7: Clear Location Data
If you are outside the serviceable area, then you can't access the ITVX shows from the main ITV channel. Clearing the location data from the app should fix it. To clear location data, follow these steps:
Launch ITVX on your Smart TV.
Go to Settings from the sidebar.
Select Location in the Settings menu.
Click on the Update location.
Fix 8: Contact ITVX Support
If you have tried all the mentioned solutions and are still facing an issue with ITVX buffering, contact ITVX Support for help. They have experienced technicians who can help you troubleshoot the problem and provide you with a solution. Contacting ITVX Support is easy; you can reach them via phone, email, or live chat.
They will be able to answer your questions and provide you with step-by-step instructions to help you fix the issue. If the issue persists, they may even be able to provide remote support and repair the issue for you. So, if you are having trouble with ITVX buffering, contact ITVX Support for help.
Final Words
Hope this guide will help you to resolve the ITVX buffering issue on your Smart TV. As we mentioned, you can try to fix several possible solutions easily. If the issue persists, you can contact the ITVX support team for further assistance.