If you're planning an event or party, the JBL PartyBox is a convenient and highly effective way to add great-sounding music. As far as audio and design/build quality are concerned, the overall quality is very high. PartyBox can be positioned both vertically and horizontally with its small rubber feet on the sides.
You can power the iPod on and off, adjust the volume, pair it with your Bluetooth device, play/pause music, dim/strobe the lights, and check the battery life from the top of the device. The Bass Boost can also add some extra thump to your music. However, although the JBL Partybox is users' first choice when it comes to a house party.
But unfortunately, there's a strange error that is occurring for some JBL Partybox users. Well, yes, some users started reporting that their JBL Partybox is not turning off. Well, that's the reason why we are here. This article will help you resolve the JBL Partybox not turning off issue.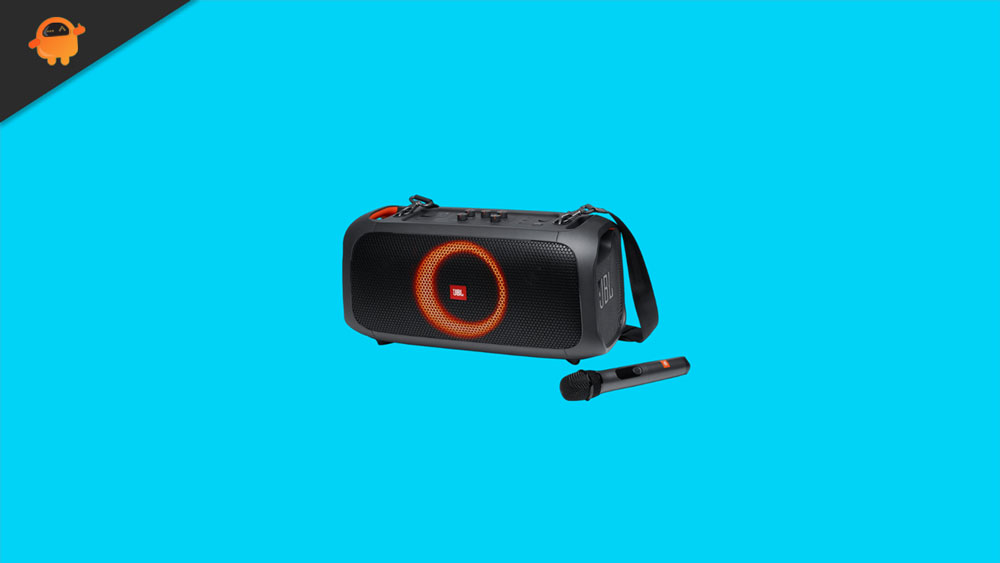 How To Fix JBL PartyBox Not Turning Off
We all know how the JBL Partybox becomes our life save when we arrange a house party. But, when we say this kind of error, it is really heartbreaking. There is no need to fret now, as we have some fixes mentioned below to resolve the JBL Partybox not turning off error. So, let's check them out:
Fix 1: Put It in the Charging
There are cases where users have reported that they easily fix the JBL Partybox not turning off issue. So, you must also try putting it on the charger and make sure to press the power button several times. This may allow you to resolve the error. However, in case you find that this doesn't help you, make sure to check out the other fixes mentioned in this guide.
Fix 2: Check Your Power Button
Possibilities are there that your JBL Partybox's power button is damaged due to which you are facing this problem. So, you must try checking the power button, and if you find that the button is damaged, then except wait for it to discharge, you have no other option.
Fix 3: Try To Turn It Off Again
Try turning it off again! Yes, you must try to turn it off several times as possibilities are there that you may face this issue just because of some random glitch that occurs on your Party box. Therefore, try this and check if it helps.
Fix 4: Contact Support Page
Still on the same boat? Don't worry! You must try contacting the JBL officials on their official support page and ask them about this weird issue. However, they are the only ones who will be able to help you resolve this problem.
Fix 5: Go To Service Center
In case the support team asks you if your JBL Partybox hardware may get damaged due to which you are not able to turn it off, then they will ask you to reach their nearest service center. Then, depending upon your warranty period, you may also get a free service.
So, that's how to fix the JBL Partybox not turning off. However, there aren't many fixes available to resolve this error. But, we hope that you find this guide helpful. However, for more info, comment below and let us know if you have any doubts or queries on this topic.