Do you want to survive the Zombies? Then you need guns and a hell lot of weaponry. Well, they need to be powerful as well. Because if your guns can't really deal a pretty good amount of damage against those Zombies, then you're as good as dead. And this is where the weapon leveling and upgrading comes in World War Z. But unlike the other games, the concept in this game is a bit different.
You might be thinking of upgrading certain weapons right now. But if you've already tried doing it, then chances are that you couldn't for some reason. The mechanics in the game are a bit complicated and they sure do need a precise explanation. In this guide today, we'll help you understand what leveling is and how you can level weapons and upgrade them. So without any further ado, let's see how to level weapon and upgrade it in World War Z.
How to Level Weapon and Upgrade it in World War Z
Unlike many other games that involve guns and combat, World War Z has a different approach to how weapons are upgraded. The process involves 2 steps – first is to level your weapon and the second step is to upgrade the weapon that associates to the level it is in. In simple words, you'll first level your weapon and then upgrade it to make it stronger against the Zombies.
So if you're now wondering how leveling up and upgrading works, the process is pretty simple. In order to upgrade a weapon, you first need to level it. To level it, you need to gain XP points for that weapon, which you'll get by playing with this weapon. So if you need to level a weapon, equip this particular weapon and play some games with it. This way, you'll gain XP points for the weapon, which will level it.
Once you level your weapon, your option to upgrade it will appear. Every weapon will have multiple levels, and each level will have multiple upgrades. In order to make this upgrade, you'll need to spend the yellow in-game currency. Also, note the fact that once you level a weapon, you won't be able to level it further unless you upgrade it in its current level.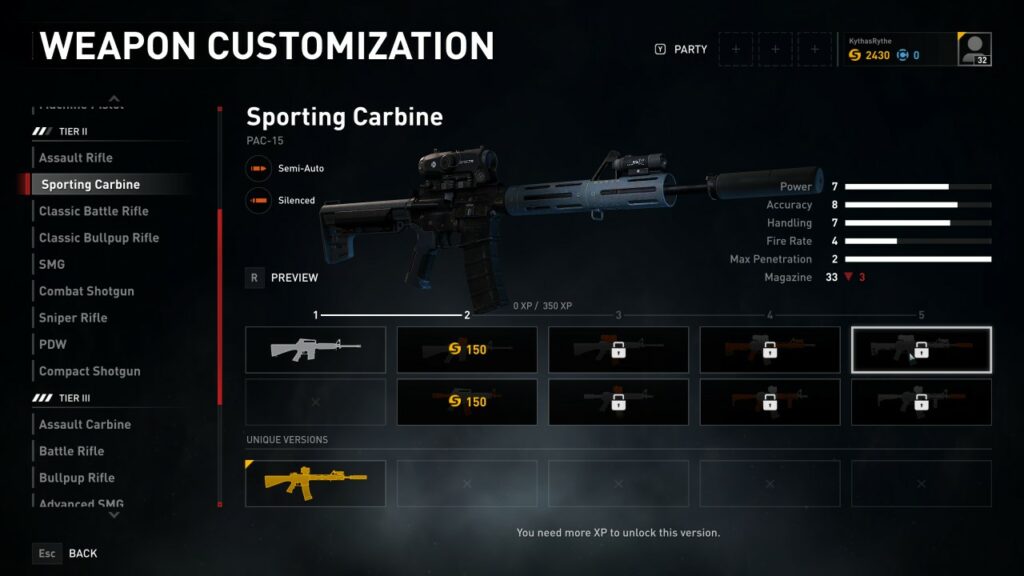 Summing up our guide, your weapon goes through a process of 2 stages of upgrading. The first is Leveling and then, upgrading. In order to level your weapon, all you have to do is equip it and play games. After it is leveled, you will have the option to upgrade it. You can make the upgrade with the yellow in-game currency and each level will have upgrades. Once your weapon is leveled, you'll need to upgrade it in order to level further. That said, we hope reading the guide above has brought some valuable information and help to you. Please let us know by commenting down below if you have any further queries regarding the same.
Also, check out our iPhone Tips and Tricks, PC tips and tricks, and Android Tips and Tricks if you've got queries for it or want help. Thank you!