Logitech is always known for its top-notch branded electronic gadgets. However, over the past few years, they have come up with some best-in-class computer accessories that have gained much attention. As a result, it is very rare to see any type of error in Logitech devices. But, recently, many users started reporting that the Logitech B170 wireless mouse scroll is not working on their PC.
Well, this is, although very shocking, it's true. However, there could be any reason behind this issue. Still, the exact issue is unknown. But, don't worry, as after researching for a while, our team finds some fixes to this issue. Therefore, if you find that the Logitech B170 wireless mouse scroll is not working, perform these fixes.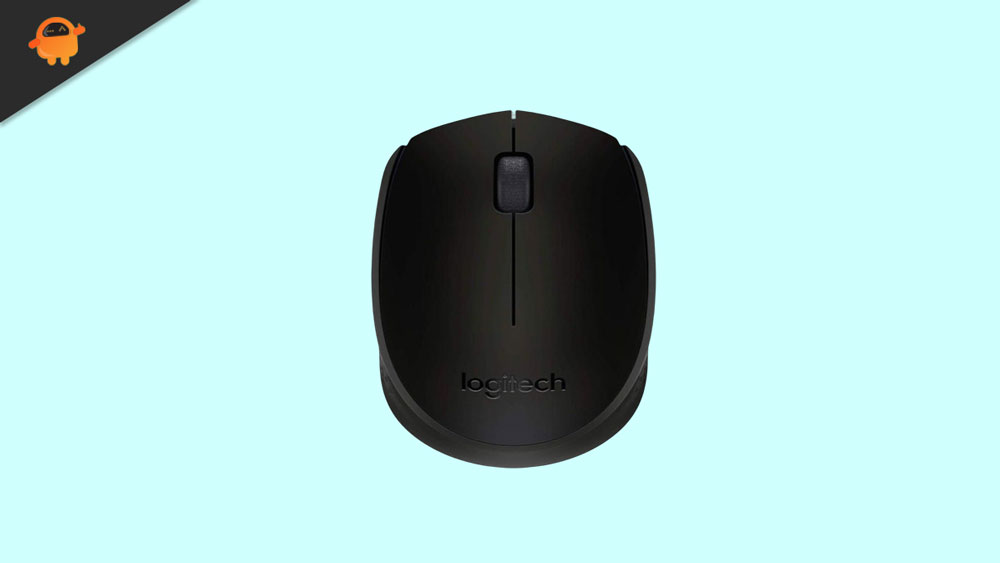 How To Fix Logitech B170 Wireless Mouse Scroll Not Working
Here are some fixes you can use to resolve the Logitech B170 wireless mouse scroll not working issue. Thus, make sure to perform them carefully and check if the issue gets resolved or not.
Fix 1: Reconnect Your Mouse
If your Mouse scroll doesn't work, it may result from a technical issue. In this case, you should reconnect your mouse.
Many users have reported that the scroll problem was resolved after reconnecting their mouse. Here are the steps to guide you in case you don't know how to do it:
First, turn on your Logitech B170.

Next, select a channel and click Connect.

You're done. Now, double-check if the mouse scroll button again starts working or not.
Fix 2: Reboot Your Device
When you reboot your device, you will power it off and then turn it back on again. This will shut down your device and restart it. However, in this case, the problem could actually be caused by an unwanted cache file stored on your device and not by your mouse.
You need to delete these cache files in order to fix this issue, but how? It's very simple. It is easy to reconnect your Logitech B170 Wireless Mouse after simply rebooting your entire system. Now, you will see that the issue has vanished.
Fix 3: Check For Mouse Driver Update
Your drivers are automatically updated when you update your OS, so you don't need to install any superior drivers. However, there may be times when the drivers are not automatically updated due to some technical reasons. When this happens, you must manually upgrade them. If you don't know-how, then follow these steps:
First, go to the

Device Manager

.

After that, tap on the

Mice and Other Pointing Devices

link.

Thereafter, right-click on the Logitech B170 Wireless Mouse and select the

Update Driver

option.
Fix 4: Update Windows OS
The performance of your computer may improve after an update. Nevertheless, when your system is slow, and your hardware is old, you should be cautious when installing updates.
But that's another story. As a result, updating your OS becomes more important when your computer is equipped with some great hardware. Unfortunately, some compatibility changes frequently accompany these updates, and if we do not notice those changes, this type of issue is a common one.
Checking for updates on the system is therefore very important. The steps that will help you if you don't know-how are as follows:
Go to the path:

Start Menu>

Search For

Windows Update

.

On the next page, click

Check For Updates

.
Fix 5: Check For Damage
If you drop your Logitech B170 mouse previously, it might get damaged internally, resulting in a malfunctioning mouse.
You should thoroughly inspect your mouse's body for any exterior damage to make sure that it is not damaged. Nonetheless, if you find any, you should contact the nearest service center right away to have them repaired.
Fix 6: Power Cycle Your Mouse
If you still find that the Logitech B170 mouse scroll is not working issue, then make sure to try power cycling your mouse. However, you must turn off your mouse and remove the batteries to do so. After that, wait for a while and insert the batteries. Now, you will see that it again starts working properly.
Fix 7: Damage Batteries
As for the battery life of your peripheral devices, they usually last six months, but sometimes they only last three months, depending upon your use. This means that you may need to replace your mouse batteries.
If you have not fully charged your Logitech B170 Wireless Mouse, you will need to do so first before you can check whether it gets resolved or not. If not, then it is possible that your B170 batteries may get damaged.
In this case, you will require to replace them and then check. Previously, many users said that replacing the batteries fixed the scroll problem automatically.
Fix 8: Make Sure No Other Device is Connected
It is possible that your Logitech B170 wireless mouse scroll does not work on your device if any other Bluetooth device is connected to your PC. Therefore, connect the B170 first after disconnecting the other device.
Fix 9: Update the Logitech Unifying Software
You can simply search for Logitech Options Software on the Logitech official website to find out if you have the latest version installed on your device.
Make sure the version that you have installed on your device matches the version available on their site. Installing the new version first requires that you uninstall the old version from your computer. Follow the normal installation procedure thereafter.
Fix 10: Reach To Logitech Help Desk
Logitech community is the best place to find peer-to-peer customer support if you're still dealing with scroll errors. For a limited time after your Harmony is initially set up, you can contact us via toll-free phone or email for support.
They will respond to the customer's complaint within seven days of raising it, so you can use them to raise your complaint ticket. Then, all you require to do is wait patiently for the response.
From Author's Desk
The Logitech B170 wireless mouse is one of their best mice, and it's one of the best Logitech mice overall. Yet, these kinds of problems can easily bother users, and no one wants to have to deal with them. So, this concludes my solution for how to fix Logitech B170 wireless mouse scroll not working. I hope you found it helpful. For further queries, comment below.