The Logitech C920 webcam has probably been included in some buying guides and lists for the best webcams on the market if you've been looking for a webcam online recently. Although this might be deceiving, since it isn't the most powerful webcam available today, its legend has been well earned.
Logitech C920 Webcam is a great device, but it's been regular since many users complained about the various error. Yes, Logitech C920 not showing G Hub, Logitech gaming software, or device manager error is one of them. But, nothing to worry about as we have some workaround for this issue. So, let's check out the fixes.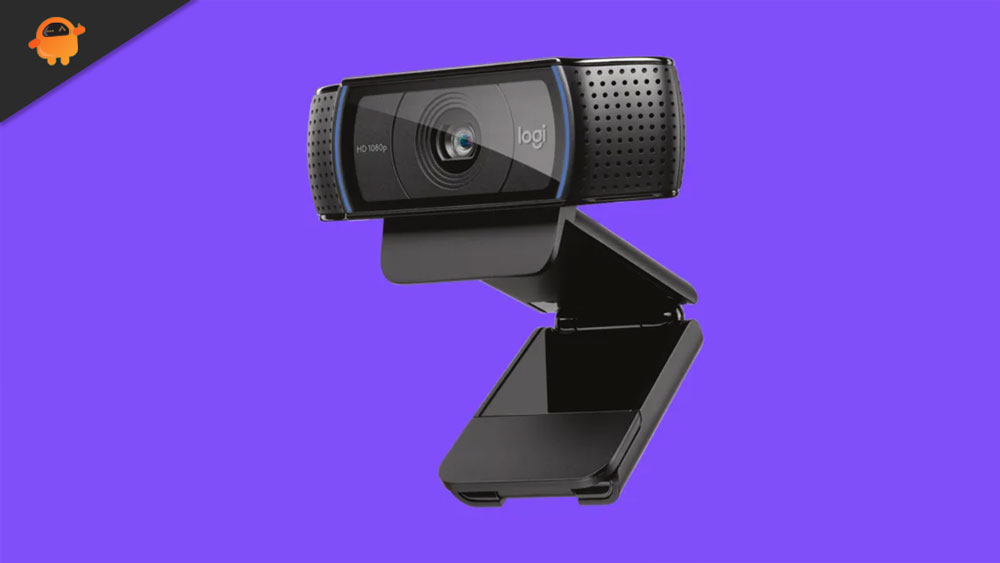 How To Fix Logitech C920 Not Showing G Hub, Logitech Gaming Software, or Device Manager
So, here are some crucial fixes to resolve the Logitech C920 not showing G Hub, Logitech gaming software, or device manager. Therefore, let's start with the fixes:
Fix 1: Restart your PC
First and foremost, it is the easiest step. The process of restarting your computer can free up RAM and close some background programs that might conflict with Logitech G HUB. Restarting your computer can sometimes fix some glitches that cause it to run more slowly. You can start with this trick before moving on to something more advanced. Meanwhile, continue on to the next fix if you've rebooted several times.
Fix 2: Reinstall the Device Drivers
In most cases, this is a driver-related problem, which can be resolved by reinstalling the device drivers. A simple and effective solution to driver problems is to reinstall the driver.
Open Run by pressing Win+R on your keyboard. Type or paste

devmgmt.msc

and click

OK

.

Select your device's category, and then expand it. In order to uninstall mouse drivers, double click on Human Interface Devices.

Afterward, right-click

Logitech USB Input Device

and select

Uninstall device

.

Now, check the box next to

Delete the driver software for this device

. Then, hit

Uninstall

.

Finally, reboot your system.
Fix 3: Reinstall Logitech G HUB
There could be errors during the installation if the Logitech C920 is not showing or there is a device manager issue. There may be a conflict between software programs or a network problem that causes this. You may be able to resolve your problem by reinstalling Logitech G HUB.
On your keyboard, you can invoke the Run box by pressing Win+R. Search for

control appwiz.cpl

.

The Logitech G HUB can be uninstalled by double-clicking it. Restart your computer once you're done.

To install Logitech G HUB, you need to visit the Logitech G HUB download page and click on DOWNLOAD FOR WINDOWS.

Follow the instructions there once you open the installer once it has been downloaded.
Fix 4: Make Sure You're Using the Latest Device Drivers
Windows usually automatically install the drivers for us once we plug in our devices, but there are always exceptions. In case the system does not provide the latest correct drivers for our devices, we must manually install them.
You may have an outdated or faulty Logitech G HUB driver if your Logitech C920does not show. You may be missing some important drivers if this happens. It's important to check & update your device drivers when troubleshooting device issues.
Fix 5: Check For Windows Update
There are some patches included in Windows updates that may resolve compatibility issues. It is also possible that some of them contain drivers that you do not have on your PC. There might be a possible fix in system updates.
Press Win+I and select Click

Windows Update

tab.

After that, hit the

Check For Updates

button.
Once the Windows get updated, try to check if the Logitech C920 does not show G Hub, Logitech gaming software, or device manager error gets resolved or not.
Fix 6: Try Another Port
It is possible for the system to fail to detect a webcam without apparent reason. The system should detect a camera in such cases. The following steps must be followed:
Open Device Manager by pressing Windows + X.

From the menu, select Imaging Devices.

By double-clicking connected devices, you can make them visible.

There should be a Logitech C90 webcam visible.

Unplugging the webcam may cause the webcam to not appear. The system should be shut down, the webcam should be connected, and the PC should be restarted. Using your Logitech webcam should now be possible.
Fix 7: Disable Conflicting Apps
The Logitech C920 camera will stop working if a third-party application interferes with the software. This issue can be resolved by disabling such apps. Follow these steps to get started.
Press Ctrl + Shift + Esc to open the Task Manager.

If you think there is an app causing interference with your Logitech C920, try to find it. These problems are usually caused by Discord and Skype.

The app can be closed by clicking the End Task button.

Restart the camera to ensure it is functioning properly.
Fix 8: Contact the Support Team
In this article, we described a number of crucial fixes. Have you tried them all? You may have an internal hardware problem with your Logitech C920 if you are still experiencing this issue after trying these methods. As a result, you should contact Logitech's support team in such circumstances. To get help, you must contact them.
Also Read: Fix: Logitech G930 Not Connecting or Not Recognized
So, that's how you fix Logitech C920 not showing G Hub, Logitech gaming software, or device manager error. This article is hoped to be of interest to you. Please let us know if you have any further questions in the meantime by commenting below.