It's hard to stream on Twitch, skype with grandma, or dial into an important business meeting with your laptop's integrated webcam because the picture is usually grainy and lacks detail. A $60 Logitech HD Pro Webcam C920, an affordable external webcam that produces high-quality photos and video, and includes software for fine-tuning the image, is highly recommended in those cases.
But, Logitech C920 Webcam users are complaining about various issues as it is not detected on their PC or Mac. Well, currently, the reason behind this is still unknown. But, we have some fixes to Logitech C920 Webcam not detected on PC or Mac issue. So, let's check them out.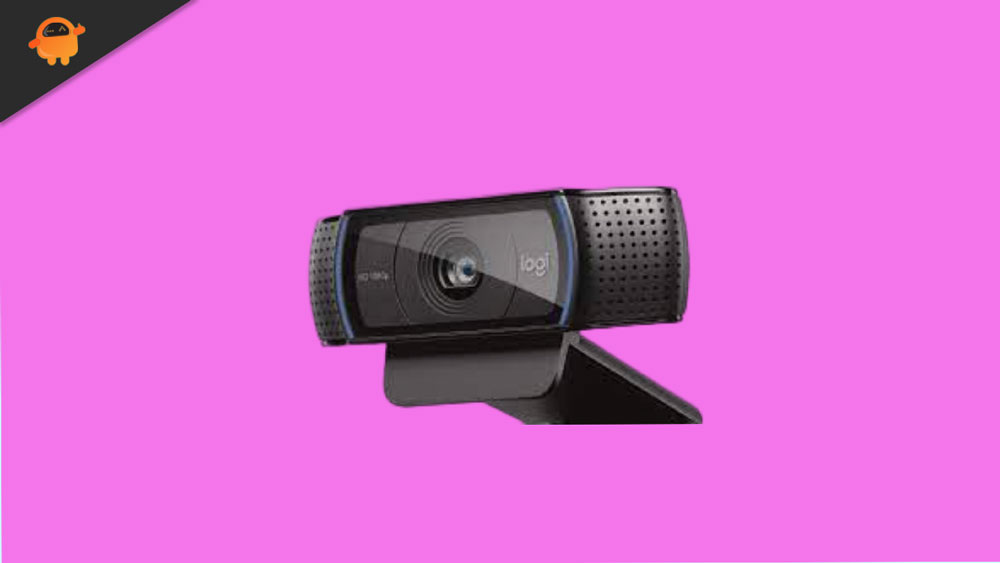 How To Fix Logitech C920 Webcam Not Detected on PC or Mac
Logitech is always known for its top-notched peripheral devices, but this kind of issue can easily be fixed using the methods we have discussed below. So, let's see how to fix Logitech C920 Webcam not detected on PC or Mac.
Fix 1: Check Connection Port
The first thing you should do when experiencing a problem with any peripheral device is to check the cable connection. It is possible for the webcam to stop working when the wires become tangled or loosened when the connection is loosened. Therefore, check the wires to make sure that is not the case.
Fix 2: Check Privacy Settings
Also, Windows Privacy settings cause Logitech Webcam problems. The following steps can be followed to make sure it is not the culprit:
Open Windows 11/10 Settings page using the

Win+I

key.

On the left pane, click the Camera option.

Allow apps access to your camera by enabling the option.

Scroll down and allow the app to access the camera.

Ensure that you have enabled allow apps to access your microphone by clicking the Microphone option on the left pane.

Make sure apps are allowed by scrolling down.
Fix 3: Try Using Another USB Port or PC
The system, for no apparent reason, may not detect a webcam. The system should be able to detect a camera in such cases. Here are the steps you are required to follow:
Press Windows + X > Device Manager to open Device Manager.

Select Imaging Devices from the menu.

Unhide all connected devices by double-clicking them.

You should be able to see the Logitech C90 webcam.

The webcam may not be displayed if the webcam is unplugged. Shut down the system, reconnect the webcam, and restart the PC. You should now be in a position to use your Logitech webcam.
Fix 4: Update Logitech C920 Driver
The Logitech webcam can also have issues if its drivers are outdated, incorrect, corrupt, or problematic. We recommend updating drivers to resolve this issue. Both manual and automatic methods are available. When using Advanced Driver Updater, you can download the Logitech C920 webcam automatically without visiting the official website.
Fix 5: Reinstall Logitech Software
It is also possible that Logitech software causes issues with the Logitech C920 webcam. Such cases require uninstalling and reinstalling the application. Follow these steps to do so:
Open the Run window by pressing

Windows + R

.

Type

appwiz.cpl > Ok

.

The Logitech software can be uninstalled by selecting it from the list of installed software.

Just select

the drive

r when uninstalling Logitech Software.

As soon as the process is complete, wait for it to complete. You should now be able to use the Logitech C920 camera.

Reinstall the Logitech C920 software from the Logitech website if the previous step doesn't work.
Fix 6: Disable Conflicting Apps
A third-party application that interferes with the Logitech C920 software will cause the camera to stop working. It is recommended that you disable such apps in order to resolve this issue.
Here are the steps you need to take
You must open the Task Manager by pressing Ctrl + Shift + Esc.

Try to find the app that you think has the potential to interfere with the Logitech C920. These problems are usually caused by Discord and Skype.

Click on the app > End Task.

Check that the camera is working properly by restarting it.
Fix 7: Contact To Support Team
Did you try all the crucial fixes that we have described above in this article? Well, in case, even after trying the methods, you are getting the same issue, then possibilities are there that your Logitech C920 may have some internal hardware issue due to which you are getting this problem. Therefore, in that situation, contacting to the Logitech support team will be the right option. So, you must contact them and ask them for help.
So, that's how you fix Logitech C920 not detected on PC or Mac issue. We hope that you enjoy this article. Meanwhile, for any further queries, comment below and let us know.