Logitech is known for its best class computer peripherals which work best on Mac devices. Given the Mac ecosystem, once you set up a Bluetooth pair connection with ERGO K860, you don't have to worry about it again. A lot of user complaints have surged up in recent months with a common issue of Logitech ERGO K860 Not Connecting to Mac. The issue is not widespread and majorly affects people with the latest Mac OS update.
With this issue, people are not able to connect their Logitech ERGO with their Mac using Bluetooth or a unifying receiver. In this article, we will cover both the cases and share with you some troubleshooting steps to cater to the situation.
Fix: Logitech ERGO K860 Not Connecting to Mac
Apple is best known for their best in class connectivity options which truly lets them connect with different peripherals so you can continue to boost your productivity. But many users are facing the issue with their ERGO Keyboard where it is not connecting despite all attempts.
Charge Battery
This can be quite surprising but most Bluetooth keyboards will face connectivity issues as soon as they hit 20% battery capacity. So first charge your Logitech ERGO K860 to at least 70% battery and then try to connect.
Reset Bluetooth
In most cases, the issue is with the Bluetooth connection. And in Mac OS, you can reset the Bluetooth panel to solve any connectivity issues.
Open the Bluetooth menu from the top bar.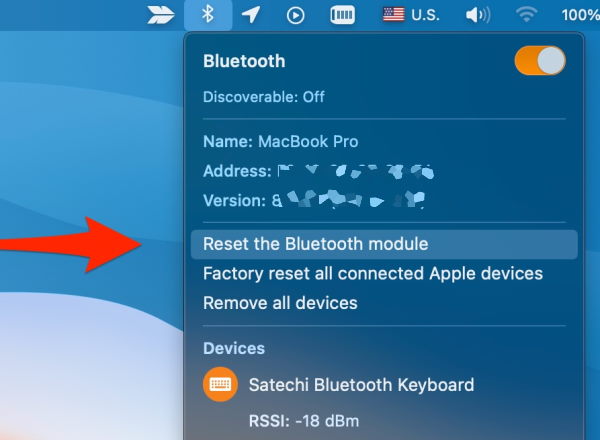 Here click on the reset Bluetooth module option. Wait for a few minutes for the Bluetooth to reload. Then try to connect your Logitech Keyboard again.
If this doesn't work, then you can try re-pairing the Bluetooth keyboard once again and see if it works.
Re-Install Unifying Software
In case you use the unifying receiver to connect your keyboard to your mac, then you can try re-installing the Unifying software to fix any connectivity issues. Although the unifying receiver is a plug and play device and is capable of working without any support from external drivers. This software is specifically built by the Logitech team and helps with device detection and connection.
After installing this software you can run it and all the devices will be automatically be connected, including Logitech MX Keys.
Use SetPoint
The above software will help in most cases, but if not – you can try the SetPoint app which was initially designed to map mouse and keyboard keys. But it also works to detect and connect devices.
Check Privacy Settings
Many Mac users, especially with the latest Catalina update, are facing this issue. This is because of the new privacy settings Mac OS has introduced for connected peripheral devices. In this, the Logitech Options automation feature doesn't work which is responsible for connecting your Logitech ERGO K860 to your Mac.
Logitech officials are still working on a fix, but it will take some time to get an official update for the same. Until then, you can follow this little trick to get it working.
Open Mac Settings and navigate to Security and Privacy.
Here Choose Input Monitoring and click on the plus button to add a new item.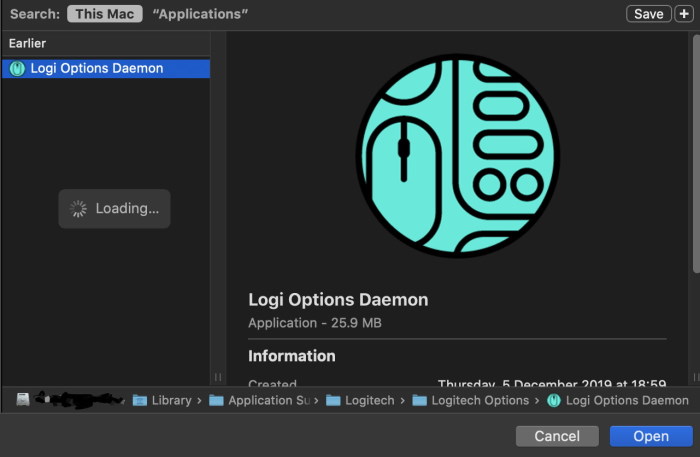 Now choose Logi Options Daemon from the list. You will find it in Library > Applications > Logitech > Logitech options folder.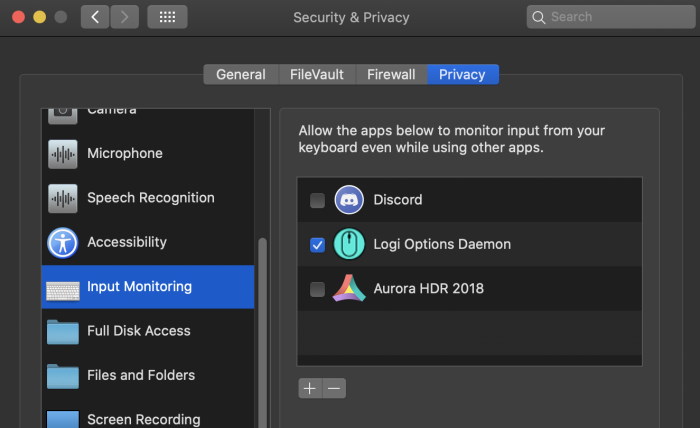 Checkmark Logi Options Daemon and restart your Mac.
Get Logi Options+
If none of the above methods works for you, then you can try the latest beta version of Logi Options which intends to fix all such minors issues faced by the users. You can download the new beta version here. However, make sure to uninstall the old Logitech Options before installing this version.
Check Hardware Damage
Logitech keyboards do come with a good lifespan, but if you use them aggressively they may get damaged. Especially with their connecting wires if you tug or pull them much often.
Sometimes, it accidentally falls from the table or the desk, and the internal part of the Logitech ERGO stops working. After that, you can connect the device with a USB cable or switch to another port and System to check if there is an issue with your Keyboard or System.
Conclusion
This brings us to the end of this guide for how to Fix Logitech ERGO K860 Not Connecting to Mac. In most cases, you can fix the issue by re-pairing the Bluetooth keyboard to your Mac device. However, if you are a fan of unifying receivers, then you have to make sure the privacy settings are on point and your receiver must not have any hardware damage.