Logitech makes inarguably some of the best gaming peripherals out there, be it keyboards, gaming mice, or even headphones. The Logitech G435 is a good example of a budget-friendly offering from the company that is geared towards competitive as well as casual gamers. What sets the Logitech G435 apart from the other options in a similar budget is the proprietary Lightspeed connection that comes with most of Logitech's premium products. For those uninitiated, this allows for the quickest wireless connections in any gaming hardware.
The Lightspeed mode does consume your battery faster so the G435 also comes with a standard Bluetooth connection mode for casual gaming or while watching movies. The headphones have a comfortable cushion added to each of the earcups making them ideal for long-term use. The microphone found inside them is also of really good quality, even for streaming purposes. Overall, for $70, it is pretty difficult to one-up the Logitech G435.
However, the fact that you are reading this article right now means that you have run into a few issues with your recent purchase. If you are one of the many people who have been complaining about their Logitech G435 not connecting to PC, then this guide is meant for you! Sit back, relax, and find out some of the best fixes to get rid of this annoying problem once and for all!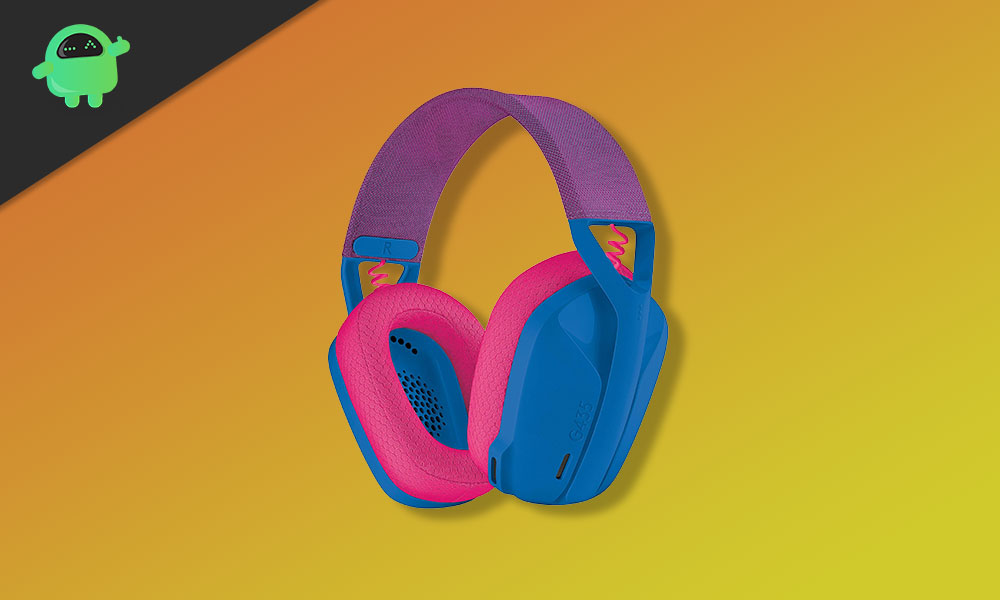 How to Fix Logitech G435 Not Connecting to PC
There could only be a couple of reasons as to why you might be facing the Logitech G435 not connecting to PC issue and hasn't been working properly due to this reason. We will be going over a few steps that will help you to troubleshoot the issue and find a working solution for this problem.
Troubleshoot your Headphones
First and foremost, let's run a few tests to discover the exact reason why your headphone could be giving you trouble.
Make sure your headphones are properly plugged into your PC or laptop.
Check to see if the LED on your headphones is glowing when you connect it to your computer.
Ensure that your headphones have sufficient charging. If not, plug them in using the cable that came with the box and wait till they charge.
Lastly, try plugging in your headphones into a different computer or laptop to ensure that there's nothing wrong with the hardware itself.
If you have gone over all these checks and have confirmed that the headphone still doesn't work, follow the fixes below:
Fix 1: Use a different Cable
One of the reasons why your PC might not have been able to detect your headphones could be because of a faulty data cable. Try using another cable to see any positive results. If the problem still persists, try plugging in your headphones to a different laptop or computer to ensure the problem isn't with your computer itself.
Fix 2: Install the Logitech G Hub Software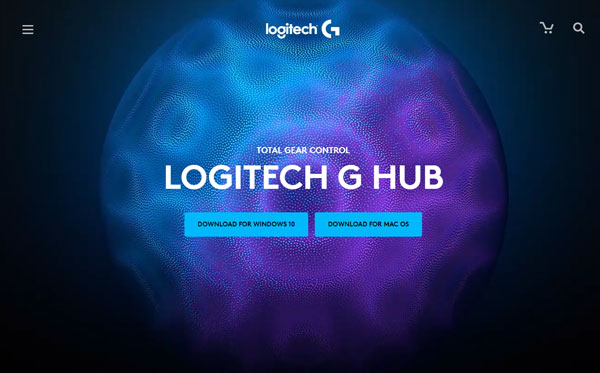 While most Logitech products benefit from the customization power that comes with the G Hub software, it also sometimes acts as a downside since you need the program for some of the most basic things like updating your device's firmware. If you don't already have the Logitech G Hub software installed on your computer, head to their official website and grab the download file. Install the program, reboot your computer, and see if that fixes your issue.
Fix 3: Update your Headphone's Firmware
The mid and high-tier products from Logitech's catalog receive frequent firmware updates that bring the quality of life improvements and additional features. The updates also fix several bugs that have been reported in the past. Launch the Logitech G Hub software, click on your G435 headphone, and check to see if your device has any firmware updates available. If there is one, we recommend you install it since the update might fix any bugs that could have been preventing you from charging your headphones.
Fix 4: Repair/Reinstall Logitech G Hub
Another huge reason that might cause the infamous Logitech G435 not connecting to PC issue is a faulty app install of the G Hub software. This is quite a common occurrence and happens when you shut your computer down right when the app was updating. Luckily, the Logitech G Hub software comes with a nifty little repair tool that scans all the installation files, finds the faulty ones, and redownloads them to fix the malfunctioning app. Additionally, you can simply uninstall and reinstall the G Hub software for an even cleaner installation.
Fix 5: Switch from Lightspeed to Bluetooth
There is a good chance that the dongle that came with your headphone itself could be damaged. To confirm if that's the case, switch your headphones from the Lightspeed wireless mode into the Bluetooth mode by holding down the mute button for 3-5 seconds. Next, on your computer or laptop that has a Bluetooth module, try connecting your headphones.
Fix 6: Set your Headphones as the Default Communications Device
One reason why your Logitech G435 headset could not be working could be because Windows is relying on some other output device for the audio. To fix this, you must set your headphones as the default communications device in the Playback section.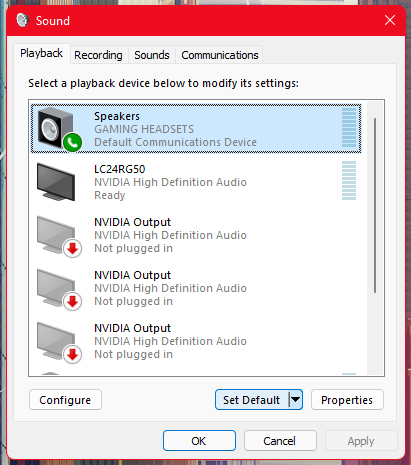 Open the Start Menu and search for Sound Settings.
Click on the first result, scroll down and click on More sound settings. This will bring up a popup with further controls.
Click on the Playback tab, select the Onikuma Headset and click on Set Default.
Click on OK and this should fix your Onikuma headset not detected issue.
Fix 7. Run the Audio Troubleshooter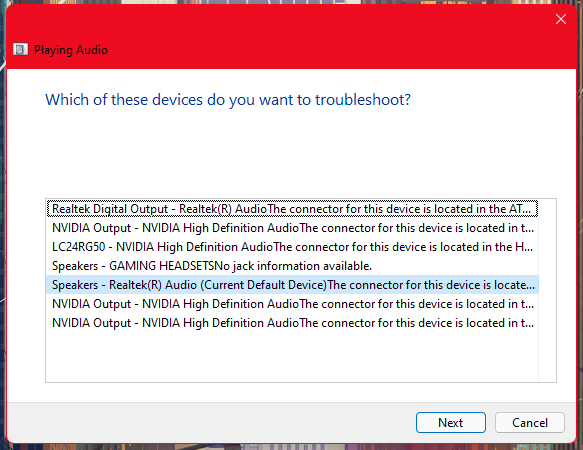 Windows also offers a troubleshooter for virtually any error that you might run into, be it compatibility issues with certain apps, or network troubles. You can run a troubleshooter specifically for your headphone and let Windows automatically look for any problems and fix them.
Open the Start Menu, search for Troubleshoot settings, and click on the top result.
From the Settings menu that shows up, navigate to Other troubleshooters and click on the Run button next to the Playing Audio option.
A troubleshooter window should now pop up. Select your Logitech G435 headphones and proceed with the troubleshooting process. Windows should identify and rectify the issue.
Fix 8. Update the Audio Driver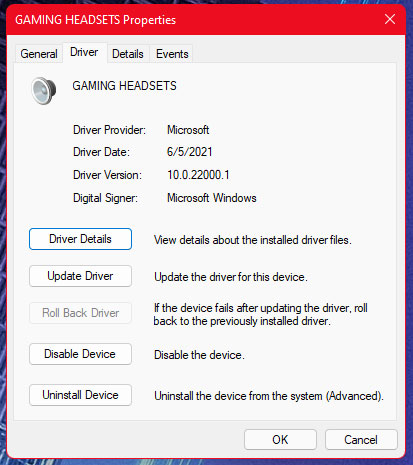 Traditionally, Windows should automatically detect new hardware and install the appropriate drivers for your headphone and its microphone, but it sure doesn't hurt to ensure you're on the latest driver. Logitech provides the latest drivers within its G Hub software, but something you could also do is open up Device Manager on your computer and check to see if there are any driver updates for your headphones. Alternatively, you should be able to install new drivers in the Windows Update options.
Conclusion
We hope our guide on how to fix the Logitech G435 not connecting to PC issue was helpful to you. If you have any tips other than what we've mentioned, do let the other readers know in the comments below! If you have any queries regarding the guide, feel free to contact us, we'd be happy to help!