Logitech G502 Hero is a high-performance wired gaming mouse that has Hero 25K sensor, 25,000 DPI, RGB effects, adjustable weights, 11 programmable buttons, onboard memory, and more. It's been one of the popular gaming mice in the market for years and is priced quite reasonably with excellent build quality. However, just like other mice, it does have several issues. Multiple players are facing the Logitech G502 Hero DPI Button Not Working issue.
It seems that affected users are reporting about the DPI button not working issue on the G502 Hero mouse for some unexpected reasons which is frustrating a lot. Now, if you're also one of the victims to encounter such an issue then don't worry because we've shared a couple of possible workarounds below that should gonna help you out. The chances are high that you've set up your computer but the specific gaming mouse isn't working unexpectedly.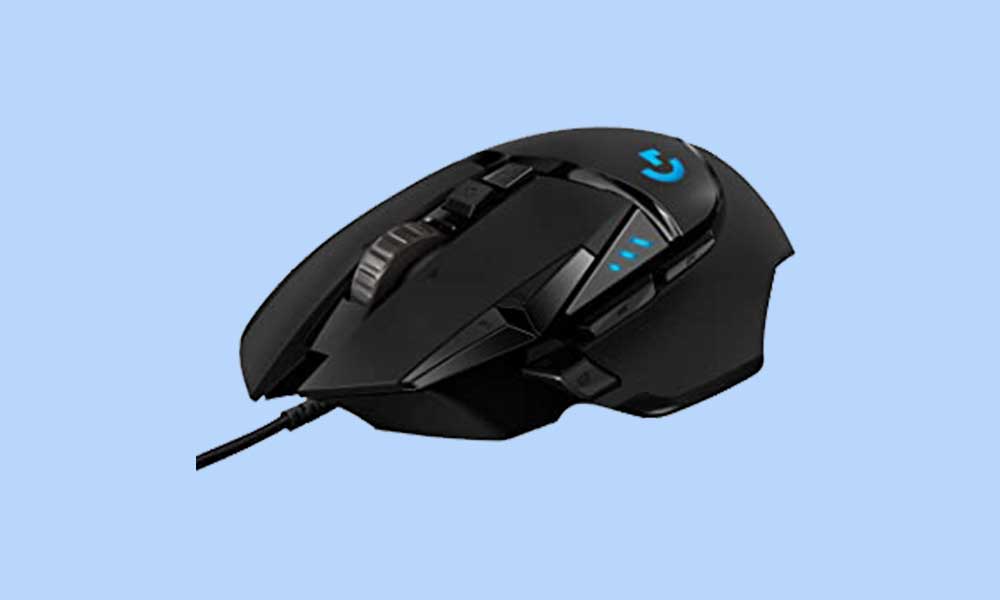 Logitech G502 Hero DPI Button Not Working, How to Fix?
Most of the gaming mice do come with programmable buttons such as DPI buttons. Here DPI stands for 'dots per inch' which can be used by the systems and other devices to measure resolution. For mouse, the DPI resolutions mean motion speed, cursor moving speed & trails, moving mouse pointer faster or slower, responsiveness, and more. According to users, whenever they try holding the snipping button, the DPI value doesn't change at all.
However, the chances are high that if you set the lower DPI value on the mouse software as a default one (primary) and then switch it to the higher value, then the default DPI resolution value stays on the higher side. Fortunately, some users have found few workarounds to get around with it.
1. Try Resetting the Button in Logitech Software
It's recommended to try resetting the DPI button from the Logitech software on your PC to check whether the problem has been fixed or not. Sometimes users may think that the DPI button isn't working but somehow the button program may be assigned to 'G-Shift'.
2. Update Peripheral Device Drivers
The chances are possible that your G502 mouse driver may get corrupted or outdated on the PC. In that scenario, checking for the latest update and installing the update might gonna fix it out.
Press Windows + X keys to open the Quick Link Menu.
Now, click on Device Manager from the list > Double-click on Mice and other pointing devices.
Right-click on the dedicated mouse driver that you're using.
Next, select Update driver > Choose to Search automatically for drivers.
If there is an update available, the system will automatically download & install it.
Once done, restart the computer to apply changes.
3. Disconnect and Reconnect the Mouse
As it's a mouse device, we'll suggest you simply disconnect and reconnect it on the PC to refresh any kind of temporary glitches or cache data issues whatsoever. You can also try connecting and using the mouse on another PC or device to check for the issue. Sometimes updating the mouse software (Logitech Software) may also resolve multiple issues with the button programs.
That's it, guys. We assume this guide was helpful to you. For further queries, you can comment below.