Due to its low profile and slim design, the MX Keys are incredibly sturdy. Additionally, the metal top plate adds an air of class and premium appeal, although you may argue that is what you would expect at such an inflated price point. Also, there's one more thing that many users regularly argue about on various forums: its unpredictable issues. In recent cases, due to battery life, the Logitech MX Keys are not showing/not detected in Bluetooth.
Well, it may be possible that this issue may not be occurring due to battery issues in many cases, and that's why we have mentioned some other reasons along with how to resolve that in order to fix the MX Keys not showing or not detected in Bluetooth issue. Therefore, if you are also annoyed due to this issue, make sure to perform the fixes mentioned below.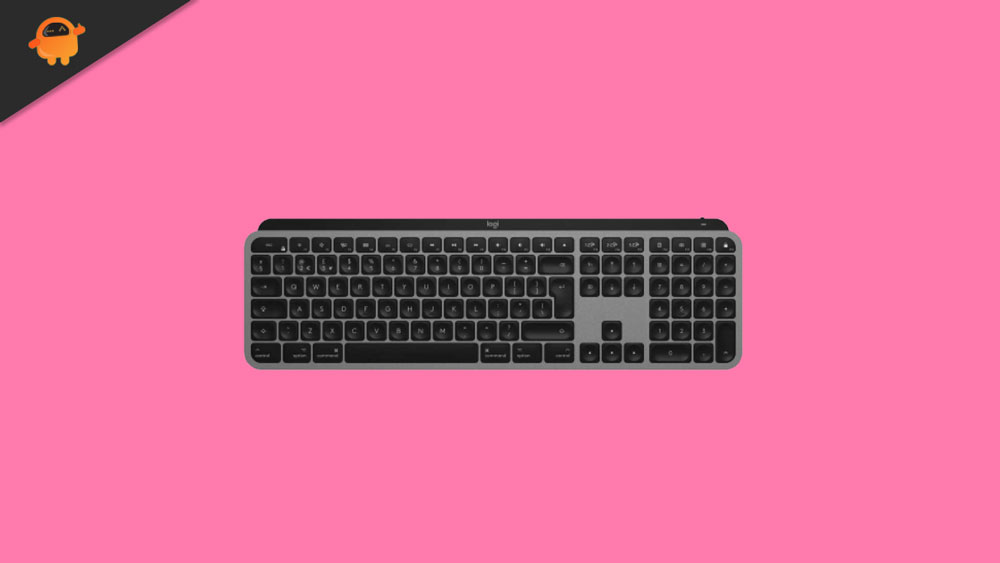 How To Fix Logitech MX Keys Not Showing/ Not Detected in Bluetooth
Although the issue looks not to be a manufacturing defect, still chances are there that you may get faulty MX Keys. But, yeah, again, the chances are pretty low. Well, there is no such way using which you can tell that the product has any fault, but you can try the fixes mentioned below to be sure that you have tried everything to resolve the issue. Anyway, let's get started with the fixes to resolve the MX Keys not showing/ not detected in the Bluetooth issue.
Fix 1: Restart Your Device
To cope with the heavy workload on our PC, the system starts caching all the temporary data associated with the tasks we perform. Sometimes, however, these files are damaged due to random errors or glitches, which negatively affect the performance of our systems.
Since the issue interferes with other hardware in the system, it continues to occur unless you restart your PC. Therefore, we advise you to reboot your PC and then try connecting your MX Keys to check if the not showing or not detected issue gets resolved or not.
Fix 2: Try Reconnecting Your MX Key
You can try to connect your MX Key again to your device. But, before doing so, first, make sure to enable/disable the Bluetooth of your Windows or Macbook, then check if the MX Key is showing in the paired devices list or not.
Also, if other devices are already connected to your PC, then make sure to disconnect them and then try again. However, by doing this, there is a huge possibility that the MX Keys not showing or not detected issue gets resolved.
Meanwhile, in many cases, users have reported that when they use this method, the Logitech MX Key again started working for them. So, you must also try this out and let us know if it helps.
Fix 3: Check The Battery
Did you check if your MX Key batteries are fully charged or not? Well, chances are there that your keyboard batteries may not be charged. So, you must take the original cable and charge it immediately for about one hour. After that, again turn it on and check if your device now detects it or not.
If it still does not appears on your device's Bluetooth devices list; then possibilities are there that your keyboard driver may not be updated on your device, due to which it fails to recognize your external keyboard.
Fix 4: Update Keyboard Driver
The drivers play a vital role when it comes to the performance of your device. Well, the same thing is applied to keyboard or mouse drivers as we always ignore updating these drivers manually without knowing the importance. So, you must check out these steps in order to update your Windows PC keyboard driver:
Initially, you must search for the Device Manager in the Windows search box and open the

Device Manager

.

Thereafter, select the

Keyboards

section to expand it and

right-click

on your keyboard manufacturer name.

Then, hit the

Update Drivers

.
Fix 5: Update Your PC OS
Are you sure that your device is running on the latest version of the OS that is available for your device? If you have no idea about this, then make sure to perform the steps we have described below to check if your device has any pending OS updates:
Firstly, you require to head towards the

Settings

.

After that, tap on the

Windows Update.

Then, finally, hit the

Check For Update.
Fix 6: Check If Your Device Bluetooth Driver Is Updated
If you have just updated your keyboard driver along with the system OS, but still the MX Keys is not showing up in Bluetooth, then make sure to verify if your device's Bluetooth driver is updated or not. So, let's take a look at the guidelines on how to check if your device's Bluetooth is updated or not:
Initially, press the Win+R button to open the Run prompt and search for

devmgmt.msc

.

After that, expand the

Bluetooth

tab and right-click on your Bluetooth device name.

Then finally, select the

Update Driver

option.
Fix 7: Update the Logitech Unifying Software
Updating the Logitech options software is also another great option for resolving this error. So, to verify if you have installed the latest version of Logitech Options Software on your device, you can simply hover over to the Logitech official website and search for Logitech Options Software.
Then, check if the version that is available on their site is the same that you have installed on your device or not. If not, then first uninstall the already installed version from your PC and download the new one. Then, install it as you normally do.
Fix 8: Make Sure Other Bluetooth Devices are Not Connected
As we have already stated that if any other Bluetooth device is connected to your PC, then it is possible that this is the reason why your Logitech MX Keys are not showing or not detected in Bluetooth on your device. So, firstly disconnect the other device and connect the MX Keys first.
Fix 9: Reset Your PC
So, are you still getting the same error? Well, don't worry! Now, you can simply reset your PC to make sure that the issue is not with your device. However, to do so, these steps will help you:
Click on the Start menu and navigate to Settings.

Click on the System tab.

Select Recovery from the left pane.

Three options are available to you:

Reset this PC, Advanced startup, and Go back to an earlier version of Windows 10.

If you would like a fresh start, we suggest choosing Reset this PC.
Fix 10: Contact to Support Team
If nothing helps you fix the not showing or not detected in Bluetooth issue with your MX Keys, you should contact the Logitech support team using the given link. Well, it is possible that they may offer you some fixes that we may forget to mention in this guide.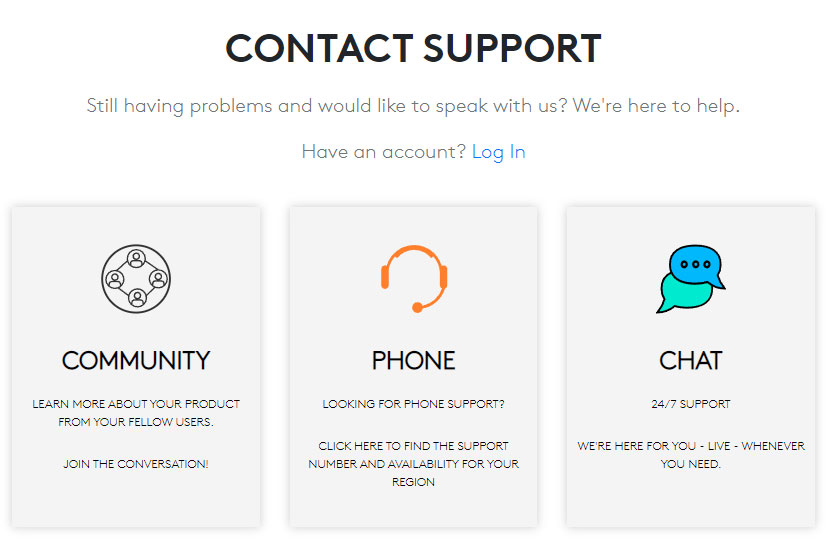 So, that's all on how to fix the Logitech MX Keys not showing or not detected in the Bluetooth issue. We hope that the troubleshooting methods we have mentioned earlier in this guide have helped you. Nonetheless, if you have any doubts or queries regarding the issue, make sure to comment below and let us know.