In this era, you can't think of having a powerful device like Mac Studio without the internet. Most of us use it for work purposes, while it's also great for entertainment, gaming, and a variety of stuff. However, not all Mac Studio users can use the device to its full potential as they cannot use the internet on their Mac Studio. In this detailed guide, I'll walk you through the best solutions to fix internet-related problems on your Mac Studio, such as Wi-Fi not working, your Mac Studio not connecting to the internet, your Mac studio refusing to connect to the Wi-Fi, or the device is connected to Wi-Fi but no internet access.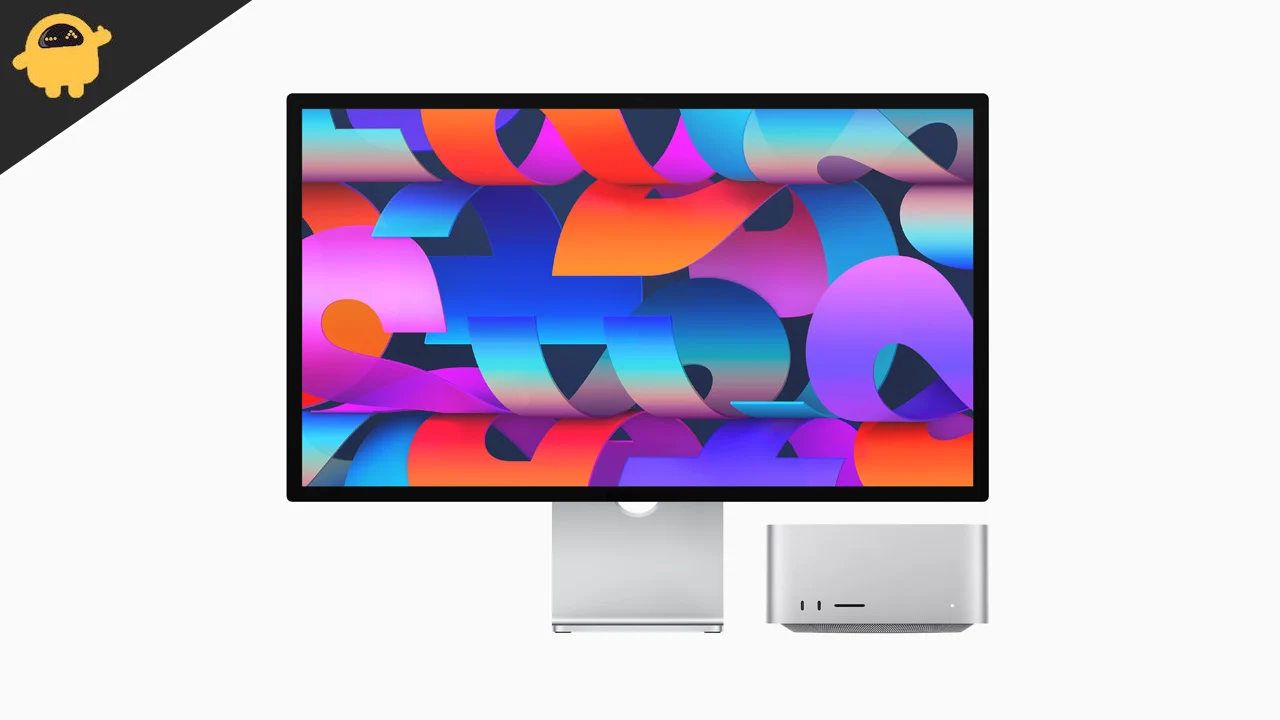 There are a variety of reasons which could prevent your Mac Studio from accessing the internet. You first need to ensure that your router is running into any kind of problem. The simplest way to verify this is by connecting to the same Wi-Fi network on another device. If you can't use the internet on the devices, there may be a temporary internet outage or problem with the cable. People have found the "reset" option to be very effective for router-related issues.
If you can use the internet on other devices, but Mac Studio is refusing to connect to the internet, try out these solutions below and see which one spells out success for you.
Mac Studio Not Connecting to the Internet, How to Fix?
We've begun with the most effective solutions first; hence you would recommend trying the solutions in the order in which they are written. With that said, let's move on to the first solution.
Solution 1: Software Update
There have been multiple incidents where installing a new macOS version generated problems with the Wi-Fi. Apple developers fixed the issue by releasing a new software update. Hence, I would recommend updating the macOS version on your Mac Studio.
I know you would think about how I can update my Mac Studio if it does not connect to the Wi-Fi. Probably, you are forgetting other ways of accessing the internet. Try using the mobile hotspot or ethernet to update your Mac Studio.
Solution 2: Reboot Your Router
To establish a stable connection with your router, it is recommended that you should power cycle the router. It also helps in fixing internet-related problems on your device. To reboot your router, disconnect it from the power, wait for a minute, and plug it in. Connect your Mac Studio to the Wi-Fi network and see if it does the trick.
Solution 3: Reboot Your Mac
Rebooting the device is an age-old method to fix general issues on your device. It can fix the internet issues on your Mac Studio. After restarting the device, all the running processes refresh, and the background data removes.
Solution 4: Use Apple's Wireless Diagnostics
Apple devices running macOS have a built-in Wi-Fi troubleshooting tool called Wireless Diagnostics. With this tool, you can determine if other gadgets blame your signal loss.
To access Wireless Diagnostics, head to the Spotlight search function, type in Wireless Diagnostics, and open the tool. Alternatively, use the following steps to open this tool on your Mac Studio:
Hold the Option/Alt key and click on the Wi-Fi icon at the top-right of the screen.
Select Open Wireless Diagnostics from the menu.
Tap on Monitor my Wi-Fi connection and click Continue.
You'll see detailed network options and your Mac Studio will run through a series of steps to find and fix the Wi-Fi problems.
The Wireless Diagnostics tool also shows signal quality, noise levels, and transmission rate. It will further help you get into the problem's root cause. To see the graphs, open Wireless Diagnostics, tap Monitor my Wi-Fi connection, and go to Window > Performance.
Solution 5: Disable VPN and Security Software
A VPN can break the internet connection if not configured properly. It can also result in slow or unstable internet connectivity. Hence, I would recommend you to disable (better is to uninstall) the VPN software. Once done, reboot your computer, and connect to the Wi-Fi network.
Security software can also result in issues with the Wi-Fi network. It's better to disable them temporarily if you have installed any on your computer. After disabling the security software and VPN, check if the problem is fixed.
Solution 6: Change DNS Settings
By now, we have tried common troubleshooting steps. Changing the DNS settings might do the trick for you if these have not worked out for you. Even if your router works properly, but the ISP's DNS has some problem, you can't use the internet. We need to delete the Wi-Fi preference files and change the DNS settings in such a case. Before you do this, make sure you have a backup of your Wi-Fi preference files.
How to back up Wi-Fi preferences files:
Open Finder and navigate to Go > Go To Folder.
Type /Library/Preferences/SystemConfiguration/
Locate the following files and save them at a different place on your computer:
com.apple.airport.preferences.plist com.apple.network.identification.plist com.apple.wifi.message-tracer.plist NetworkInterfaces.plist preferences.plist
How to change the DNS settings:
Go to System Preferences > Network.
Choose Wi-Fi.
Click on the + icon to create a new location. Name it anything you want and click Done.
Connect to your Wi-Fi network.
Click on Advanced and select Renew DHCP Lease.
Go to the DNS tab.
Add Google's DNS to the DNS Servers list. These are 8.8.8.8 and 8.8.4.4.
Click OK and Apply.
Solution 7: Reset NVRAM and PRAM
NVRAM and PRAM are physical components inside your Mac Studio. NVRAM is an acronym for Non Volatile Random Access Memory, and PRAM stands for Parameter Random Access Memory. These RAM types are non-volatile. It means that the data stored remains there even after the device is turned off.
Resetting the PRAM and NVRAM can effectively fix issues with the Wi-Fi.
Steps to reset PRAM/NVRAM:
Turn off your Mac Studio.
Press the power buttons and hold these keys: (⌘) + option + P + R.
Continue holding the keys until the Apple logo appears and disappears twice.
With M1 Macs, there's no need to reset the SMC as the chip handles all SMC functions. Apple computers running M1 Macs do not even have a system management controller.
I hope this guide was helpful to you. If none of the solutions have worked for you, this might signal that there's something off with the hardware. It's better to contact Apple support in such a case. And if you have managed to fix the solution. Please let us know which solution has done the trick in the comments below.