Chrome is known for its resource-intensive behavior. That said, you should not be expecting much performance, especially when you are using less than 8GB of RAM on your PC. That's common, and there are ways to limit the usage of RAM in Chrome. But what about storage, how can you make your Google Chrome browser use less disk space? Well, some people have reported this problem. So in this article, we will be explaining how you can reduce the disk usage of your Google Chrome browser and how you can remove some temporary files to gain some storage.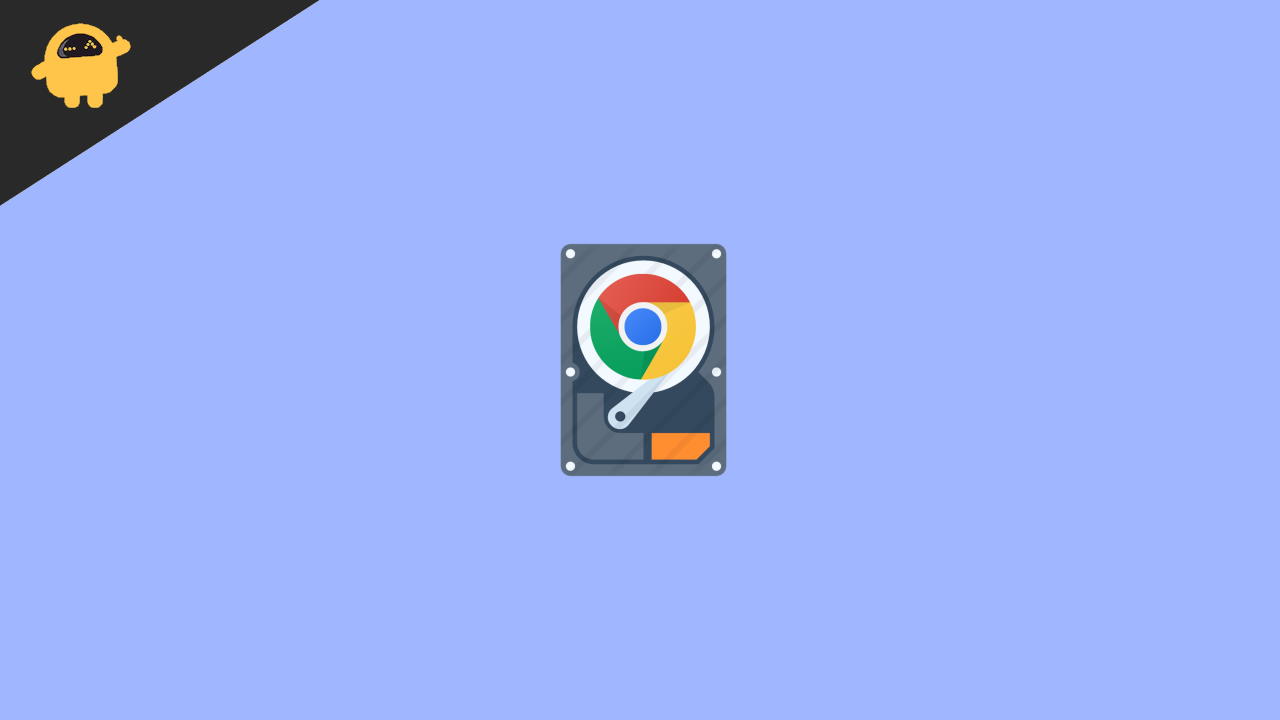 The first and foremost step in reducing Chrome's storage usage is to clear all caches and cookies. This should also increase your browsing speed by a bit.
Open Chrome browser.
Press Ctrl+Shift+Del keys.
Now another window will open with a prompt to clear browsing history.

Select the time range and change it to "All time," and click on Clear now.
Wait for the process to complete.
Method 2: Clear redundant app data of Google Chrome
Chrome stores some cache data in the user's AppData folder. Although, when you perform the steps in the above-mentioned paragraph, some cache files may not be cleared. So you can try to manually delete them.
Press the Windows key and R key at the same time to open the Run box.

Type in the following text onto it.

%LocalAppData%\Google\Chrome\User Data\Default\Cache

Now try to delete all of them.

Method 3: Remove unwanted Extensions
If you have plenty of extensions, not only do they use more RAM but also use more storage. For instance, if you use the offline google docs viewer extension, then it will start to store your document files locally, which will consume some storage. So it is a better idea to remove any extensions if you no longer use them.
Open the Chrome browser.
In the address bar, type in the following address and hit enter.

Chrome://Extensions

Now from the list of extensions you have installed, you can remove the ones that you no longer need.

Method 4: Disable Page Preload
Chrome actually preloads some pages to make the browsing experience faster. Although this should have some impact on storage since the pages are locally stored. To disable page preloading in Chrome,
Open the Chrome browser.
Type in the following address in the address bar.

chrome://settings/cookies

Scroll down and find Page preload for faster browsing and searching.
Now disable this option.

Method 5: Reset or Re-install Chrome
If for some reason, you find that Chrome is suddenly using a lot of space on your storage, then it is a good idea to rest or re-install the browser.
Open Settings in Chrome. by typing in Chrome://settings in the address bar.
On the left side, you will find Advanced.

Expand it, and you will be able to see Reset and clean-up options.

Now click on restore settings and confirm it.
Once you complete this, Chrome will be reset back to its original state. However, you will lose some of the settings and customizations that you have made to it. This includes your personalization and extensions as well.
If that doesn't feel right either, you can simply uninstall the browser and re-install it.
Open the run box using the Windows+R key.
Type in appwiz.cpl and hit enter.
Now find Google chrome from the list of installed software.

Right-click on it and select Uninstall.
Follow the on-screen prompts, and you should be able to uninstall the chrome browser. Visit this site and re-download the latest Chrome and install.
Method 6: Use Windows Clean manager to delete temp files
If you are running out of storage and you cannot remove more files out of Chrome, then you should definitely try windows clean manager. This tool is built into windows to manage and remove all unnecessary files from your Windows computer to gain some extra storage.
Open the run box using the Windows+R shortcut.
Type in cleanmgr and hit enter.

Now select Windows C: drive and click on Okay.
The tool will scan for all unwanted files located on your device.
Carefully examine the list and remove whatever is unnecessary. The tool will clear out them for you. Although depending on your system speed, the process will take some time to complete, you can continue your work, and the cleaning will happen in the background without disturbing your work.
Method 7: Try out a different browser
This might not be much of a helpful one. But if nothing else works, then it is a good idea to switch to a different browser that works for you. Since Chrome is known to be much resource-intensive, I have switched to other alternatives like Firefox and Edge. I use chromium on my Linux PC, and at work, I use the Edge browser that comes with Windows 10. Both of them seem to work fine.
But that's definitely your call. If you think Chrome suits your work, then you should stick with it at a cost of upgrading your storage and/or RAM.
Conclusion
So as you can see, these were some fixes to make sure Google Chrome use Less disk space Windows 10 or Windows 11. But to be fair, ideally, Chrome will not take much space on a normal installation. Typically, clearing out the cache and cookies alone can remove most of the unwanted files. Rest is up to you whether you take the extra effort to gain just a little storage.