MetaMask is a big name in the crypto market. It is basically a crypto wallet that allows users to sell or purchase or accept payment in the form of crypto. It is one of the most famous names out there in the market. But, sometimes, due to some technical glitches, users have to face many types of errors that affect their day-to-day trading.
However, talking about the recent cases, many users started reporting that their MetaMask app is not showing wallet balances. Well, this is a severe issue in terms of trading. So that's why we bring this guide to help you get rid of this situation and again start trading in crypto.
Here we have mentioned some magical fixes that will surely help you resolve the MetaMask not showing wallet balance issue. Therefore, make sure to perform the fixes one after the other until you get the right one for your device. So, now let's jump into the guide and check out those fixes: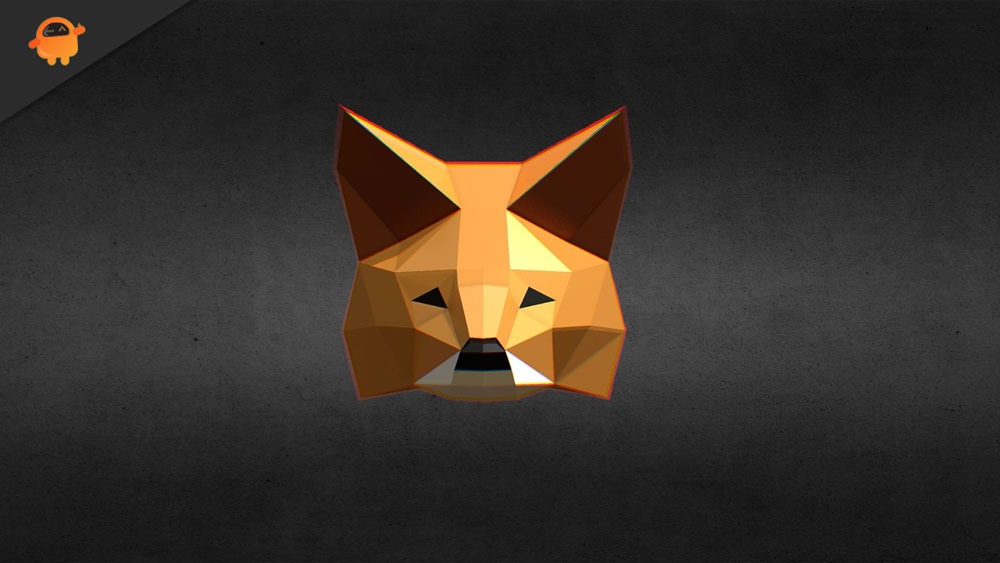 How To Fix MetaMask Not Showing Wallet Balance
If your eyes seek such fixes that will assist you in resolving the MetaMask not showing wallet balance issue, these methods will help you resolve this error. So, let's get started with them:
Fix 1: Check Your Account
You need to verify if you are logged in with your original account and not the secondary one at the initial stage. There is a chance that you might have logged in using a different account. That's why your previous account wallet is not showing.
Therefore, you must have to make sure that you have entered the correct credentials and then try again to check if MetaMask is not showing wallet balance issue gets resolved or not.
Fix 2: Clear Cache Data
However, suppose you have entered your credentials properly, even if you aren't able to see your wallet balance. In that case, we suggest you try clearing the cache file of your MetaMask app or browser (if you are using your browser to access MetaMask). However, to do so, you must follow these steps:
For App:
Initially, tap on the MetaMask until a menu pop-ups.

Then, select the

App Info

from the pop-up menu.

After that, select the

Clear Data

option followed by

Clear Cache

and hit the Ok button.
For Browser:
Open your browser and tap on the three-dot button located at the window's top-right corner.

Then, tap on

Settings

and then navigate to the

Privacy & security

tab.

Thereafter, tap the

clear browsing data

option and hit the

Clear data

button.
Fix 3: Restart The App
Even if you clear the cache, the issue won't get resolved, then chances are there that due to some random bug files, the app may not properly function for which you are facing this type of issue. Therefore, it is suggested from our side to restart your MetaMask app and then check again if your wallet balance appears or not.
Fix 4: Reboot Your Device
Did you try the above methods but didn't find anything that helped you resolve the issue? Well, try rebooting your device in which you are using the MetaMask. This will flush your system's RAM and give it a fresh new state to work properly. Therefore, try rebooting your device and checking if the issue still persists.
Fix 5: Make Sure Your Internet is Working
However, chances are there that your internet may not be working properly due to which you are getting this issue. Therefore, you need to check and verify if your WiFi or mobile data is working properly or not.
However, to do so, you must visit the Ookla Speed Test website in order to test your internet speed. Meanwhile, if you find that your internet speed is not good, power cycle your router and check if it helps.
But, if even after power cycling your router, the connectivity issue won't get resolved, it is recommended to try contacting your ISP and ask them about this issue. However, as soon as your internet starts working, you will find that the MetaMask app is not showing wallet balances issues that get resolved automatically.
Fix 6: Check the Server Status
Did you check if the MetaMask servers are working or not? Well, chances are there that your MetaMask servers may not work or are under scheduled maintenance, due to which it is showing you this type of error.
So, to verify this thing, you must hover over to the DownDetector and check if there are other MetaMask users who reported the same within 24 hours or not. You can also follow the MetaMask officials on Twitter, as they always keep their users updated using their Twitter handle.
Fix 7: Log out/In Again
If the above methods don't work in your case, then there are huge possibilities that your MetaMask account may have some issue due to which it is not showing your wallet balance. So, to fix it, you must try logout from the MetaMask app and then, using your credentials, re-login to it.
However, many users previously reported that when they re-login to their MetaMask account, their Wallet balance again starts showing on their screen. We recommend that you try it out to see if it helps.
Fix 8: Disable The VPN
Are you using a VPN service? If so, we advise you to disable it as it may be the main factor why you are getting the MetaMask not showing a wallet balance issue. Yeah! I know it sounds weird, but it somehow has a connection behind this issue; therefore, you must try disabling it and then check again if you are now able to access your wallet or not.
Fix 9: Reach Help Desk
We regret if none of the troubleshooting methods mentioned earlier in this guide has helped you. But, that doesn't mean that you have no other option to resolve the MetaMask wallet error. Lastly, you must contact to the MetaMask help desk and register your complaint there. After that, depending upon the situation, they will get back to you soon with some suggested fixes.
So, that's all on how to fix the MetaMask not showing wallet balance. We are hoping that the troubleshooting methods mentioned earlier in this comprehensive guide have helped you. Nevertheless, if you have any questions or want to suggest anything, comment below and let us know.