MetaMask password characters may not be correctly written depending on your browser, and you may receive an error message: "incorrect or invalid password." I'm sure you're wondering why I'm talking about this? Recently, many users claim that when they try to log in to their MetaMask wallet account, an issue occurs on their app or browser, which says incorrect password.
Right now, the officials didn't state anything about this issue or why it is showing an incorrect password error. But, still, in this guide, after so much research, we have gathered some workarounds that will help you resolve this issue. And you know what?
All the necessary fixes we have mentioned here in this article. Hence, if you are suffering from this error, make sure to perform each fix we have mentioned below.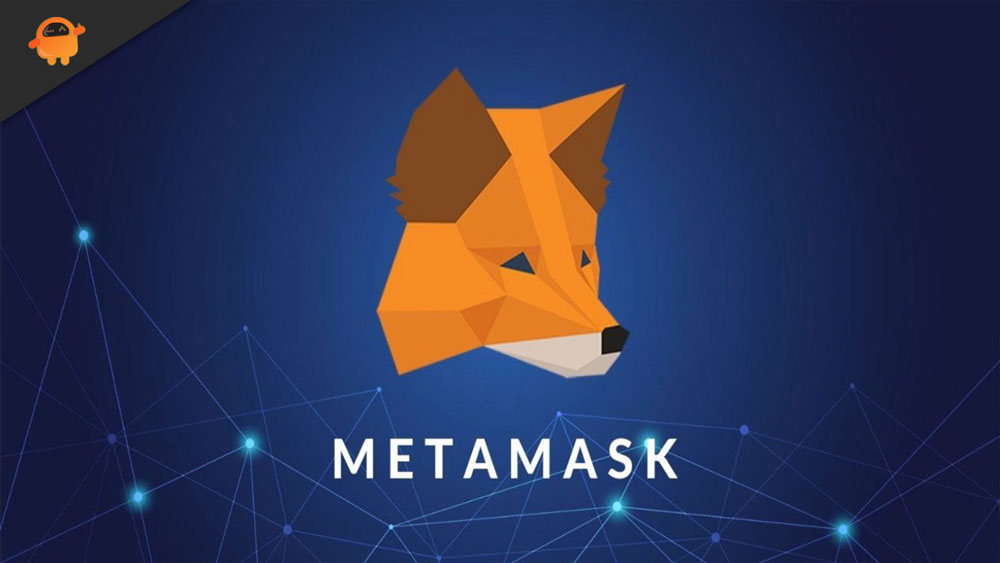 How To Fix MetaMask Showing Incorrect Password
So, here are some ways that will help you get rid of the MetaMask showing incorrect password issues. Therefore, read this guide completely and perform each fix mentioned here till you get the perfect one for you.
Fix 1: Restart The App
In the beginning, just to check if the issue only occurs due to random bugs, you must restart your MetaMask app as it has the potential to resolve this type of issue. So, you can simply restart the application and check if the MetaMask showing the incorrect password issue gets resolved or not. It is probably fixed now, as many users previously found this helpful. But, in case this is not work in your case, then don't get panic as we have more options for you. So, let's have a look at them:
Fix 2: Restart Your Device
Before performing any further fixes, we advise you to reboot your device as it will give your device a fresh new start by flushing the RAM and clearing the cache. This also sometimes fixes this type of issue. So, you must reboot your device and try login into your MetaMask account to check if it is still showing an incorrect password error or not.
Fix 3: Make Sure Your Credentials are Correct
Did you check if your account credentials are correct or not? Well, the chances are high that you may have entered your ID and password, due to which it is showing your incorrect password error message. Therefore, double-check if you have entered the right credentials or not.
However, if you do not remember your password, hit the forget password button to reset your password. After that, follow the on-screen instruction to resolve this invalid credentials error on your MetaMask account.
In the meantime, if you have entered the right password and even after changing your password, it continues to show you an incorrect passcode error, then don't panic, as we have more troubleshooting methods for you that will help you get rid of this error.
Fix 4: Check Your Internet Connection
A good internet connection is needed when accessing the MetaMask app; therefore, you may encounter this type of error if your internet isn't functioning properly. So, you have to make sure that your home internet connectivity is good, no matter whether you are using mobile data or WiFi. Therefore, we suggest you check your internet speed and check if the error gets fixed or not.
However, you must visit the internet speed tester website and test your connection speed to check your connection speed. So, in case the test shows that your WiFi or mobile data speed is not good, then power cycle your router and run the speed test again on your device.
Then, in case you find that the connection speed is not getting fixed even after power cycling your router, you must contact your ISP and ask them to fix it. As soon as your internet connection gets resolved, you will find that the MetaMask incorrect password error gets resolved.
Fix 5: Make Sure The MetaMask Servers Are Working
Are you sure that the MetaMask servers are working? Although the officials always inform the users about any type of errors with their servers, including scheduled maintenance. The users may have overlooked the message previously.
Therefore, if you want to cross-check this now, then hover over to the DownDetector and check if other users are also there who have reported the same issue. Similarly, you can also follow the MetaMask officials on Twitter as they always keep their users updated using their official Twitter handle.
Fix 6: Clear The Cache
If you haven't tried this out, we recommend you try clearing the cache of your MetaMask app as possibilities are there that your app may have contained some damaged cache files that prevent your app from functioning properly. Therefore, you need to remove those damaged cache files using these steps:
Initially, tap on the

MetaMask

app until the pop-up menu appears.

After that, tap on the App Info and select the

Clear Data

option.

Then, simply hit the

Clear Cache

option followed by

Ok

. This will clear the cache data of your MetaMask app.
Fix 7: Update The App
An older MetaMask app may also sometimes cause this type of issue. Therefore, you must make sure that your device has the latest version of the MetaMask application to avoid incorrect password type errors. Therefore, to check if your MetaMask app is updated or not, you can simply open the App Store or PlayStore and search for MetaMask.
Then, open it, and now if instead of an open button, if it shows you Update, then tap on it to update the app. Once done, open the app, and you will see that you can now successfully log in to your account.
Fix 8: Disable The VPN
Most importantly, if you are using a VPN while running the MetaMask app, then chances are there that the MetaMask servers are blocking you just because you are using a VPN service. Therefore, you must disable the VPN while using the MetaMask app on your phone or PC. This will also fix the incorrect password type error message on your MetaMask app.
Fix 9: Contact the Support Team
Did you try all the methods mentioned above to fix this issue, but that doesn't seem to help you fix this? Well, don't worry! There is still one thing that you can do. Yes, you can simply contact to the MetaMask officials and ask them about this issue. However, within a few minutes or hours, depending upon the region, they may contact you and help you resolve this annoying error.
So, that's all about fixing the MetaMask showing incorrect or invalid password errors. This guide has provided troubleshooting fixes which we hope were helpful for you. If you have any questions about the fixes above, please comment below and let us know.