Currently, the world is slowly and steadily accepting crypto in their day-to-day life and, undoubtedly, our future in crypto, and we do not ignore it. However, in this acceptance, the crypto wallet is the most. Well, although there are many platforms available that allow you to buy, sell, or trade crypto.
But, MetaMask comes up as the main face of the crypto world after Binance. MetaMask is basically an online cryptocurrency wallet that is used to interact with the ETH blockchain. However, there is no doubt that MetaMask is the most trusted and lovable crypto wallet, but still, the app has some flaws that the developer needs to fix.
Yes, recently, many users claim that after the recent patch update, the MetaMask is not working. But, now, no worries, as we have something really great in this guide that will help you fix if your MetaMask app is not working. So, let's get started with them: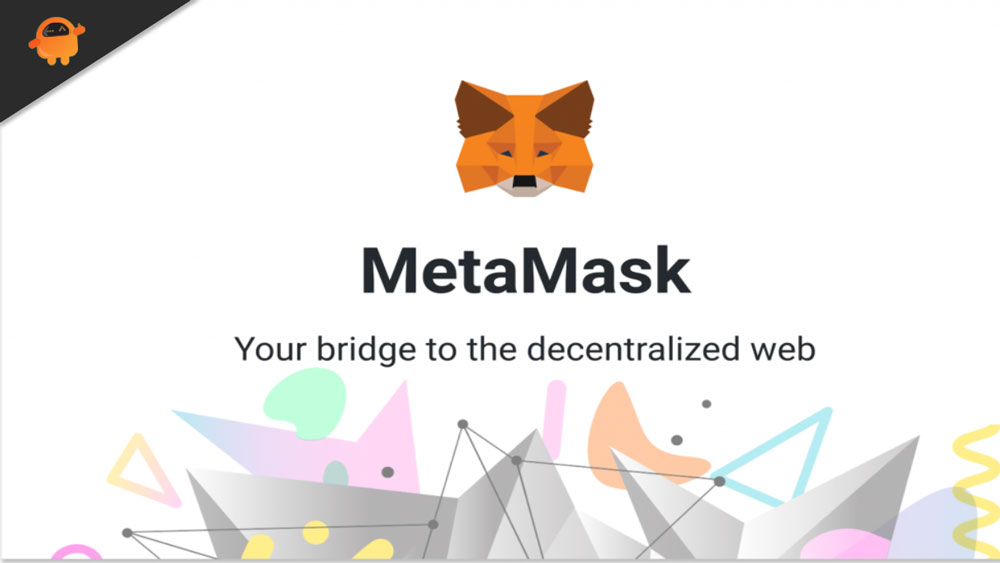 How to Fix If MetaMask is Not Working
So, here are some tricks that will help you fix the MetaMask is not working. Therefore, if you find that your MetaMask app is also not functioning properly, make sure to perform these methods:
Fix 1: Restart The App
Initially, you must try restarting your MetaMask app as there are chances that due to some random bugs or glitches, your app is not able to run properly, due to which you are facing this type of issue. Therefore, before performing any of the below-mentioned methods, we highly recommend you to try restarting the application and check if it starts working or not.
Fix 2: Reboot Your Device
If just by restarting the MetaMask app, the issue won't get resolved, then chances are there that your devices may have some stored damaged or corrupted temporary files on RAM due to which it is unable to function correctly.
So, you must try rebooting your device as it will flush the RAM and give your device's whole system a fresh new start. Once you reboot your device, you will see that the MetaMask not working issue automatically gets resolved.
Fix 3: Check The Internet Speed
To access the MetaMask app, you need a reliable internet connection, so if yours isn't working properly, you may encounter this error. Therefore, regardless of whether you use mobile data or WiFi, you will need to make sure it is working properly. In order to determine if the internet is working or not, we recommend you check your internet speed.
To test your connection speed, you must go to the Ookla speed tester website. However, if you are a mobile data user, then try contacting to your network provider and register your complaint. On the other hand, for WiFi users, before contacting to your ISP, we advise you to power cycle your router/modem.
Then, run the speed test again. However, if the network issue is still not fixed, contact your ISP and ask them about the network outage issue. As soon as your internet connection becomes good, the MetaMask app again starts working.
Fix 4: Make Sure To Verify If The Servers Are Working
Are MetaMask servers working correctly? Even though the developers always notify users if there is any problem with their servers. It is possible that the message was missed at the time.
So, to make sure that the MetaMask servers are working and not in maintenance, you must visit DownDetector and verify if you are not the only one in this world who has reported the same.
Likewise, you can hover over to Twitter and follow the MetaMask Officials as they always Tweet the issues with their services to let their users know. So, following them on Twitter will be the right option.
Fix 5: Clear The Cache Data
In most cases, we have seen that the cache files that are stored by the app itself come up as the main culprit behind why the MetaMask app is not working as they get damaged. So to fix this issue, you should remove these damaged cache files as follows:
Firstly, press and hold the

MetaMask

app until the pop-up menu appears.

Thereafter, click on

App info

and choose the

Clear Data

option.

Next, select the Clear Cache option and click OK. The cache data of your MetaMask app will be cleared.
Fix 6: Log-In/Out
If nothing helps, then log-in/out will also be a great option for you in order to resolve the MetaMask app not working issue. Therefore, we advise you to do so and then check if the issue gets vanished or not.
Fix 7: Switch MetaMask Network
Many users previously reported that switching to the MetaMask network helped them to resolve this error. Hence you must also give it a try as it has the potential and already has proven to be an effective solution for this kind of error. So, in case you don't know how to do this, these steps will help you:
You can open MetaMask in your browser.

Before clicking the profile icon, select Ethereum Mainnet.
From the list, choose another network.
Fix 8: Update MetaMask Extension/App
Sometimes this issue occurs when using an older MetaMask application. To prevent MetaMask not working, you should update the MetaMask application on your device. You can locate MetaMask in the App Store or Play Store and check if it has been updated or not. In the meantime, if you are a web extension user, then you can check out these steps:
Firstly, go to the MetaMask

official website

.

Then, hit the

Download Now

button.

After that, select the

Install MetaMask for Chrome

button. This will redirect you toward the

Chrome Web Store

.
You can check your MetaMask extension's version under the Additional Information section.
Fix 9: Reach Help Desk
Still, no luck? Don't worry! You can now try contacting the MetaMask officials as they are now the only ones who will be able to help you resolve the MetaMask not working issue. So, once you reach out to them, you have to wait for a while for their reply. However, once you get a reply, you can try out the fixes they have mentioned and check if the issue still persists or not.
Wrap Up
So, that's all on how to fix the MetaMask not working issue. We are just hoping that the troubleshooting steps we have mentioned earlier in this guide have helped you. But, still, you can comment below if you have any doubts or queries on your mind.