In this tutorial, we will be discussing the Microsoft Family Safety, its feature list, and the setup process. Online privacy and a safe browsing experience are two of the most important aspects when it comes to surfing the web. Likewise, it is equally important to keep a tab on your children's online activities, the sites they are browsing, and for how long. Microsoft seems to have taken note of all these and have introduced a pretty handy security feature.
Dubbed as Microsoft Family Safety, you could now keep track of the family's digital activities and ensure that they are browsing the web in a safe and secure environment. To help you in this quest, there are a couple of useful features. These include the Activity section, Screen Time, App and Game Limit, Content Restrictions, Purchase & spending control, and the ability to get weekly reports about your family's online activities. With that said, here is everything you need to be aware of when it comes to the latest privacy offering from Microsoft.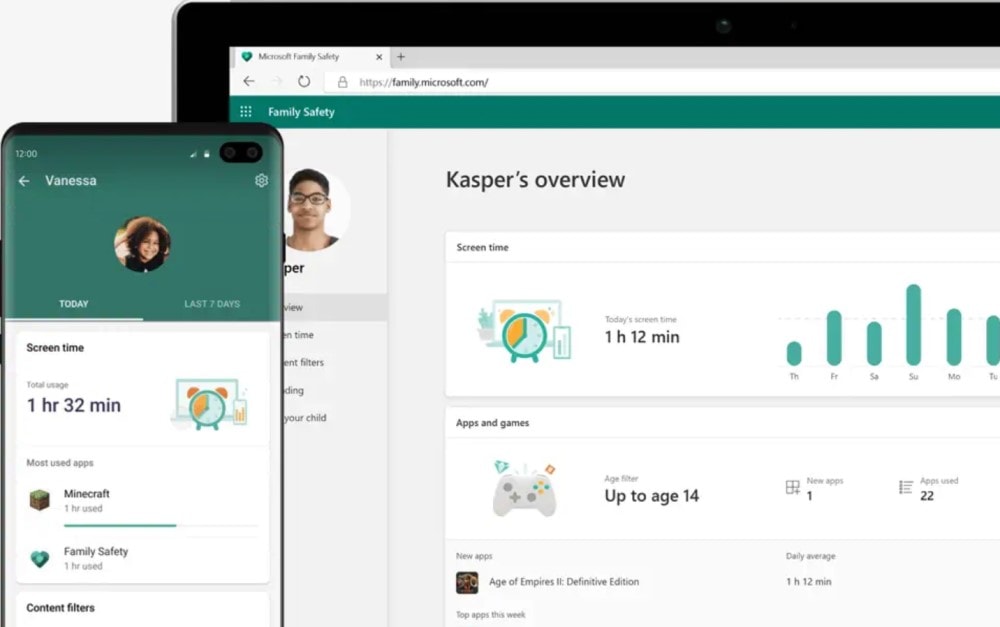 Microsoft Family Safety
To keep a check on your loved ones' online browsing as well as to give them a safer web surfing experience, Microsoft has incorporated the Family Safety feature into its Microsoft 365 package. With that said, here are some of the noteworthy features of this latest safety mechanism that you should check out:
Safer Online Experience
There is a baked-in Safer web browsing feature, which when enabled will block all the adult and offensive contents. Likewise, there will be no offensive contents and the Safe Search feature will come into the play as well.
Control over Games, Apps, and Media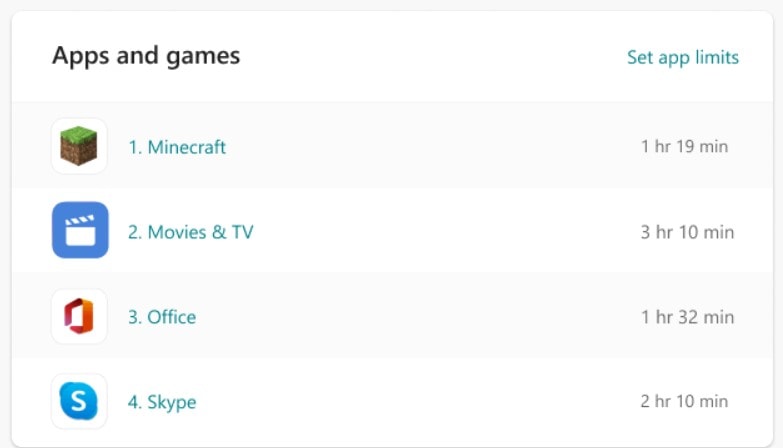 You could also make sure that your children could only access age-appropriate content across both the Xbox and Windows Store. All the offensive and adult apps will be filtered out.
Purchase & spending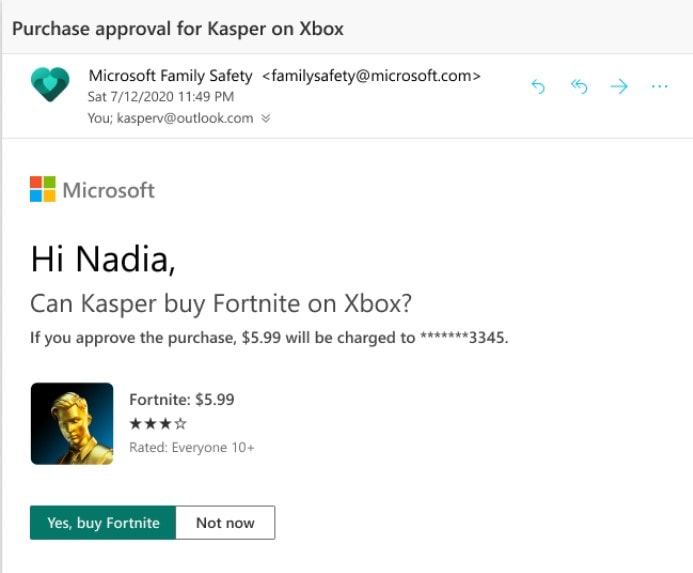 There have been many instances in the past where children end up spending on in-game purchases directly from their parent's credit and debit cards. Well, all this will now be a thing of the past. Instead of linking a payment card, you could directly add the desired money to your child's account.
Screen time limits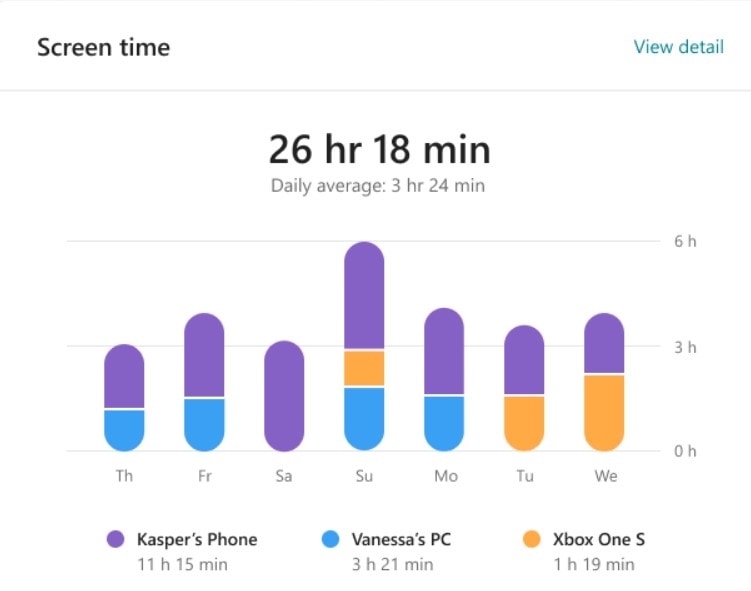 You could now also specify the maximum time limit of your children being in front of the screen. Along the same line, you could now also put in place a browsing time duration (like 10 AM – 12 AM). It will then be during be the specific time period that your child be able to access the web.
Activity Report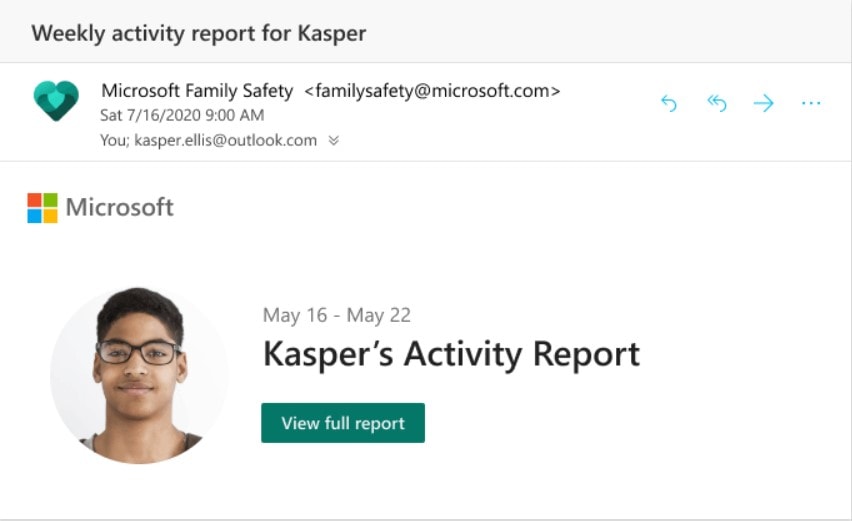 You could get a weekly report of your child online activities via email. This will include all the websites that they have visited, the apps and games they used as well as the time they have spent across each segment (apps, websites, devices, etc).
Microsoft Family Safety Mobile App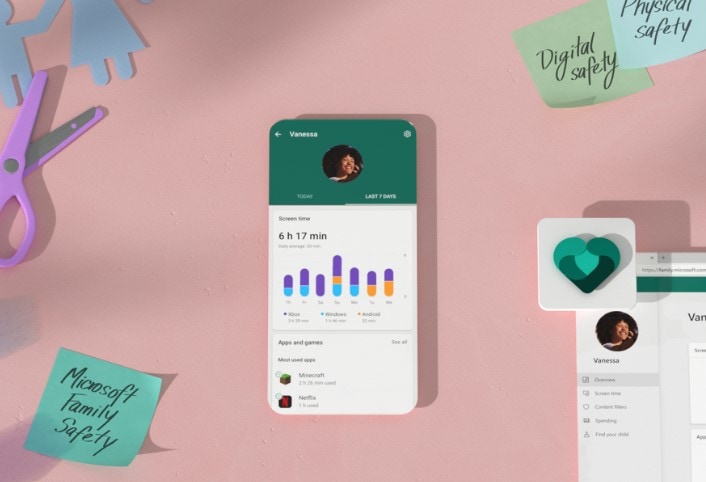 There is also a pretty useful Microsoft Family Safety app for both the iOS and Android platforms. It comes baked in with quite a lot of features including weekly activity reports, limit screen time, web and search filters, and getting purchase request emails.
How to Set up Microsoft Family Safety
Now that you are aware of the features of the Microsoft Family Safety, let's check out its setup process. Given below are the instructions to add a new member and manage their settings accordingly.
Head over to the Microsoft Family website and sign in with your Microsoft Account.
Now head over to the Family tab if you aren't there by default and click on Create a Family group.

In the next field, you will have to add the email address or the phone number of the member that you are inviting.

Next up, you will have to select their role i.e. either an Organizer or a Member. An organizer can edit Family settings while a member could only modify its own.

Finally, type in the captcha and hit the Invite button. Once he or she accepts the invite, they would be shown under your family.

Furthermore, if you wish to manage their account, click on More Options. This will be situated right below their name and you could then modify the settings accordingly. These include features related to Activity, Screen Time, App and Game Limit, Content Restrictions among others.

Along the same lines, you could add other family members as well. Just head over to the Family section from the top menu bar and scroll to the bottom of the page. Then click on Add a family member and proceed with the same instructions as given above. Or you could also click on the plus icon situated next to your profile picture and add a new member.

So this was all from this Microsoft Family Safety Guide. Do let us know your views in the comments about this safety feature introduced by the technology giants. Along the same lines, here are some equally useful iPhone Tips and Tricks, PC tips and tricks, and Android Tips and Trick that you should check out.