Iceborne is an expansion for Monster Hunter: World that requires Monster Hunter: World to play to be installed. It's available on PlayStation 4, Xbox One, Microsoft Windows, etc. The Monster Hunter series was quite popular and the new action-adventure game mode features more weapons, improved graphics, etc. However, some of the players are reporting that the game has some issues with graphics. If you're also facing Monster Hunter World Iceborne Graphics Error, check how to fix it.
Recently, some of the Iceborne players on Reddit have reported that there have some graphical errors or glitches that freeze the visuals but the sound is running fine. Additionally, there were graphics driver errors including black screen error as well. Though using high resolution and v-sync off option will run the game at 60fps. Now, if you want to fix this issue, then try to follow all the troubleshooting steps below properly.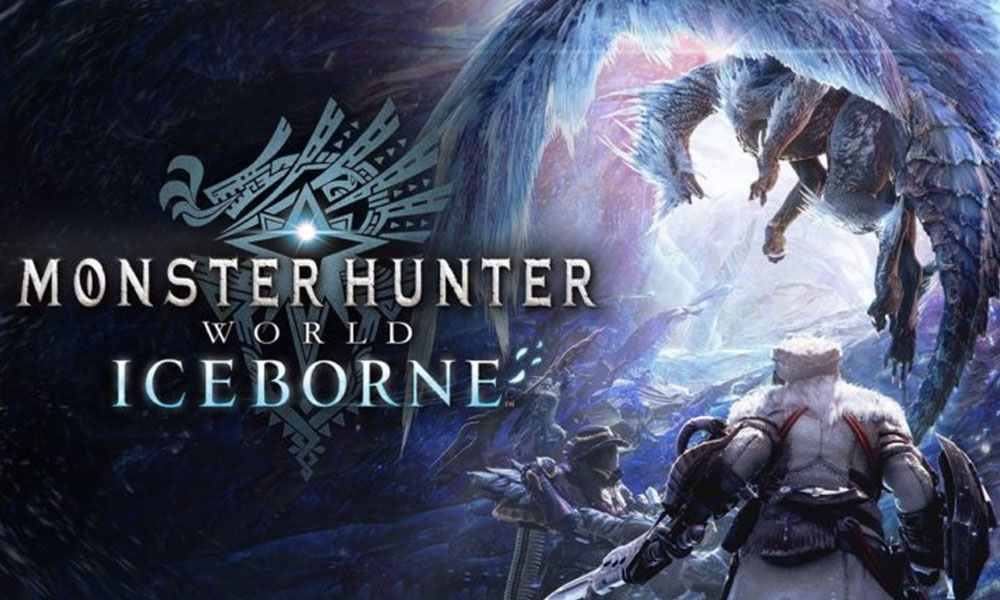 Steps to Fix Monster Hunter World Iceborne Graphics Error
Now, without wasting any more time, let's jump into the steps below. All the mentioned methods are quite simple and commonly used by Windows users to mostly fix some of the issues or errors.
1. Update Graphics Drivers
For the Nvidia graphics card users, the GeForce Experience app needs to be installed and updated on your Windows computer from the Nvidia official site here.
While the AMD graphics card users can easily install and update the latest AMD Drivers from here on their Windows PC.
2. Reinstall Graphics Drivers
If the above method doesn't work for you, make sure to reinstall the graphics drivers on your computer to check whether the issue has been solved or not.
Click on the Start menu > Then type the Device Manager on the search box and click on it.
Next, right-click on the graphics card name and select Uninstall.
Reboot your Windows PC.
Then Windows will attempt to reinstall the driver automatically. If not, you will need to manually install the compatible graphics drivers for your respective graphics card/brand.
Finally, restart your computer.
3. Update Windows 10
It's always recommended to check for the latest Windows update. If there is a new update available, you will get the update notification on the taskbar. Click on it and follow the on-screen instructions. Meanwhile, users can also manually check for updates by following the steps below:
Click on the Start menu.
Select Settings menu > Click on Update & Security.
Here you will see Updates available option. Just click on the Download button to start downloading and installing the update.

Ensure that your computer is connected to the internet and the laptop is fully charged.

Once done, you will need to reboot your system to install the update and change the effects. During this process, don't switch off your system.
You're done. Windows will boot into a new system. Now, you can open the Monster Hunter World Iceborne game to check for the issue.
4. Scan using sfc for any missing file
You can run the System File Checker option on Windows 10 to find and repair corrupted or damaged system files. Check the guide: How to Run System File Checker in Windows 7/8/10 [Sfc/scannow]
5. Disable Nvidia Overlay (GeForce Experience)
All the overlay options offer plenty of useful features but these features always run in the background that consumes memory a lot and may occur Dev Errors or mostly graphical issues as well. So, if you don't use these features, then you should disable the Nvidia GeForce Experience Overlay.
6. Disable AMD Overlay
In order to disable the AMD Overlay options, follow the below steps:
Just right-click on the desktop.
Select AMD Radeon Settings.
Click on the Preferences option.
Go to the Advanced and turn off Anti-Lag, Chill, Boost, image sharpening, Enhanced Sync, etc.
Click on Save changes and confirm it.
Now, restart your computer and try running the game to check whether the issue is solved or not.
7. Try disabling Other Overlay Apps
Make sure to disable other overlay apps like Discord Overlay, Spotify layout, Windows Game bar option, etc. All of these overlay features are quite useful for professional gamers or streamers or connecting with friends while gaming. But these apps are running in the background all the time and especially during gameplay, these overlay apps consume a lot of CPU & Memory usage. So, make sure to turn them off.
That's it, guys. We assume that this troubleshooting guide was helpful to you. If nothing works for you, make sure to report the problem in the comments below and to the game support team as well.