Motorola is a US-based telecommunication company running from a long time ago. Even, they are the first to make handheld mobile devices. However, it was 2 kilograms of weight running on older networks(1G). Since making it hard enough to call it a handheld. But it made a huge deal back in those days. Even in recent scenarios, the Moto's line of smartphones is making notable progress. Especially in the mid-range and budget segments.
They are mostly known for providing vanilla android experience and better cameras. Although the designs are not as pleasing as its competitors, the build looks and feels amazing. Today we have one such product Motorola Moto G Pro, which is a great smartphone. However, customers want to know whether the new Motorola Moto G Pro is actually a waterproof or dustproof device or not. As we have seen many past speculations which says the device is splashproof. So let's test it out in our Motorola Moto G Pro waterproof and dustproof test.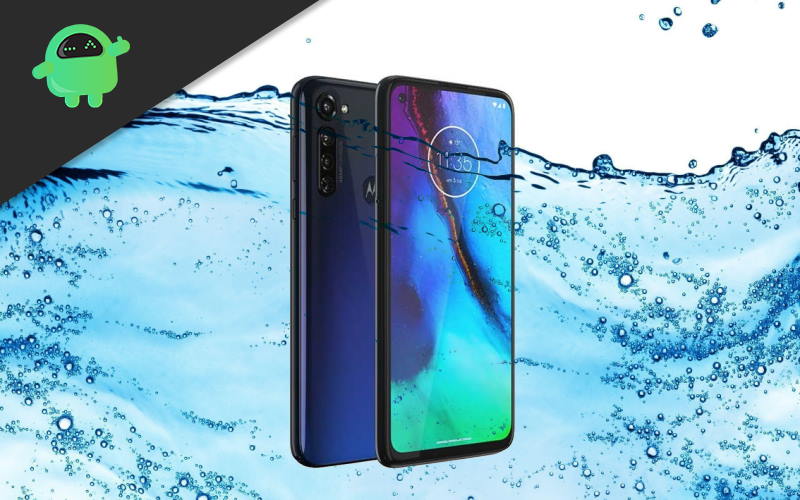 Moto G pro Device Specifications
The latest mid-range smartphone from moto, the Moto G Pro is out, recently in June 2020. The specs are promising, considering the price point. To recall, it boasts a triple rear camera setup with a 48MP primary shooter. Bundling it with a 16MP ultrawide and a macro lens of 2MP makes it a complete package. Apart from the eyes, let's talk about the display. It's a 6.4 inch 1080p IPS panel with a pixel density around 399ppi. It has a hole punch for the front-facing 16MP camera. Since the display is wide enough with the new 19:9 aspect ratio, enjoying contents like movies is really amazing on this.
This smartphone features the snapdragon 665 Soc along with 4GB of RAM. For storage, it has a 128GB internal storage along with support for external SDXC cards. The main feature distinguishing it from other models is the stylus pen. It comes with a stylus pen, just like the galaxy note series. But with limited features. It can invoke certain apps like the notes or screenshot utility on the removal of a pen from the device, making it more usable for taking quick notes.
Does the Motorola Moto G Pro come with water and dustproof body?
So, to call an electronic device as waterproof, we need to know the IP rating of the device. IP stands for Ingress Protection, a code to rate the degree of protection available. A device rated at least IP67 can be called as waterproof with IP68 is full protection against water and dust.
Since no record of IP rating is provided on the official website, we cannot confirm that theory without testing. However, the site mentions a water repellent coating. So it must be immune to water splashes for a considerate amount. But that data alone cannot be used to make decisions.
Motorola Moto G Pro Waterproof testing
So, we have tested the smartphone for both splash and immersion. Firstly we dropped the phone into a bowl full of water and quickly removed it. To simulate the splash. But everything worked fine. The volume and power buttons were working fine. Touch was responsive as before and speaker, headphone jack works fine.
Hence we turned up a notch to test if it can hold water immersion. So we dropped it to a clean bowl of water and kept it for a minute before taking it out. We can claim that the water repellent coating did a great job.
But until we found out that the headphone jack was not working, after taking out of the water. Hence we let it dry for a while and blew some hot air using a hot air gun. It started to work again. But we can clearly find out that the phone is not waterproof, but is splashproof.
Note: The waterproof test was positive in our case. But it cannot be guaranteed for your case, and hence we do not recommend you to try this in any way.
Motorola Moto G Pro Dustproof testing
For testing the phone for dustproof testing, we used normal life scenarios. As the front part of the phone is made up of glass, it is somewhat resistive for dust and scratches. But the back panel is plastic, which turns the table around. Plastics are prone to scratches easily.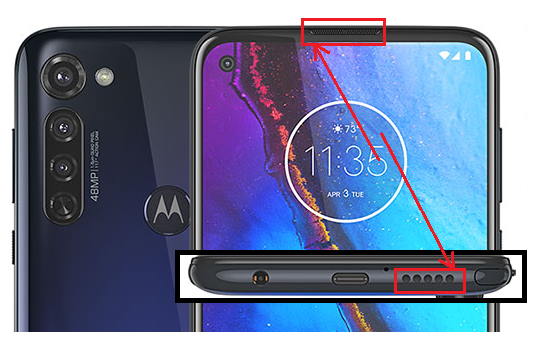 Also, the covering (protective layer) in speakers is good enough to withstand dust particles for normal day to day scenarios. But we cannot guarantee similar results in more harsh situations.
Conclusion
So, to conclude this test, we can safely say that Motorola Moto G Pro might survive some splashes of water. But we cannot guarantee that this phone can survive any real-life immersion like inside a pool or bathtub.
Disclaimer
The waterproof test results are purely based on individual/team observation. These tests will only give an idea of whether a device is waterproof or not. We recommend users not to try this test at home, as it might damage your device.
Hence its always wise to use the phone with caution and keep it away from liquids to prevent disasters. Many manufacturers do not cover water damage under warranty.