Logitech Unifying Receiver is a small dongle that is capable of connecting with up to 6 different peripherals and comes in handy when you want the absolute best connectivity between your peripherals. Generally, you will be able to connect all Logitech peripherals with this Unifying receiver. But with recent reports, the majority of users are facing a problem of Logitech MX Keys Mini Not Connecting to the Unifying receiver.
Logitech MX Keys Mini is the new smaller version of the original MX Keys which is quite popular in the computer industry. But the company has revoked the compatibility of this new MX Keys Mini model with the Unifying receiver. This means you will not be able to connect with your existing receiver.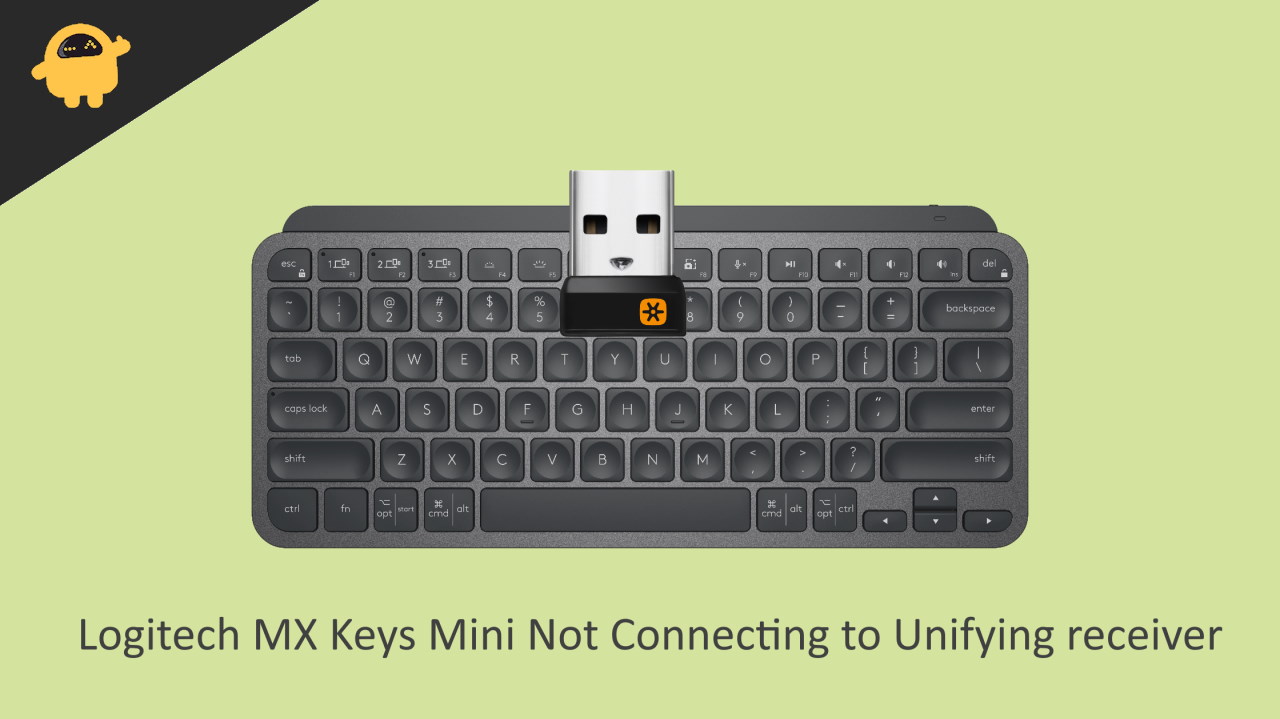 Fix: Logitech MX Keys Mini Not Connecting to Unifying receiver
In most cases, your unifying receiver will not work because of some technical glitch. However, that's not the case with Logitech MX Keys Mini as the company officially does not support the receiver. But don't worry as there are a couple of other ways to connect.
Important
This guide is specifically for new MX Keys Mini instead of standard MX Keys. The old version still supports a unifying receiver. So if you have the old version MX Keys, you can check our other guide on Fix: Logitech MX Keys Not Connecting to Unifying receiver to fix any connectivity issues.
Connect with Bluetooth
All Logitech wireless devices come with Bluetooth support, you can easily connect them via Bluetooth. However some of the functionality will be lost, but if you don't have the latest Logi Bolt, then this will be the best choice.
Charger your Logitech MX Keys Mini to at least 70% and turn on its Bluetooth.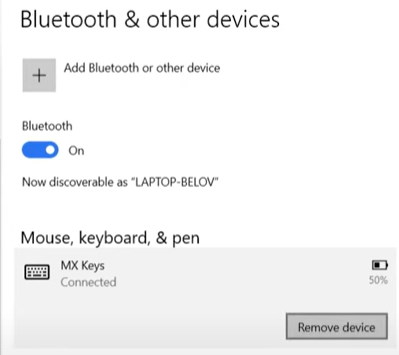 Now go to your PC Bluetooth connectivity panel, and connect the keyboard.
Note: If you don't see MX Mini in the available list, make sure it is not already connected to other devices. If it is, disconnect and then try to connect with Bluetooth.
Connect with Bolt
All new MX Keys Mini comes with a free Bolt receiver in the package, which works similar to a unifying receiver. If you don't have Bolt, you can also purchase it online.
First, connect your Logitech Bolt receiver to your laptop or PC.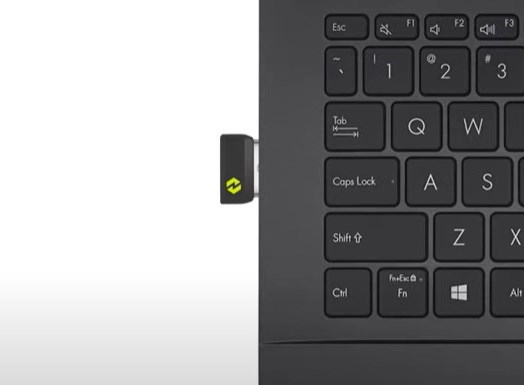 Once you connect Bolt, a popup will appear on your PC, indicating that you have successfully plugged in the Bolt receiver.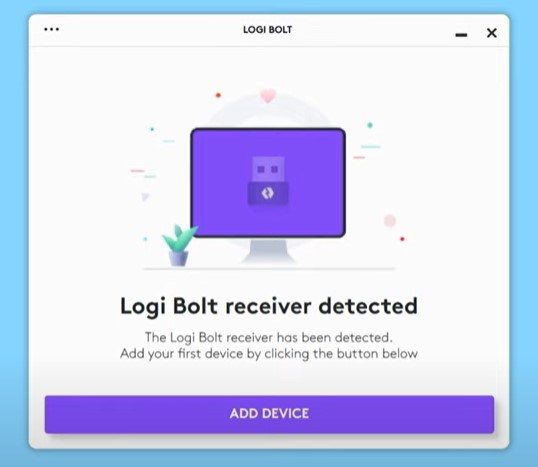 Here click on the add device button. Bolt receiver will start searching for nearby devices.
Choose MX Keys from the list, and click on the connect button.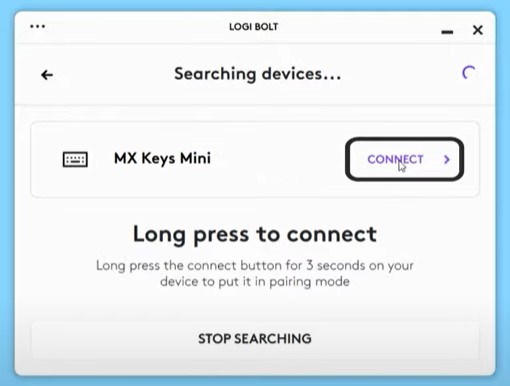 Follow onscreen instructions to pair the keyboard to your PC.
Note: If you're not able to see the Bolt menu on your PC anywhere, try to plug in the receiver in other USB 2.0 ports.
Conclusion
Although Logitech has stopped the support for Unifying receiver, it's for the greater good of the consumers. As the new Bolt receiver is much faster and more responsive with much better connecting support. Although eh transaction will be a little expensive as you have to buy a new receiver, if you don't wish to, you can connect with Bluetooth as well.