This 2022 racing video game was created under Criterion Games' direction and published under Electronic Arts' banner for the PlayStation 5, Windows, and Xbox One Series X/S. In addition to being a double-edged sword, Unbound's new art design is also a double-edged sword. The game looks slick with the realistic graphics and customizable smoke and vehicle effects, but the cel-shaded style doesn't really complement the cartoonish characters.
While this is the case, the characters themselves are reminiscent of the Fast & Furious dialogue, where everyone thinks they are Zlatan Ibrahimovic. Everything is perfect about this game, except some users started reporting that the game progress is not saving issue. Well, that's the reason why we are here. In this article, we will tell you how you can fix if the NFS Unbound game progress is not saving.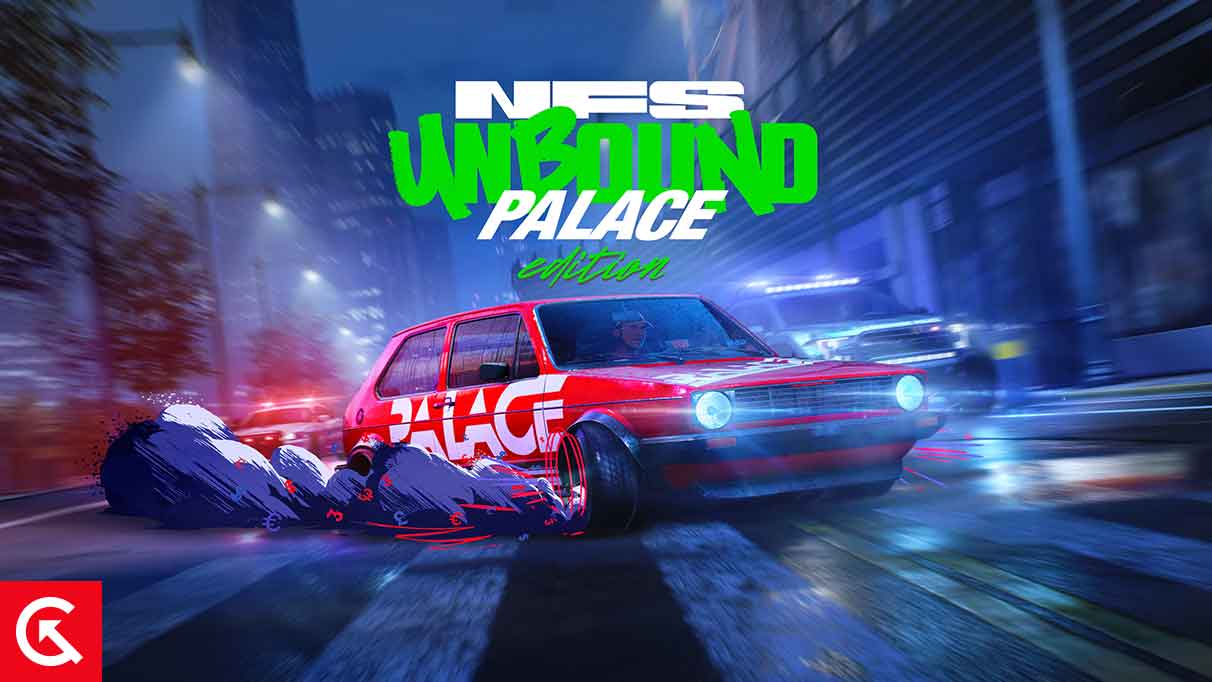 Fix Need For Speed (NFS) Unbound Game Progress Not Saving Issue
NFS is always my favorite racing so far. But when I see this kind of error, I felt really bad. That's the reason I made this guide. So, in case you want to fix the Need For Speed (NFS) Unbound game progress not saving issue.
Fix 1: Reboot Your Device
Initially, in case you find that the game randomly starts behaving suspiciously, then it is possible that you may face this issue just because there are some cache data that prevent it from functioning properly. Therefore, you must have to make sure to reboot your device as it will automatically flush your device's RAM and give it a fresh new start. Also, there are many users who already find this fix helpful in resolving this kind of error. So, you must give it a try. But if nothing changes, make sure to perform the other fixes.
Fix 2: Check your Internet Connection
A poor or unstable internet connection can also result in multiple problems with the PS5 game loading. Before proceeding, make sure to properly check your internet connection. The issue of game progress not saving the game was caused by some players disconnecting the console from the internet. It might be a good idea to switch from wireless to wired and vice versa in order to check if the problem still persists.
You can also use the PS5 console to check the status of the connection at your end. Then select Test Internet Connection from the Connection Status menu in Settings > Network > Choose Network. To get technical support, contact your internet service provider if you have an issue with the internet connection.
Fix 3: Check the PSN Status
PSN (PlayStation Network) Status should also be checked at your end to ensure that server connectivity is not affected. It is recommended that you wait for a couple of hours or so until all services are operational for you if you are experiencing any problems with the PSN service status. You can check the official PSN Status here to ensure that no outage or downtime occurs at that time.
Fix 4: Check For Game Update
The problem of an outdated game version will always be more troublesome than anything else because it might be infected with bugs or have stability problems. Thus, if you want to improve stability and gaming performance or to access new features, you should always check for and install the latest updates. To do so, follow these steps:
Click on the game

Library

> Need for Speed Unbound

.

Click

Options > Check for Updates

.

You should install the update if it's available.

To apply the changes, reboot the console.
Fix 5: Check PS5 Network Settings
The incorrect PS5 network settings can create multiple conflicts. Your console's network settings should be set to Google DNS if it isn't already. You should enter Google DNS if you do not already do so for faster access to servers and server reachability.
Connect the controller to the console.

From your controller, select

Settings

.

Choose

Network>

Set Up Internet Connection

.

You can connect via Wi-Fi or LAN cable, depending on the Network you are using.

Select

Custom > Automatic for the IP Address Settings

.

For the DHCP hostname, select

Do Not Specify

.

Choose

Manual >

Enter

8.8.8.8

as your primary DNS address in the DNS Settings.

For the

Secondary DNS

, enter

8.8.4.4

.

You can then select the next

option > Don't Use the MTU settings

by clicking

OK

.

Next, select

Do Not Use for Proxy Server

.

To apply changes immediately, reboot your console.

Last but not least, you could try launching Need for Speed Unbound to see if it's working.
Fix 6: Power Cycle Wi-Fi Router
If the temporary networking glitch persists, it is best to power cycle your Wi-Fi router to see if it is the router's fault. Issues with the Wi-Fi router or its firmware can occur in multiple conflicts at the same time. It is as simple as switching off the router and unplugging the power adapter. Once the power adapter is plugged back into the wall, wait at least ten minutes before plugging it back in again. Try turning on the router again and checking for the problem.
Fix 7: Check PS5 System Update
It is also recommended that you check for PlayStation system updates; if one is available, it should be installed. Your system may also perform poorly if you have an outdated version of the operating system.
Initially, make sure your console is connected to the internet.

Navigate to

Settings > System > System Software

.

Click on

System Software Update and Settings

.

Select

Update System Software

.

The console system will automatically install updates if they are available.

You may need to reboot your console system to apply the changes after you have completed the process.
Fix 8: Re-Login Your Account
When you are unable to log in to your PlayStation account, trying logging out and back in might help. Here's how:
On your PS5, go to the

Settings

menu.

Go to

User Accounts > Other

.

Once you have selected the

Sign Out

option, wait at least 2 minutes before you sign off.

You will then need to sign in again to your Playstation Network account.
Fix 9: Clear Need for Speed Unbound Game Data
You might also need to delete your installed game saves on the PlayStation 5 console in order to fix the issue. Here's how:
To manage application-saved data, go to

Settings > Application-Saved Data Management

.

To delete a file, select

System Storage

,

Online Storage, or USB Storage

.

If you want to delete files from Need for Speed Unbound, select the tickmarks or just select all.

To confirm the deletion, select

OK

.

You will need to reboot your PS5 in order for the changes to take effect.
Fix 10: Rebuild Database (PS4/PS5)
You can also quickly resolve the issue by rebuilding your console's database. Here are the steps you need to follow:
Unplug the power cord from your PS5 console and turn it off.

Be sure to wait for around 2-3 minutes before plugging in the power cable.

You can clear the cached data automatically by turning on the console.
If the problem has been fixed, check to see if it has been fixed. The next steps can be followed if you don't.
You will hear two beeps when you press and hold the Power button on your PlayStation 5. It will take seven seconds for the second beep to sound.

Safe Mode will be activated > Connect the controller to the console's USB port.

On the controller, press the

PS

Button > Select

Rebuild Database

.

Also, depending on how big the hard drive data is, it may take a while. Let's wait for it.

Once done, reboot the console.
Fix 11: Open PSN Ports on Wi-Fi Router
It is essential to make sure your router is configured to open ports if your Wi-Fi doesn't allow the required PSN Ports. You can add these ports by going to your router page via your browser and selecting Port Forwarding:
TCP:

80, 443, 3478, 3479, 3480

UDP:

3478, 3479
Fix 12: Don't Put in Rest Mode
When the PS5 console is inactive for some time, the system will use the Rest Mode to save power. The sleep mode is also known as the standby mode. Playstation consoles should not be left in rest mode for long periods of time, as this could lead to game crashes or not launching correctly. In order to do so:
Go to

PS5 Settings > Open Power Saving

.

To put your PS5 into sleep mode, select

Set Time Until Sleep Mode

.

To apply the changes, set the game console to

Don't put in Rest Mode > Restart

the game console.
Fix 13: Contact PlayStation Support
You could contact PlayStation Support for further assistance if none of the methods worked. It would be best if you created a support ticket for the issue and provided all the necessary information to enable us to investigate it properly.
Also Read: Fix: Need for Speed Unbound Screen Tearing on PS5 and Xbox Series X/S
So, that's how you can resolve the Need For Speed (NFS) Unbound game progress not saving issue. We hope that this guide has helped you. Meanwhile, for more info, comment below and let us know.